Iwi programme improving access to healthcare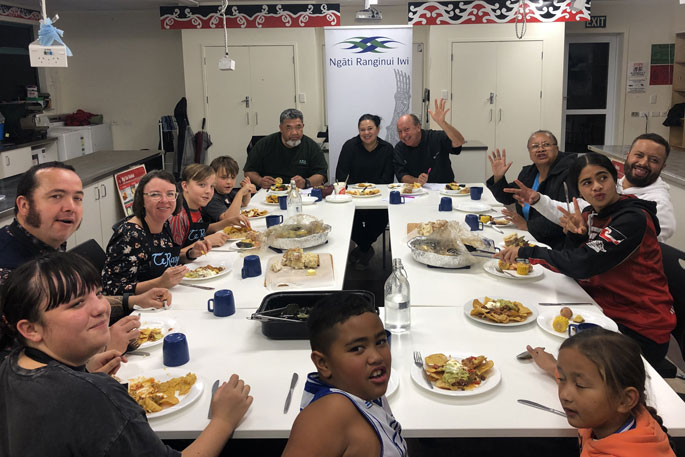 An increased presence at community events and active engagement with whānau is seeing improved health literacy and access to health and wellbeing services for Māori through Ngāti Ranginui Iwi's Mauri Ora programme.
Mauri Ora uses traditional Māori kaupapa and values, such as whakawhanaungatanga (inclusiveness) to bring people together to learn about hauora (health and wellbeing) with a holistic approach.
The Western Bay of Plenty Primary Health Organisation has funded the programme since 2016, which has continued to grow and add new projects.
In 2021 these projects have included a six-week fitness challenge – Hikoi Kori Tinana Wero - in the lead-up to the Tauranga Moana Tauranga Tangata Festival, stalls offering general health checks at various events, a whānau-focussed cooking competition, Tunu Kai Wero, and traditional 'Mokopapa' where seven wāhine received their moko kauae (traditional Māori facial tattoo).
Last year Mauri Ora offered several programmes targeted at tāne (men), including offering health checks at senior rugby training sessions, a hauora-focussed fundraiser for Movember, Hurungutu, and a men's health event called Brocode. Hurungutu is currently being promoted again for 2021.
Mauri Ora Coordinator Te Aihe Toma has also worked with tauira (students) at Te Wharekura o Mauao through a newly established rugby academy, Te Taumata, and their Rā Oranga days.
People taking part in Hikoi Kori Tinana Wero completed a hikoi (walk) and a series of exercises each week for six weeks, going into a prize draw and earning points along the way for their marae to win their own Kī-o-Rahi (traditional Māori ball game) set. Whānau were encouraged to walk together and reconnect with their rohe (area), and social media was used to monitor progress and increase engagement.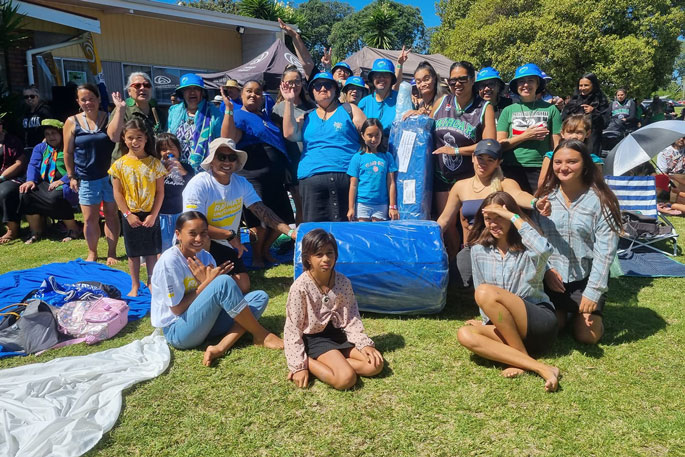 Wairoa Marae was the winner of a Kī-o-Rahi (traditional Māori ball game) set for earning the most points during the Hikoi Kori Tinana Wero held earlier this year.
Cheryl Toma says she took part in Hikoi Kori Tinana Wero because it gave her great pride to connect to her whakapapa.
"It was a simple kaupapa - free and accessible to everybody, and you could do it on your own or with your whānau. Walking the whenua (land) allowed me to connect with my taha wairua (spiritual wellbeing) and my marae, and most of all, it was fun."
Cheryl walked Te Rae-o-Pāpāmoa (Pāpamoa Hills Regional Park) and the Minden Lookout as well as along the beach near her home in Te Puna.
Peter Smith also took part in the hikoi with his marae and says although people were earning points for their own marae, it was great to see other marae and hapū taking part, and especially the older generation.
"We were there to tautoko (support), whether it was on the flat or up a hill. We'd all try to go together but if we didn't get there, we could follow the hikoi on Facebook. My parents were visiting Queenstown so they did a hikoi down there because they wanted to contribute as well."
Te Aihe says the sharing of photos and videos on social media was a strong motivating factor.
"It encouraged others to get involved and showed how easy it was to do it, whatever your age and level of fitness. If an exercise was too hard for some, we came up with an alternative."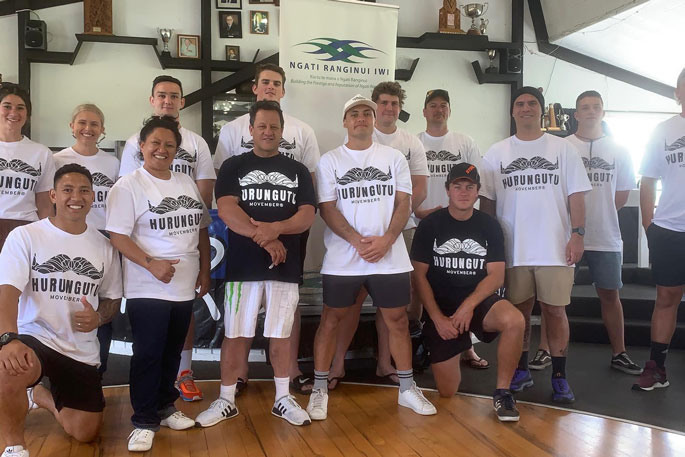 Mauri Ora's Movember challenge, Hurungutu, is under way again for 2021.
Many of the Mauri Ora programmes are deliberately targeted at tāne who traditionally don't make time to look after their health and wellbeing.
"They might be the main provider for their whānau so they can't take time off work to have a health check. Our events work for them because they're held at weekends and after-hours, and it only takes a few minutes for an initial check. Cost is also a factor, as well as that 'she'll be right' attitude."
Bringing in local male personalities and sportspeople also helps to create a safe space for men to korero (talk) about their health. Artist Mr G and former New Zealand rugby league representative Tawera Nikau spoke at the Brocode event.
"They talked about their own personal experiences and I think it really woke a lot of men up to the fact that ill health can affect anyone," says Te Aihe.
He hopes that by working with tamariki in schools, the next generation of Māori men will grow to value the importance of looking after their hauora.
WBOP PHO Director of Māori Health, Kiri Peita, says kaupapa Māori programmes delivered by local Iwi effortlessly deliver whānau ora programmes that focus not only on health but also on wellbeing by using Māori values such as whakawhanaungatanga.
"It is inherent in how Iwi approach their mahi and care for our whānau. This leads to positive hauora outcomes for our whānau."
For more information about Mauri Ora and its upcoming programmes contact Te Aihe Toma via Facebook www.facebook.com/NRIMauriOra or email teaihe.toma@ranginui.co.nz.
More on SunLive...