A multitude of severe weather warnings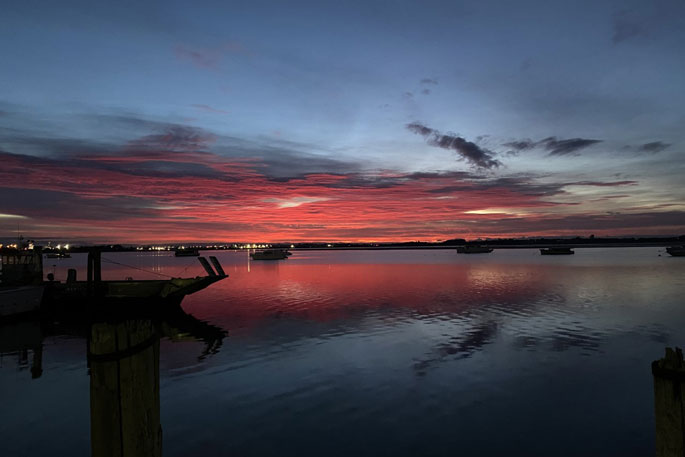 MetService is forecasting an intensely wet and windy run of weather as an active front moves eastwards across central New Zealand.
While things are looking mostly fine in the Bay of Plenty today, showers are possibly in the afternoon.
Saturday is when the MetService is forecasting heavy rain, with strong northerly winds.
Rain is also being forecast for Sunday.
A number of severe weather warnings and watches are in place around the country.
Considerable rainfall accumulations are expected during this event with 330 to 380 mm of rain is expected to fall in the Buller and Westland Ranges and up to 200 mm near the coast.
"This is a prolonged and significant event. There is potential for flooding, slips and disruption to travel so take care, and travel only if needed," says MetService meteorologist Amy Rossiter.
North to northwest winds are also expected to strengthen over central New Zealand ahead of this front on Friday with Severe Weather Warnings for strong winds in Marlborough, Wellington, south Wairarapa and Taranaki.
Severe northerly gales with gusts up to 140kph in exposed areas of the Wellington region could potentially disrupt power, cause damage to insecure structures and make driving hazardous.
"For anyone looking to get away this weekend, winds of this strength could potentially close exposed roads, like the SH2 Remutaka Hill Road so allow extra time and follow Waka Kotahi NZTA (https://www.journeys.nzta.govt.nz/traffic) for updates and advice," Rossiter explained.
As this system moves across the country on Saturday, heavy rain is expected to spread over the North Island.
Severe Weather Watches for heavy rain are also in force for the lower North Island and the central high country across to Taranaki.
The upper North Island, from Waitomo through to Northland, as well as the Bay of Plenty, doesn't escape this wild weather and can expect strong or gale force northerlies with a period of heavy rain Saturday afternoon.
Also, with these strengthening winds and a long fetch into the Tasman Sea, it is expected to generate heavy northwest swells into western parts of New Zealand.
Combined wave heights of five metres are forecast from late Friday and into the weekend from Westland north to Taranaki.
One silver lining to this wild weather is that the system brings warm moist air from the tropics down over the country.
Warmer than average nights are expected for the North Island and upper South Island, although the lower South Island can still expect more frosty nights.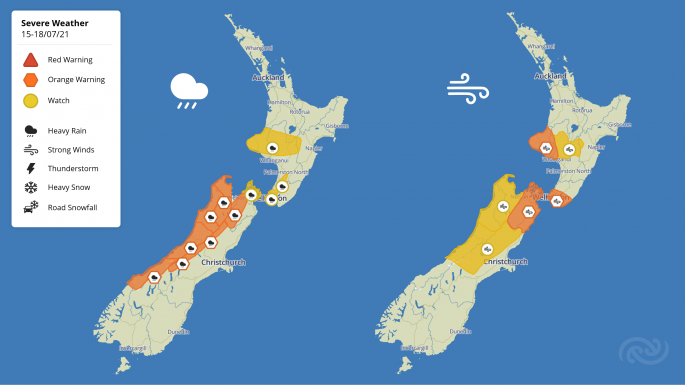 The lower half of the country is in for some rough weather. Image: MetService.
More on SunLive...