Calls to stop storm water pollution in Tauranga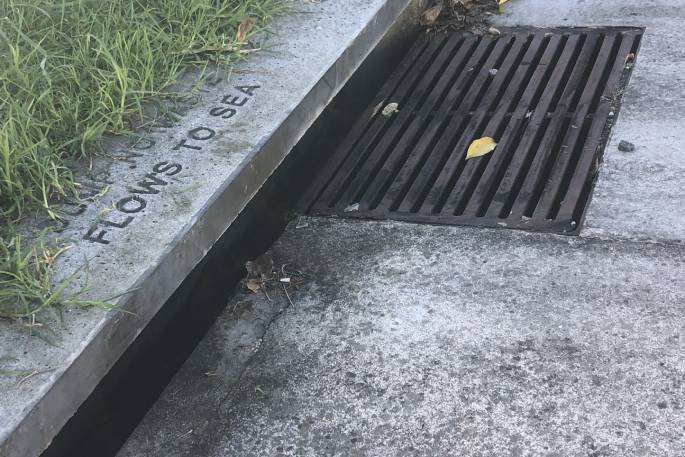 A complaint about a Tauranga company discharging waste into a storm water drain is promoting calls for more people to come forward.
Tauranga City Council received a complaint from a member of the public regarding this kind of incident this week, and pollution prevention staff are now in the process of following this up with both the complainant and the company involved.
Although, at a glance many people may not understand the severity of issues such as this one, Tauranga City waters environmental programme leader Radleigh Cairns encourages anyone witnessing pollution to the storm water network to come forward.
"Storm water is essentially discharged to our waterways, harbour and ocean untreated," says Cairns.
"Depending on the pollutant, there can be numerous immediate or more gradual long lasting effects.
"These can affect aquatic habitats, aquatic life and even our community by impacting on our ability to gather food or use our environment for recreational purposes."
Cairns says commercial or industrial businesses are not permitted to discharge any waste or wastewater to the public storm water network.
"Drains are for rain only."
Cairns says discharging of contaminants to the network is a breach of the Stormwater Bylaw 2015 and potentially the Resource Management Act 1991.
He is sharing a number of ways that businesses can prevent pollution, including containment areas for chemicals and waste products and wash bays connected to the wastewater system under a Trade Waste permit.
Other ways include storm water treatment to remove sediment and contaminants such as heavy metals and having a spill response processes and trained staff.
Cairns says Tauranga Waters receives a number of calls from the community, as do the BOPRC on their pollution hotline.
"Although we work proactively with both commercial and industrial sites to minimise pollution, we do thank the community for reporting issues that they see so that we can respond appropriately."
For more advice or comments regarding this issue call TCC on 07 5777000 or BOPRC's Pollution Hotline on 0800 884 883.
For useful links to guides and publications to assist businesses in minimising discharges to TCC's Storm Water Network head to the Tauranga City Council website
More on SunLive...