Stormy weather on the horizon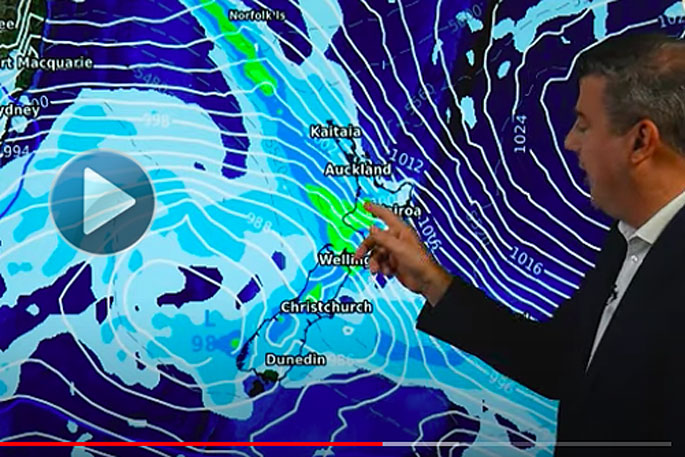 Weather forecasters are predicting severe weather to move onto New Zealand this weekend, but not everyone is expected to be impacted.
In the Bay of Plenty today, the forecast is for a mostly sunny day with cloud starting to increase from the afternoon.
WeatherWatch.co.nz says there is a chance a light shower about western Waikato by evening.
While today is looking pretty stable, things are expected to change tomorrow.
"Severe gales, heavy rain, slips, flooding are all in the forecast," says WeatherWatch.co.nz.
"But not every region is impacted by severe weather, some may have fairly dry and sunny weather – but most places will be windy for a time.
"A decaying front passes out to the east of the South Island today, meanwhile a northwesterly airflow lies over the North Island.
"Expect rain for the West Coast, possibly heavy this morning then again from this evening.
"The western North Island has a few showers south of the Waikato and morning scattered rain clears for Southland and Otago.
"Later this evening eastern regions of the South Island see some scattered rain as a warm front passes over the South Island.
"The eastern North Island has a cracker of a day with temperatures getting into the high teens."




More on SunLive...