Council open to Maori alcohol study outcomes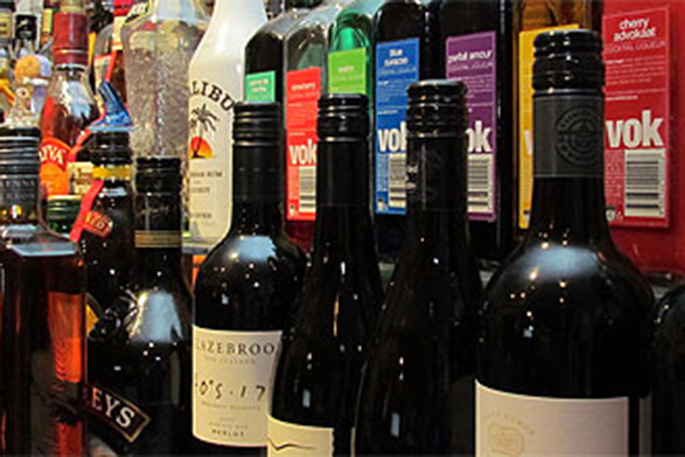 Whakatāne District Council says they remain open to potential outcomes that might make licensing processes in the area more efficient.
It comes after an article from RNZ detailed criticism of the submission process for liquor licensing.
Murupara community leader Mem Jenner has been leading a campaign against a proposed third liquor store in the town, where 90 per cent of the 2000 residents are Māori.
Mem rallied community marches as well as chants and picket-lines outside the dairy that had applied for the liquor licence.
She also fronted the council's district licensing committee, which would ultimately decide the store's fate.
"The submission process sucks," Mem tells RNZ.
It's a process she says works against communities, especially vulnerable ones, where whānau stories and concerns about addiction and fallout are given little weight.
"We don't have the capacity, the capability for many people to stand there and put their evidence forward," she says.
"It's a huge barrier for communities."
When they did, she says that evidence was discounted as not being valid. Stories of whānau harm were often dismissed as irrelevant, she says.
But it's a barrier those behind a new iwi-led study hope to overcome, with the government signing off on a three-year project that will try to ascertain the true extent of harm on Māori communities, through a mātauranga Māori lens.
David Ratu is one of those who will be leading the study. A Māori warden who's plied the streets of Ōtara for years, he said waipiro (alcoholism) and the proliferation of it has an outsize effect on Māori; nearly every whānau has a tale of the harms it's caused, he says.
"It's true to say that we as Māori know how alcohol affects our people," David says.
"I've grown up with it, I've seen my family go through it, and now I'm seeing the next generations go through it."
But when those communities try to stand up against proposed liquor outlets and front the district licensing committees a lack of hard data on the harm it causes presents a hurdle.
"The easy way out is to say 'oh unless you've got evidence about harm to Māori at a local level then we'll listen to you but we're not going to take that, we're not going to place any weight on that argument'," he says.
"And so you're up against it all the time."
Whakatāne District Council suggest they make decisions based on guidance from central government and that they are open to any information which might improve decision-making, including from this study.
"District Licensing Committees make decisions on local licensing issues in accordance with central government legislation, and with involvement from applicants, community agencies and interested parties," says Nicholas Woodley, acting group manager of Development and Environment Services.
"These can include community members, law enforcement and health agencies, industry reps and others.
"While every effort is taken to make the licensing process as user-friendly and effective as possible, no system is perfect.
"With this in mind, we are open to potential outcomes from this or any other study that results in improved data being available or that encourages wider or more effective participation, as this would enhance the decision-making process."
While it's early days, Janell Dymus-Kurei, from the public health service Hāpai te Hauora, which is not involved in the study, says it could be a drastic step-change.
"It's a great opportunity to start looking at how we reframe leadership, particularly in the alcohol space for Māori and the project itself which looks to be working with iwi and having iwi-led investigations I think is somewhat groundbreaking," she says.
More on SunLive...