Jury retires in Tauranga murder case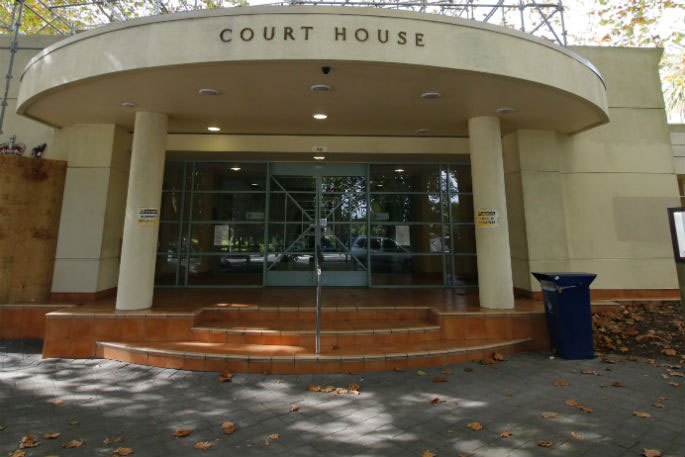 The jury has retired to consider their verdict in the trial of Harry Matchitt, the man accused of violently assaulting 77-year-old Brian Hilton five years ago in Ōpōtiki.
Hilton was found lying on the floor of his home on the morning of July 8, 2016, with facial injuries. He was taken to Tauranga Hospital, where he later died on July 13.
Police originally thought Hilton died after a fall at home but later received new information and reopened the investigation into his death.
In 2018, police arrested Matchitt and charged him with Hilton's murder. The 52-year-old has pleaded not guilty to the single charge of murder.
The Crown alleges Matchitt violently assaulted Hilton on the night of July 7, 2016, causing severe injuries that left him unconscious and later led to his death.
The defence says Matchitt did not assault Hilton and did not cause the injuries that led to his death, and raised the possibility that it could have been another man, who has name suppression.
On the first day of the trial, Crown prosecutor Oliver Salt told jurors that Matchitt and Hilton knew each other and would sometimes socialise and consume alcohol at Hilton's address.
Salt described Hilton as a "frail man" who lived alone.
He said the Crown had security camera footage showing a man – whom the Crown says is Matchitt – entering and exiting Hilton's home on the night of July 7, and that the police had also found Matchitt's DNA on a beer bottle inside Hilton's home.
A neighbour had also reported hearing "banging" that night coming from Hilton's home.
On the sixth day of the trial on Monday, at the High Court in Tauranga, trial judge Justice Kit Toogood summarised the key arguments of both the Crown and the defence.
The house on Church St
The Crown case started with a witness named Viviers Hutchins, who was in a relationship with Matchitt's daughter at the time and had a child with her.
Hutchins lived in a house on Church St with his partner, their child and his partner's mother – Mary-Anne Herbert, who was Matchitt's former partner. Matchitt did not live there.
Hutchins told police in an interview about a year after the alleged assault that he remembered Matchitt had come around to their Church St house that same night – July 7, 2016 – and that he was drunk.
According to Hutchins' police statement, Matchitt had an argument that night with his former partner, Herbert, who threw him out the house. When leaving, sometime between 8pm and 9pm, Matchitt kicked a ranch slider and broke the glass, Hutchins told police.
This statement was not supported by Herbert, who later told police she had no recollection of that happening that night.
When it came to giving evidence before the court last week, Hutchins also cast doubt over his own police statement.
"At the time I wasn't sure," he said. "It had been a while."
Asked by Crown prosecutor Richard Jenson if he wanted to be in court giving evidence, Hutchins answered "no".
"Genuinely, I can't remember," Hutchins said.
Defence counsel Roger Gowing, during cross-examination, pointed out that in that same police statement Hutchins had mentioned coming home from work that day. But, Gowing said, Hutchins' work record showed he wasn't actually working on July 7.
"Do you think you were mistaken about that too?" Gowing asked Hutchins.
"Yup," Hutchins said.
Given that mistake, Gowing said, did Hutchins think the incident he mentioned, involving the argument and smashed ranch slider, also occurred on a different day?
"Yes," Hutchins said.
CCTV footage
A key piece of evidence for the Crown was security camera footage from the night in question.
Dr Ian Calhaem, a forensic scientist and forensic imaging specialist, gave expert evidence about the footage.
Using several security cameras in different locations, Dr Calhaem tracked the movements of a person as they walked along the street that night. This person could be seen entering Hilton's house around 8.30pm.
Calhaem concluded that, in his opinion, the footage also showed that same person of interest emerging from one of two possible properties on Church St before they went to Hilton's house.
One of those two properties was the Church St address where Hutchins lived – the house Hutchins told police that Matchitt had visited that night, drunk.
Therefore, the Crown alleges, a drunk Matchitt left the Church St address on the night of July 7, 2016, after an argument with his former partner, and walked to Hilton's house. The Crown says the person captured on the security footage is Matchitt.
Calhaem analysed the footage and compared it to other videos of two people of interest – one of them Matchitt, and the second a man with name suppression.
Comparing features of the people in the videos (body shape, the way they walk), Calhaem said he could not confirm the person in the July 7 security footage was Matchitt, but he also couldn't rule it out.
He could, however, rule out the second person of interest. There was enough of a difference to do so, he said. Calhaem told the court the man with name suppression was "very unlikely to be the same person" as the one captured on the security footage on July 7.
Calhaem said in particular, the body shape was different. The man in the security footage on July 7 had a medium build. The man with name suppression in the other video had a slim build. The size of the chest was different, Calhaem said.
The second person of interest
Putt told the court that about a month before Hilton was found on the floor of his home, he phoned him about this man.
"You've got to come over. That mad bastard [name suppressed] is trying to get in."
The court heard that Putt knew the man Hilton referred to on the phone.
However, a ruling from Justice Toogood prevents Stuff from revealing the man's name, or any other information that could identify him.
Under questioning from defence lawyer Caitlin Gentleman, Putt also told the court the police had asked him to look over Hilton's home.
Putt said he believed a blanket he found in the lounge belonged to the man Hilton had phoned about earlier.
Putt was also shown the security footage from July 7 and said he recognised the "distinctive gait" of the man seen walking along the street. Putt said he later figured out who it was that walked like that, and told the court, in his opinion, it was the man with name suppression who could be seen on camera walking to Hilton's house that night.
The defence, therefore, have raised the possibility that it could have been this other man, not Matchitt, who assaulted Hilton on the night of July 7.
Matchitt's own statements
The Crown has also highlighted as evidence comments made by Matchitt during three interviews with the police.
On the first day of the trial, Crown prosecutor Salt read out a comment he said Matchitt had made during a police interview on December 12, 2018.
Salt said during that interview, Matchitt appeared "emotionally distraught" and that was when he was told by one of the officers, "I don't know why you did this Harry".
Salt said Matchitt replied: "I don't know why either. I probably did assault him. I can't remember clearly what happened. I probably went in there and pushed him over or kicked him. I'm not going to lie. It's taken this long. Just give me the charge and I'll face the charge."
In his first interview with police on September 1, 2016, the Crown says Matchitt initially downplayed his association with Hilton and distanced himself from being at his house. It was only when Matchitt was told the police had his DNA on a beer bottle inside Hilton's house, that he admitted to being there at an earlier time, on another day.
But then at his next police interview on December 6, 2018 – more than two years later – Matchitt admitted to being at Hilton's house earlier on that same day – July 7, 2016 – and said he regularly visited him and had drinks with him.
In that December 6 interview, the Crown says Matchitt made other comments like "it probably was me" and "it could have been me" and "if I was there, I was there".
The Crown says Matchitt also said in that interview, "Why would I want to kill an old man?"
Defence counsel Gowing was highly critical of the way police obtained those statements, and how they were written and prepared. Looking over the statements, Gowing said, it was clear that it was not Matchitt's own words. How the statement was written was not the way Matchitt usually spoke.
There was also no video available of the interviews, and Gowing questioned why certain basic questions were not asked of Matchitt during the interviews. It was suggested the statements were set up and that words had been put in his mouth.
When Matchitt himself gave evidence before the court, he also cast doubt over the police statements, even saying it wasn't his signature on the statements.
He also said he was under enormous sustained pressure at the time and wanted that pressure to go away, just wanted it off his chest.
The jury of 10 men and two women are currently considering their verdict.
More on SunLive...