Tauranga teacher's 22km rubbish run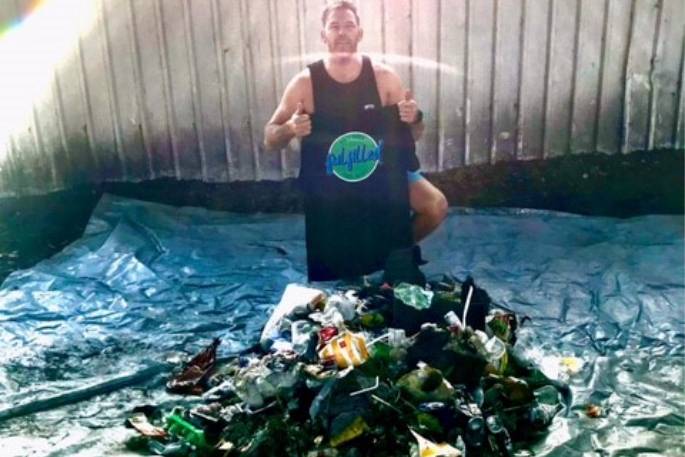 A Tauranga Boys' College teacher has helped to pick up nearly 60kg of rubbish as part of a drive to promote his new eco-friendly app.
Luke McFarlane and firefighter Dan Goodwin have created Fulfilled, a site and app that encourages people to collect rubbish when they're out and about.
To highlight how effective the app can be, Luke embarked on a 22km run from his home in Pāpāmoa to his work place on Cameron Road
"It was a hard slog," says Luke, who was joined by a number of colleagues on the run.
"Collectively we picked up 29kg of rubbish.
"It's good that we managed to get so much off the land but also really disappointed to see there is so much out there."
At just the 5km mark on his run, Luke had already filled his Kathmandu travel backpack and he had to sequester a laundry bag from a friend who was passing by.
Dan and other members of the fire crew collected 30kg on their own run, meaning a combined amount of 59kg was picked up along the way.
The idea for Fulfilled first came to Luke when he was jogging on the Kauaeranga Valley and was disappointed with the litter he saw on the track.
"It's supposed to be this pristine natural area of New Zealand but both drains when I was running were blocked with bottles and things which I thought was stink."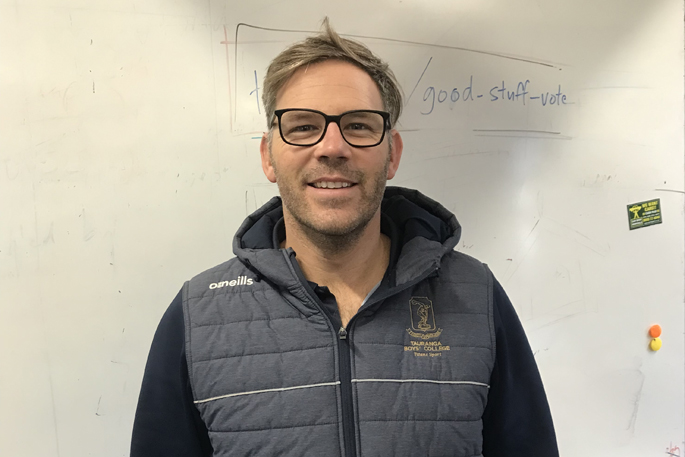 Luke is a teacher at Tauranga Boys' College. Photo. Supplied.
Fulfilled enables people to track and record how far they've gone and how much waste they've collected.
The gamification of Fulfilled means people can challenge each other and share their progress.
"I thought I would do something about it and that is where the concept sort of came from to create an app to help people do something to help the country and sort of gamify it so it is interesting and engaging for young people."
Luke, whose app has been shortlisted for the TSB Good Stuff People's Choice Award, is hopeful that the app can help clear up some of the natural land he enjoys so much.
"I guess I am a typical New Zealander," he says.
"I enjoy being outdoors and getting involved in whatever is out there. Whether that is surfing, diving, spear fishing, going on a trail run or taking the kids on a bush run to see a waterfall.
"It's just a bit stink it is not quite as good as it could be. I would really like it to be as good as possible for my young kids and everyone's young kids."
More on SunLive...