Club's sights set on national wins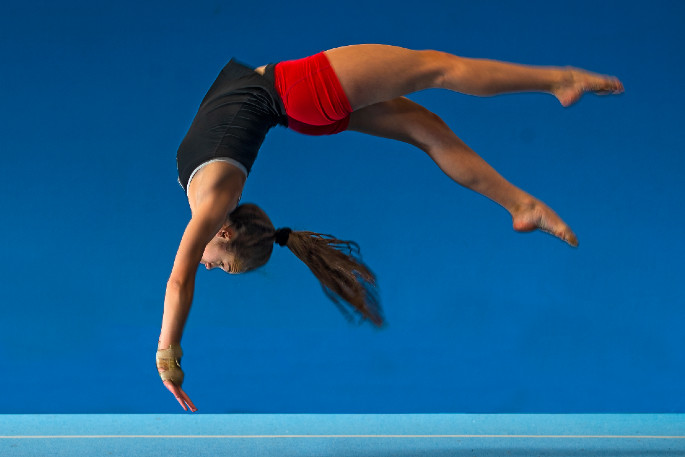 Argos Gymsport Tauranga has 23 athletes heading to the New Zealand Gymnastics Championships, and despite some of them being in direct competition with each other, teamwork is at the heart of what they do.
Centre manager Steph Kerr says: "We're really proud of the fact that as a team they work so well together, because gymnastics is a solo sport."
In the competitions they'll hype each other up, and this is seen by younger members who will continue that culture.
Ariana Braid has qualified for the Bay of Plenty team along with Faith McNicholas, Lily Collier and Jacqui Hail in women's artistic gymnastics for their step seven skill level.
For New Zealand competitive women's artistic gymnastics, skill levels range from step 1-10, with 10 being the highest.
Ariana has been doing gymnastics for eight years. She started at Argos because her aunty was a member as a child and Ariana's dad thought she would like it too.
It is clear she loves it - this will be Ariana's third time at nationals and she fits in coaching as well as 21 hours of training a week.
Last year competitions and nationals were unable to go ahead because of Covid-19 restrictions, but Ariana and the club used the time to their advantage.
"It was weird at first having no competitions," says the 14-year-old, "but it was quite good to just focus on skills and what you need to get done, because I feel like it's made me better this year."
Head coach JaNyce Johnson says: "Our kids have a very different perspective on not having competitions compared to some other kids and coaches I've talked to. Our kids rather enjoyed it."
As well as the physical strength and skills needed to be a gymnast, the club also focusses on mental wellbeing and that is factored into their training.
JaNyce is humble about the input she has into the athletes' success, saying it's a team effort and fellow coach Vilmus Koszegi, the club and the children's parents all play a huge role.
"The parents here are great," says JaNyce. "They're very supportive of the club.
"It takes a whole community to make athletes like these kids are."
This support is a part of their success story, but ultimately it's the gymnasts' commitment to the sport, says JaNyce.
Steph says the club is really proud of the athletes heading to nationals - held in Auckland from July 20-24 - because they know how hard they've worked.
"I think it's also testament to JaNyce and Villi, for their partnership and the way they coach the competitive team," she says.
"It takes a lot of work to get to nationals. It's not an easy trail."
More on SunLive...