BOP fund helping volunteers help the environment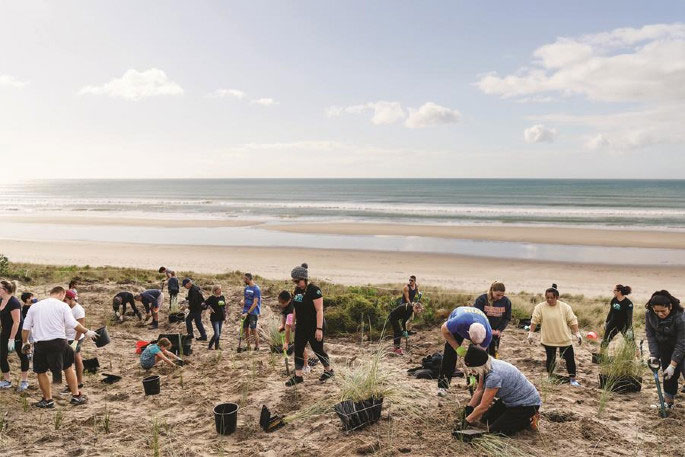 Community and volunteer groups involved in climate change projects, sustainability work and water safety are some of those receiving $485,000 in funding as part of the Toi Moana Bay of Plenty Regional Council Long Term Plan.
The Bay of Plenty has a long-established network of care groups, led by passionate local volunteers across the region, who provide great benefit to the community and the environment.
"Sixty of these volunteer groups are supported in some way by Regional Council, either through the provision of equipment or direct funding," says Toi Moana Bay of Plenty Regional Council Chief Executive Fiona McTavish.
"We have included an additional half a million dollars per annum in this plan for focused work with volunteer groups.
"We're looking to transform how we work with volunteers, we know how valuable the work they deliver is in terms of environmental and cultural wellbeing.
"While our volunteers enjoy meeting new people, developing their skills and helping our region to thrive, it's a two-way street. Volunteers help Regional Council to extend work programmes, build community resilience and provide invaluable localised knowledge with their diverse skillsets and experience."
Community Initiatives Fund recipients
Tauranga Moana Biosecurity Capital ($40,000)

Tourism Bay of Plenty – Low Carbon Circular Economy ($60,000)

Priority One ($40,000)

Sport Bay of Plenty ($25,000)

Sustainable BOP Charitable Trust ($30,000)

Rotorua X Charitable Trust ($3,333)
Volunteer funding recipients
Bay Conservation Alliance ($85,000)

NZ Landcare Trust ($100,000)

Envirohub ($100,000)
More on SunLive...