Career change gets Sam Neill's blessing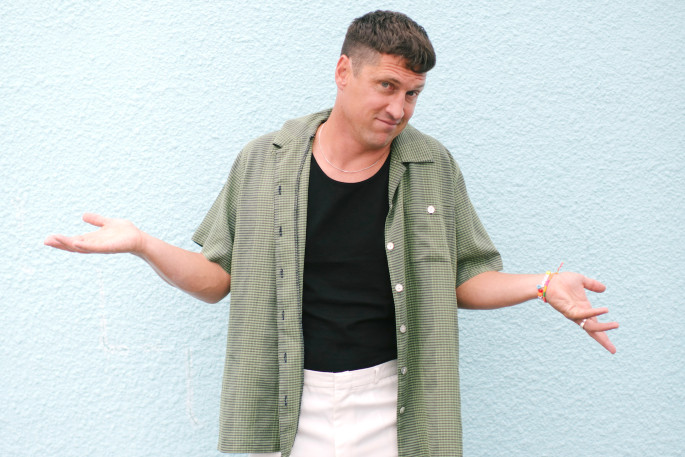 Imagine changing careers and deciding to be a musician at 39 years old in New Zealand's lockdown.
Then dropping your very first single and getting an email from New Zealand legend and Jurassic Park actor Sam Neill saying "Love it!"
That's what happened to Mount Maunganui man Mitch Horton, who turned the turmoil of 2020 into the catalyst for him to create indie-pop music under the name Bluey Green.
He did not have much budget to make a video for his first single 'Morning Sunshine', but had a concept about pairing the song with vintage New Zealand footage that fitted the vibe of the song.
He stumbled upon retro skiing footage which was owned by New Zealand Tourism, and sought permission from the New Zealand Archives to use part of it in his music video. Bluey Green didn't realise that the footage was actually directed by Sam Neill, made back when Sam was in film school.
"I actually didn't know Sam had directed the footage until after I had gotten permission to use it," he says.
"I saw his name in the credits. I am a huge fan so that was a really rad little bonus."
He sent Sam the video, and he not only replied saying he loved it, but also shared it on via Instagram and Twitter.
"It had about 60,000 plays in one day, which for a new artist is insane," says Bluey-Green.
His debut EP, Bluey Green, which includes his current single 'Colours', as well as 'Morning Sunshine' and more, has been released on July 9.
More on SunLive...