Large fire behind Bethlehem Town Centre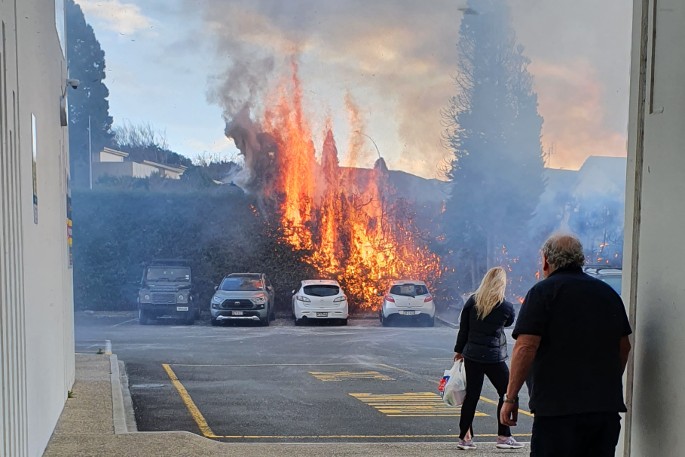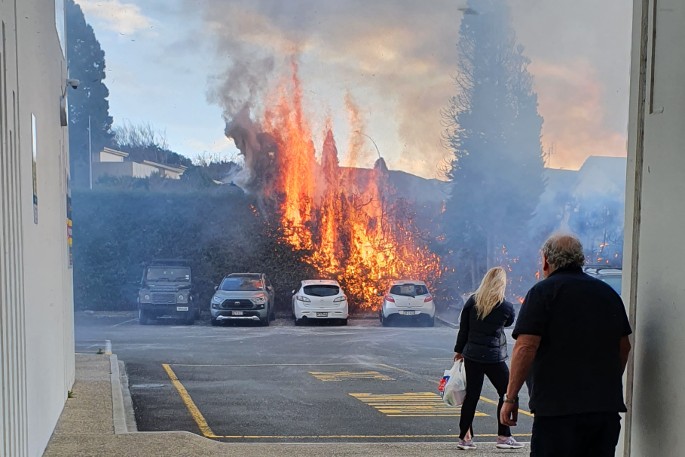 Click the image above to watch the video
A fire has destroyed part of a hedge and damaged two cars behind Bethlehem Town Centre.
The fire was well alight before fire crews arrived, with flames blazing higher than the house roofs behind it.
The fire was reported around 4.15pm in the tall hedge that borders Bethlehem Town Centre and the Kempton Park retirement village in Te Paeroa Rd.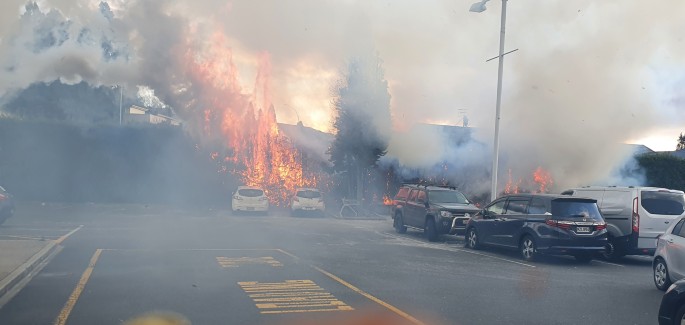 The fire behind Bethlehem Town Centre. Photo: Valerie O'Connell
Fire and Emergency received many calls from the public about the fire. One car was also on fire with another nearby car also damaged.
The fire was put out by three fire crews, one from the Bethlehem Town Centre carpark and two fire trucks in the Kempton Park Villa.
Firefighters stayed at the scene for some time afterwards making sure the fire was completely out.
Security staff from the centre were assisting the owners of the cars with their belongings.
The cause of the fire is unknown at this stage.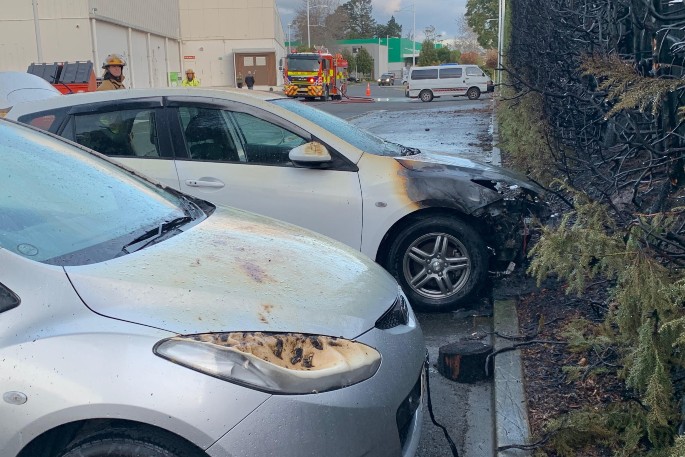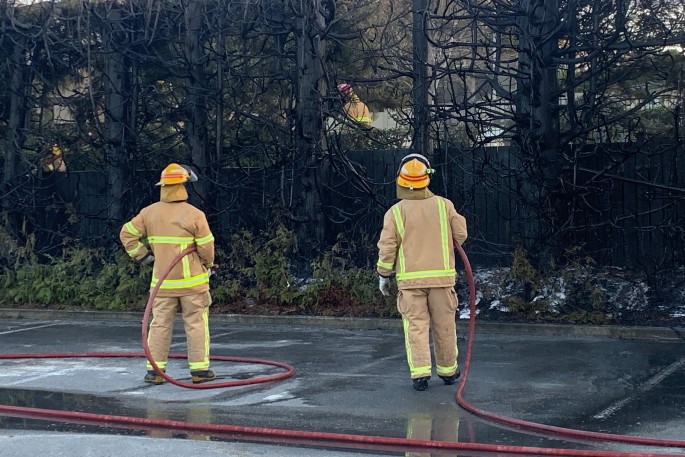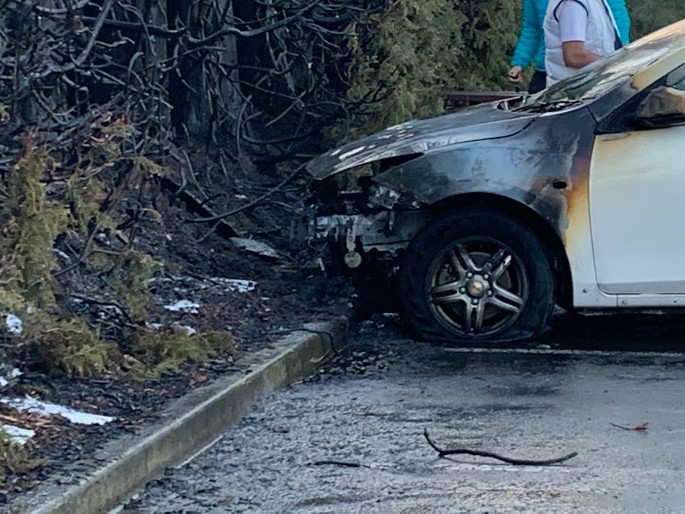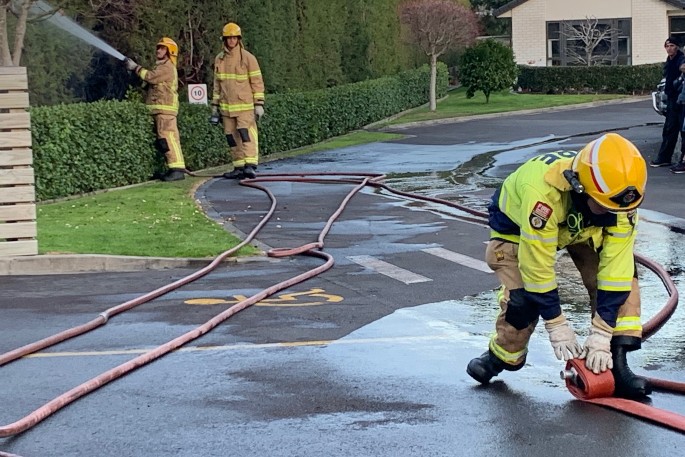 More on SunLive...