Covid update here and around the globe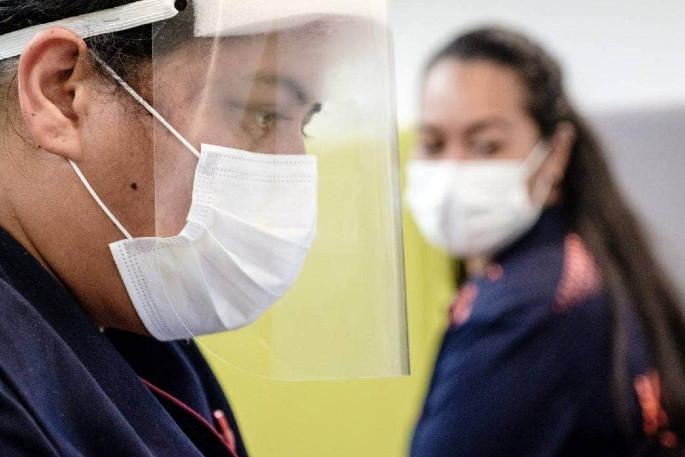 On Friday the Government cancelled flights that were to bring New Zealanders stuck in New South Wales home, less than 12 hours before the flights were due to begin.
People arriving from the state, where a Covid-19 outbreak continues to grow, will now have to stay in managed isolation for two weeks. Flights for Kiwis stranded in Queensland were still to start today.
Sydneysiders face tough new Covid restrictions, after another 44 cases of the disease were confirmed in New South Wales on Friday. Premier Gladys Berejiklian said the vaccination rate in NSW was too low for the state to consider trying to live with Covid.
The ship carrying two Covid-positive mariners is expected to return to New Zealand early in the coming week, the Ministry of Health says. Crew members with the disease will be taken off using standard infection prevention and control protocols, and transferred to a quarantine facility. The ship has been barred from returning to Port Taranaki.
On Friday, the Ministry of Health reported no new community or imported cases of Covid-19. A person who tested positive in early July after arriving from Russia via the United Arab Emirates has been classed as a historical case.
Medsafe is seeking information from drug company Pfizer after it declared its intent to seek approval for a third dose of its Covid-19 vaccine in the US. A spokesman for Covid-19 Response Minister Chris Hipkins says the science had "increasingly led to an understanding" that booster shots would likely be needed.
A Government survey has found more than half of New Zealanders are worried about opening the border to countries beyond Australia and the Cook Islands, while 91 per cent felt they would not return to a pre-Covid life after having the vaccine.
"It's good news the public recognise that New Zealand is entering a new phase and the vaccine will not be a silver bullet when it comes to moving on from the pandemic," says Department of Prime Minister and Cabinet chief executive Cheryl Barnes.
Immigration NZ has confirmed people who applied for visitor visas to be reunited with their partners have had applications cancelled. Some couples, especially those in arranged marriages, cannot meet the criteria to have lived together, which would enable them to apply for a partnership visa.
The Ministry of Health has turned down a plea from taxi companies that wanted their drivers prioritised for the Covid vaccine. It comes after a limousine driver in Sydney was identified as 'patient zero' in the New South Wales outbreak.
More than 250,000 measles vaccines ordered to protect young people after 2019's deadly outbreak will expire before they can be used as authorities divert focus to the coronavirus vaccine roll-out.
Global toll
The number of people officially counted as having died of Covid-19 worldwide was nearing 4.015 million this morning, with nearly 185.9m cases of the disease confirmed, according to Johns Hopkins University. Top three countries for confirmed deaths were the US with 606,781, Brazil with 530,179 and India with 405,939. The US had about 33.8 million confirmed cases, India nearly 30.8 million cases and Brazil nearly 19 million cases.
What should I do?
Anyone who wants to get tested can find their local testing centres by visiting the Ministry of Health website.
If you are sick, call your GP before you visit, or Healthline on 0800 358 5453.
To avoid contracting and spreading the virus, wash your hands properly, cough and sneeze into the crook of your elbow and throw tissues away immediately.
Reach out, find support from people who care, connect with your community or help a neighbour in need.
More on SunLive...