Mighty Microbes launches in Tauranga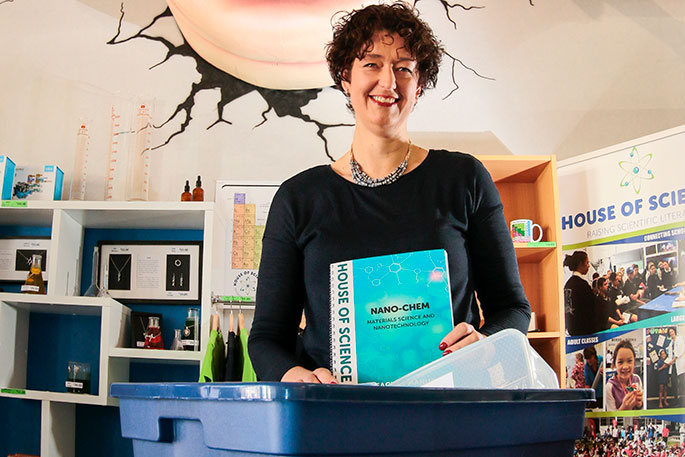 A new science resource kit title "Mighty Microbes" is being launched this week.
"The kit is timely because it teaches children about viruses, bacteria, fungi, protozoa, and algae," says House of Science NZ CEO Chris Duggan.
"It covers the importance of beneficial microbes and how to protect ourselves from the harmful ones."
The student activities include a sneezing simulation to show how far aerosols spread, a handwashing activity using 'glitterbugs' that glow in UV light, blowing up balloons with fermenting yeast and making yoghurt to mention a few.
There were plenty of science activities for guests who attended the launch event at Trinity Wharf to have a go at.
House of Science provides comprehensive science resource kits to 450 primary and intermediate schools nationwide which in turn gives teachers confidence in the classroom and results in engaged students.
This is a significant reach as there are 2100 primary schools in NZ.
"As we are a charitable trust we receive no funding from the government and instead rely on philanthropic funding, grants and donations," says Chris.
"There's been a lot of noise around how bad New Zealanders are at maths - it's a very complex problem, with no simple solution - but the National Monitoring Study of Student Achievement Science results are a lot worse than maths. For Year Eight students 45 per cent were at curriculum level for maths compared with just 20 per cent for science so that's clearly a lot worse!"
The Education Review Office recently completed a report on primary school science and found less than half the schools deliberately use science resources, there was a lack of equitable access, and 44 per cent showed poor leadership in science.
"Interestingly, ERO has revealed in their report that the House of Science kits are a solution to improving science learning in the classroom."
To find out more about House of Science check out their website: https://houseofscience.nz
More on SunLive...