Man jailed after admitting to son's murder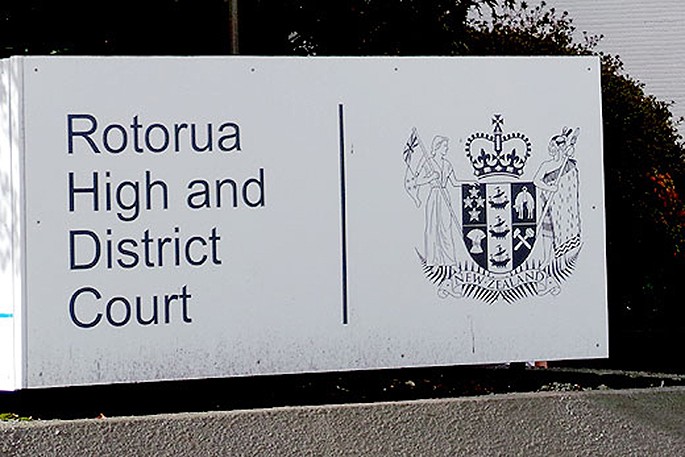 A 25-year-old man has been sentenced to life imprisonment after pleading guilty to the murder of his five-year-old son.
William James Sio has been sentenced at the High Court in Rotorua after pleading guilty to one charge of murder, three charges of ill-treatment of a child and one charge of assault.
He will serve 17 years before he is eligible for parole.
Ferro-James Sio died after what the pathologist described as a "sustained and severe beating" with an autopsy, conducted on February 10, 2020, finding extensive injuries including internal bleeding, multiple blunt-force trauma impacts to the head and a punctured lung.
In a statement, Detective Sergeant Caroline Wharton called the murder a "tragedy".
"In this case, Ferro-James was killed by the very person with a duty of care to protect him," she says.
"Our thoughts are with Ferro-James' family and friends today as they continue to mourn his short life.
"We can only hope our work to hold his murderer to account will bring them some level of comfort.
"I'd like to take this opportunity to thank the investigation team who did an outstanding job in the face of these senseless acts on a vulnerable child," she adds.
Sio told police he was "not the parent of the year" after inflicting a horrific reign of abuse on his five-year-old son.
That admission is included in the police summary of facts into the murder of Ferro-James Sio, as reported by Stuff, as Sio was sentenced in Rotorua today.
Before his sentencing a victim impact statement from Ferro-James's mother was read to the court by a support person.
"I trusted the father to look after him. I trusted you William ... you had one job, that was to be his father," she says.
"I will never forgive you for what you have done."
Sio's lawyer Fraser Woods says his client had been affected by the death of his mother, and his own exposure to violence, but also described the offending as "totally unacceptable, no two ways about it".
Over 11 pages, the summary details the appalling abuse suffered by Ferro-James, who was described by family members and school staff as "a polite, friendly child, who had a great nature".
The summary reveals Sio and his partner, Leza Rawiri, 30, would both "frequently" assault the child.
Ferro-James was also shut in his bedroom, sometimes for a whole day.
"Another form of punishment the defendant Sio would inflict was putting Ferro-James in the corner of the room, facing the wall with his hands up in the air for 30 minutes at a time," the summary says.
"At other times, he would have to sit in the corner of the room and not move, sometimes for hours. If Ferro-James would move or complain, he would be assaulted and then forced to remain for an additional period of time."
Ferro-James would also be punished by being forced to stand for hours with his hands up on the wall.
"If he dropped his hands he would be assaulted, and the 'punishment' would continue."
These punishments would be "for little things, like touching items in the room, or for not sitting quietly and watching TV".
The abuse, between Sio and Rawiri, and directed at Ferro-James, could sometimes be heard by other residents at the emergency housing accommodation they lived in on Rotorua's Union St.
"Residents would hear the deceased screaming in a frantic and distressed manner. Residents heard what sounded like the deceased being assaulted, hearing hitting sounds and Ferro-James crying," the summary says.
"On one occasion the defendant was overheard yelling at the deceased: 'Shut up, what are you crying for? Want me to give you something to cry about?'"
The summary revealed on the day Ferro-James died, Sio was frustrated at what he believed had been his son's bad behaviour, so began a lengthy period of "discipline".
"By this time, the deceased was already limping," the summary says.
He had also been dressed in long pants and a hoodie, an attempt to try to conceal his bruising.
Ferro-James was then made to stand facing the wall with his hands held straight out in front of him.
"If the deceased fell towards the wall from exhaustion, placing his hands on the wall, the defendant Sio would hit or kick Ferro-James," the summary says.
"Then the 'punishment' would begin again."
This went on for seven hours.
During this time he was subjected to one kick of such force he "became short of breath and could no longer talk. His breathing became shallow."
Sio claimed to police he then performed CPR on his son who began to breathe again.
"The defendant Sio told police that after this he was tired and so he put the deceased to bed. He then fell asleep next to Rawiri."
Sio said he woke a few hours later to find his son cold and not breathing.
Sio's phone was then used to try to locate a defibrillator at 10.29pm, after which Rawiri smoked a cigarette.
At 10.50pm they took Ferro-James to Rotorua Hospital.
"The defendants paused a couple of times in the entranceway of the hospital to have a conversation."
Hospital staff were unable to resuscitate Ferro-James, who they found had multiple visible bruises all over his body, face, arms, legs, knuckles and soles of his feet.
He also had scratches to his face, a gouge mark on his face, and blood was visible on his lips and mouth area.
Sio told hospital staff the injuries were the result of "tripping over in the Redwoods".
Sio told police that he had been "trying hard not to hit the deceased, however he did slap him on his backside to 'bring him into his place'".
"I did what happened to him, I did all of it," Sio said.
"I know I should not have done it, know it's wrong. I can't control myself when I get to that bit."
Rawiri is set to be sentenced on August 26 on charges of ill-treatment of a child and failure to protect.
Detective Sergeant Wharton states her hope that others impacted by family harm can come forward/
"Police is committed to preventing and reducing the impact of family harm," she states.
"We know it can be difficult to reach out, but Police and a range of other organisations are here to help.
"If you are the victim of family harm or you have concerns about the safety of a friend or loved one, please call 111."
As there are other matters relating to Ferro-James' death still before the court, Police are not able to add anything further at this time.
More on SunLive...