$700m to replace old Tauranga facilities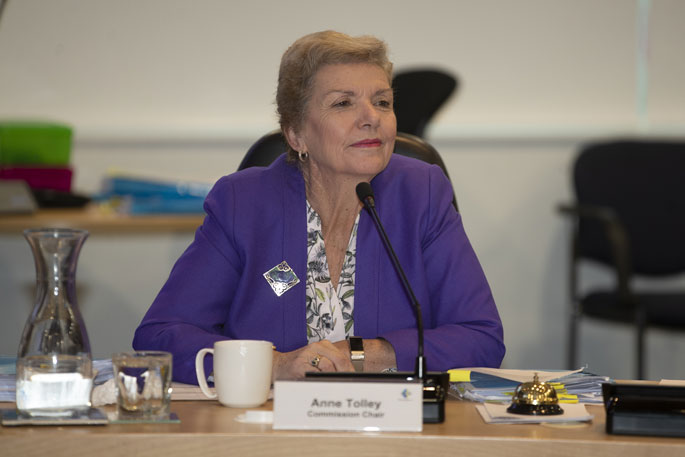 Tauranga City Council Commissioners are including $700m to replace old community facilities with new ones in the city's community focused Long-Term Plan.
"Community facilities have been neglected for far too long in Tauranga and residents deserve a city that provides great accessible experiences and recreation facilities. We want to enable people of all ages to do the things they enjoy," says commission chair Anne Tolley.
"We heard from so many in the community that better facilities, like a new aquatic centre, library and enhanced play, including skate parks, basketball courts and destination playgrounds were a priority. We have a lot of catching-up to do, but I'm excited for the future."
Council general manager community services, Gareth Wallis, says he's heartened by the level of funding that has been allocated over the next 10 years to support Tauranga.
"The last year has made us all realise that our amenities hold huge value in our everyday lives.
"The chance to improve what we have, as well as build fantastic new community facilities for everyone to enjoy is something that drives our team."
This sentiment was echoed in the many submissions received by Tauranga City Council as part of the Long-Term Plan consultation.
Some of the top projects to receive funding include:
Memorial Park redevelopment
Memorial Park will receive a significant portion of the investment fund for its aquatic pool project ($52m) as well as a walkway that will connect the park to the city centre ($19m), the upgrade of the surrounding Memorial Park space ($3m) and the indoor courts project ($40m).
The commissioners also recognised that the community like to be active in and enjoy its open spaces.
This has brought about a review of the Sport and Active Living Strategy, which will involve staff jointly with Sport Bay of Plenty considering and responding to what the community would like for all of the community recreational needs.
This will include formal sport occurring on Blake Park, Gordon Spratt Reserve, Alice Johnson Reserve and Fergusson Park.
New central library
Funding of $52m was agreed for a long overdue new library for Tauranga's CBD, which will be a hub for the community in the heart of the city, and the first step to the revitalisation programme for the city centre.
Bay Oval
The Bay Oval is set to hold the Women's Cricket World Cup in early 2022.
The need to continually develop this city-wide asset on Blake Park was recognised by a $1.7m contribution to the continued development of facilities there to support tournaments and community use into the future.
Skateparks
The skating and roller sports community will receive an investment of $50k per year for short term upgrades to existing skatepark facilities and $670k was added to the Long-Term Plan in 2023 to build a facility, with the location still to be decided.
Shade budget
The provision of an artificial shade budget of $400k per year will be used to install shade over a number of open space play areas with additional funds added to support planting large trees that will provide natural shade in the years to come.
Accessibility
Accessible play is an important part of creating a city that caters for people of all ages and abilities and therefore a budget of $400k per year was also approved to improve accessibility to all of our spaces and places and ensure Tauranga ca lead the way.
Basketball courts
To address a city-wide shortfall for indoor courts, $35k will be spent on a feasibility study to assess whether Toi Ohomai could host more basketball for the city.
Further opportunities will also be explored as mentioned above under Memorial Park redevelopment that could bring forward the indoor courts project at Memorial Park ($40m) in response to submissions from the basketball community that are vying for indoor court space.

More on SunLive...