Rail network investment in BOP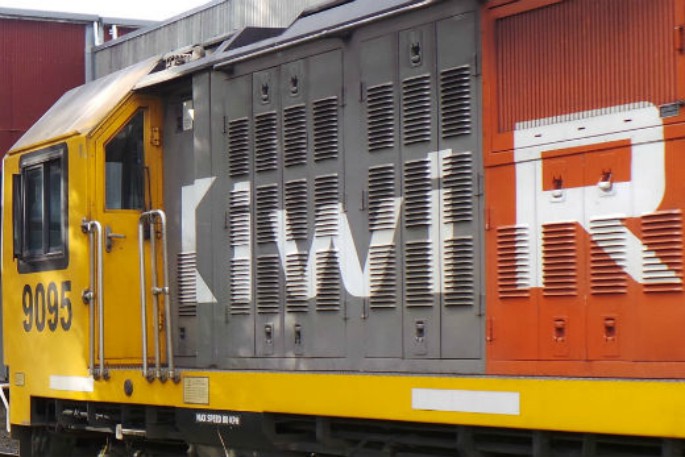 The Government has announced details of several renewals and upgrades on the rail network over the next three years.
KiwiRail's inaugural Rail Network Investment Programme was released on Thursday, with upgrades in the Bay of Plenty part of the plan.
Bridge 83, north of Te Puke, will be completely replaced with resilience works approved on two other bridges in the region
Signal cable replacements will take place between Te Puke - Pongakawa and Awakaponga – Kawerau
More than 8km of track will be re-sleepered, 9km re-railed, five turnouts replaced and civil works will get underway to improve drainage, culvert and retaining wall renewals, and coastal protection.
A Business Case looking at extending double tracking on the NIMT between Amokura and Te Kauwhata and Ngaruawahia Bridge, which will remove a constraint on the network to support growing freight and passenger flows is also in the pipeline.
This line is part of the Golden Triangle of Auckland – Hamilton – Tauranga, the busiest rail freight route in the country.
The rest of the line between Auckland and Hamilton is already double tracked.
Transport Minister Michael Wood says rail is key to keeping New Zealand moving and is supporting our economic recovery.
"The disruptions to the supply chain due to Covid have shown how important it is to have a reliable rail network to keep freight flowing, which keeps our economy moving," says Wood.
The full RNIP includes the replacement of 20 bridges around the country and upgrades to around 25 more, replacing more than 200km of rail sleepers and replacing more than 130km of tracks.
"This $1.3 billion investment is about lifting our national rail network to a resilient and reliable standard.
"It is enabling KiwiRail to take on around 150 new track staff, including a pipeline of trainees, and will also support numerous civil contracting firms and material suppliers. There will be work happening across every region, supporting jobs and the economic recovery across the country.
"It's a no brainer to rescue rail from the state of managed decline the previous government left it in. It's worth up to $2.1 billion to our economy and every year it prevents 2.5 million tonnes of CO2 emissions and 26 million car trips in Auckland and Wellington."
More on SunLive...