BOP family realise home ownership dream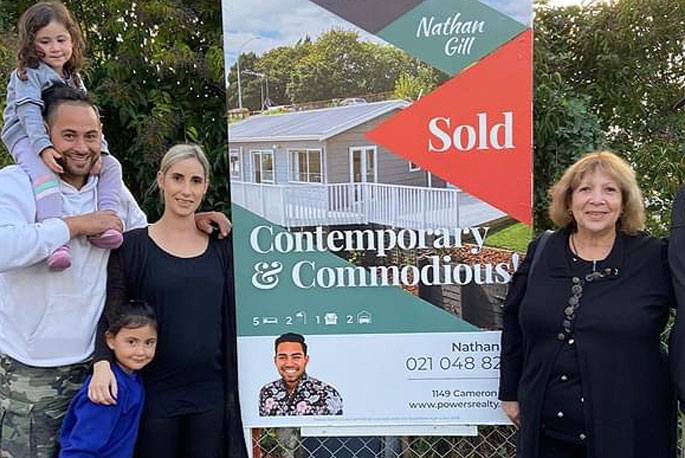 Bay of Plenty families who do not fit mainstream mortgage criteria are now moving into their own homes, with the help of a new co-ownership programme.
YouOwn is a privately-funded programme which launched in the Bay of Plenty last September.
It is designed to solve the deposit gap (particularly for first home buyers) by taking a small ownership stake in the new property.
After five years people can use their equity to buy out YouOwn's share, so eventually people own their property outright.
BayTrust has made a $2 million impact investment into YouOwn which will help fund 20 home purchases in Tauranga, Rotorua, Taupo and the wider Bay of Plenty region - the first of which are now beginning to settle.
Tauranga hairdresser, Kim Samuel, and her builder husband, Corey, have just bought a five bedroom home on Cameron Rd, Gate Pa, with Kim's parents and help from YouOwn.
Both couples will live there along with Kim and Corey's three young children.
"We're all pretty excited," Kim says. "We finally did it! The housing market here in Tauranga is so crazy. We have been trying to buy for a few years but we were always just a few dollars short of our 20 per cent deposit. We couldn't quite get there."
The family's solicitor referred them to financial advisor, Matt Isbister, who was the first one to tell them about YouOwn.
They were ideal candidates for the programme as they had steady incomes, good KiwiSaver contributions and a large deposit saved.
Matt says the inability to save a large enough deposit and/or personal debt are usually the main barriers people face when trying to get a mortgage from a commercial bank.
"You've got to tick a lot of boxes just to get across the line. That doesn't necessarily mean that you can't service a mortgage, it's just that the banks can afford to be picky because there's that much business out there.
"YouOwn is a great initiative and it's a privilege to help families like Kim and Corey because it really does change people's lives."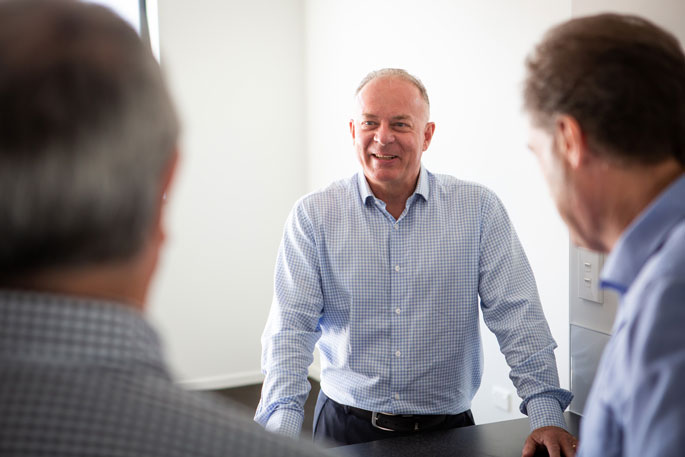 YouOwn Executive Director Nigel Spratt.
YouOwn Executive Director Nigel Spratt says a total of 75 homes have now been settled nationwide (primarily in Auckland), requiring $9 million of capital from YouOwn over the past three years.
"YouOwn provides good, hard working Kiwis with an opportunity to get into their dream home or to get onto the housing ladder. We're thrilled to now offer this co-ownership model in Tauranga and Rotorua and would love to see more locals take advantage of this opportunity to buy their own home."
Nigel says YouOwn is independent of any builders, real estate agents and home loan lenders.
"We are a privately funded programme. That means there is no income cap or eligibility criteria specified by the Government. We welcome everybody who's interested in co-ownership with us, but it's our philosophy to give preference to first home buyers."
More on SunLive...