Residents "prisoners" over SH2 safety concerns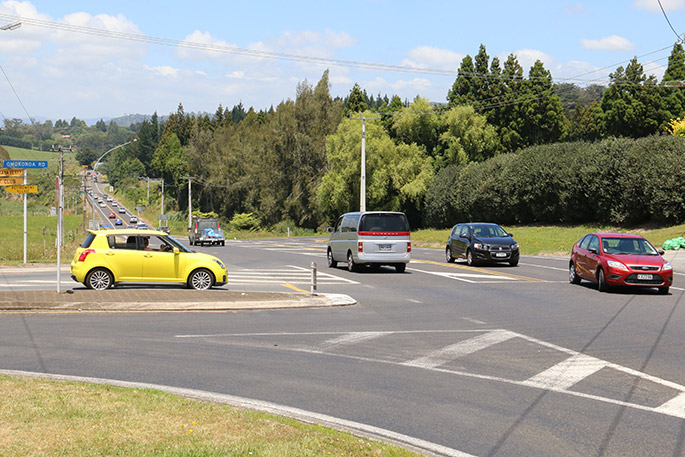 Some residents in Ōmokoroa are so scared of using State Highway 2 they feel like "prisoners" in the town, according to Coromandel MP Scott Simpson.
His comments echo those of Bay of Plenty MP Todd Muller in light of the Government's recent announcement of changes to the Stage Two construction of the Takitimu North Link.
At the start of June, Minister for Infrastructure Grant Robertson made the announcement regarding modifications to the project, citing debt issues.
Construction on Stage One of the project, which will see a 6.8km four-lane expressway between Tauranga and Te Puna, is slated to start later this year.
However, Stage Two of the project, which would have seen a 7km extension running from Te Puna to Ōmokoroa has been put on the back-burner.
Tauranga MP Simon Bridges called the road a "killer road" last month when the announcement was made.
Route protection will be put in place as part of the New Zealand Upgrade Programme but funding for future construction will have to come via the National Land Transport Programme, with a minimum 10 year wait likely.
The Bay of Plenty Regional Council's Regional Transport Committee chairman Lyall Thurston wrote in a letter to Transport Minister Michael Wood that the road is a "death trap" whilst expressing disappointment at the decision to pull Stage Two funding.
Lee, a resident who uses SH2 on his daily commute, says he has had a couple of near misses on the road and is anxious about driving with his young children in the car.
"It's a mess," he says.
"The amount of crashes and deaths on that road does make me wary about taking the kids in the car.
"There have been a couple of occasions where, a split second later, I could have been toast."
There have been numerous serious crashes on the stretch of road in recent years. Just last month, on June 21, one person died following a serious crash between Snodgrass Road and Te Puna Road.
That followed an earlier crash on the same day, near Clarke Road, in which two people suffered serious injuries.
According to Waka Kotahi Transport Agency statistics, provided from the Crash Analysis System road traffic crash database, there has been two serious injury crashes and 15 minor injury crashes in 2021 so far.
There was one fatal crash on SH2 between Katikati and Tauranga in 2020, five serious injury crashes and 20 minor injury crashes.
The data for 2020 and 2021 is, however, incomplete.
In 2019, there was also one fatal crash on the same stretch of road, with eight serious injuries, 18 minor injuries and 34 non-injury crashes, totalling 61 crashes overall in a year where traffic was reduced due to Covid-19 issues.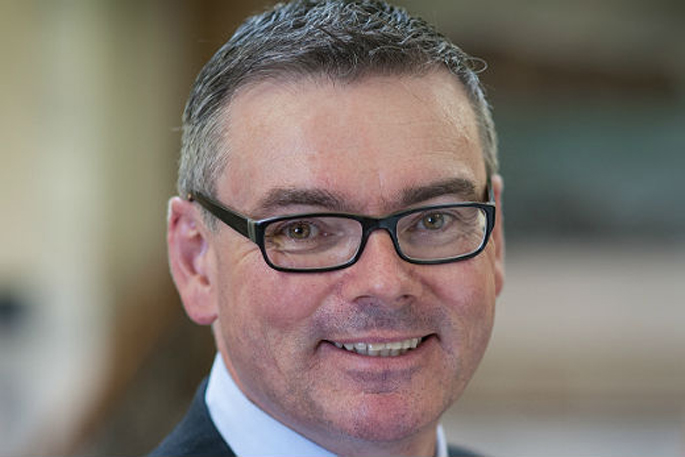 Scott Simpson.
In 2018, four fatal crashes, 12 serious crashes, 18 minor and 33 non-injury crashes were reported, totalling 67 overall.
Simpson, whose Coromandel electorate stretches along SH2 north of Whakamārama, is frustrated that Labour have pulled the plug on the plans.
"I was in Ōmokoroa on Friday and people are very angry," says Simpson.
"People are scared. I have spoken to older citizens who are fearful of using that road at all and spoken to people who simply will not drive that road.
"They have, for all intents and purposes, become prisoners in Ōmokoroa. Not only will they not drive it, but they will not be driven on that piece of road either."
Bay of Plenty MP Todd Muller agrees with the assertion that the stretch of SH2 from Tauranga to Katikati is a "death trap".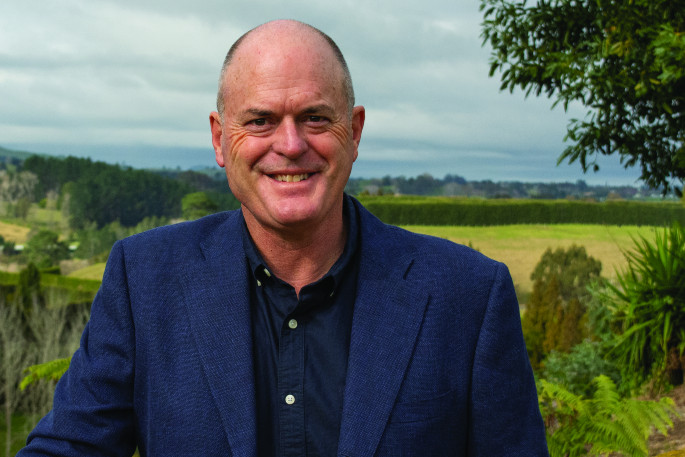 Todd Muller.
He believes Labour have shown "willful neglect" of Western Bay of Plenty road users.
"It has been an appallingly long process, particularly over the past four years," says Muller.
"Trying to get out of Ōmokoroa at the best of times is difficult and when the traffic builds up it becomes incredibly dangerous.
"I think this Government has shown willful neglect of the community here in the Western Bay of Plenty.
"This has been an absolutely critical piece of infrastructure for both safety and improved efficiency for a very long time."
Both Simpson and Muller were highly critical of the decision to delay Stage Two of the Takitimu North Link whilst still pushing ahead with a $685 million pedestrian and cyclist bridge crossing over Auckland's Waitematā Harbour.
"It is a massive kick in the guts to Western Bay residents and road users," says Simpson.
"They are right to feel angry about the Government letting us down and actually prioritising Auckland's walking and cycling needs ahead of road upgrades in the Bay of Plenty."
Muller says there is absolutely no argument that a foot or cycle bridge in Auckland should be considered of greater importance than the necessary improvements along SH2.
"Contrasting the absolute necessity of this infrastructure for the safety of our community and the efficiency of freight to, at the same time, a multi-million dollar footbridge over Auckland Harbour, and seeing that as a greater priority, is just disgraceful," he says.
Bay of Plenty Labour list MP, Angie Warren-Clark, says the Government had to take a balanced approach with New Zealand Upgrade Programme investments to secure economic recovery and keep a lid on debt.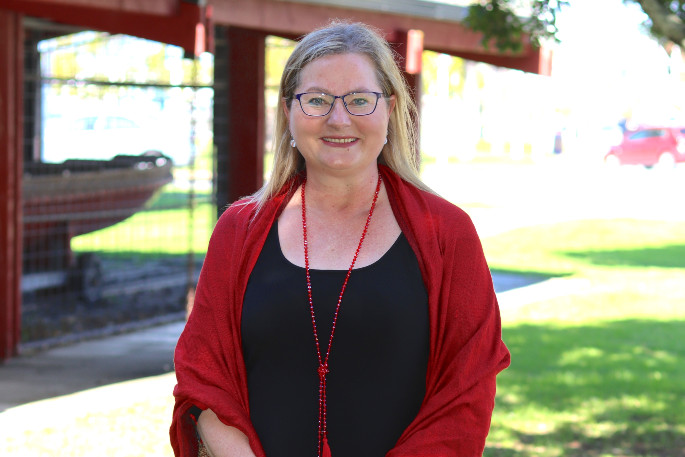 Angie Warren-Clark.
She also highlights the start of Stage One of the project later this year as a safety improvement, and confirms the intention does remain to, eventually, initiate the Stage Two works.
"Despite the increased costs due to Covid, we're increasing investment so that Takitimu North Link will start construction at the end of the year to support the region's economic recovery and improve safety," she says.
"We're also proceeding with route protection for the next stage, which will be built in the future.
"We know safety is a major concern on SH2 and that's why we're continuing to build safety improvements along SH2 between Waihī and Ōmokoroa to help save lives."
However, Simpson believes Labour never had any intention of fulfilling their promise, instead using SH2 as a political tool.
"They made a promise on it before the last election but in my view they never had any intention at all of carrying through on that promise," he says.
"I think that the voters and the people living in the Western Bay were cynically manipulated for short-term political gain."
He believes the road is now "the most dangerous and most lethal road on the New Zealand roading network" and that better roading infrastructure is needed for such a rapidly growing area.
"It is simply intolerable in an area that is growing as rapidly as the Western Bay of Plenty is," he says.
"There is never going to be a time when fewer people want to use that road.
"Future-proofing that road now will not only help us now but future generations as well."
More on SunLive...