Air NZ prepares for busiest July on record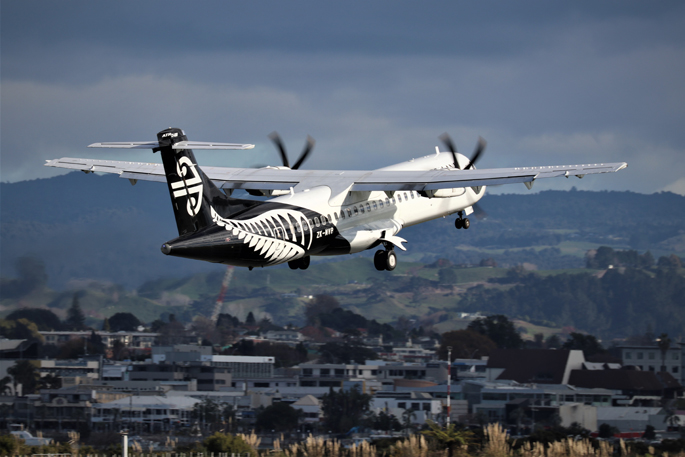 The country's biggest airport is preparing for its busiest day since Covid-19 clamped down on travel, as people make the most of the school holidays.
Auckland Airport says it expects 28,000 people to travel via its domestic terminal on Friday, the highest number since last March.
Some travellers will get a jump on the school holidays, travelling to their chosen destination before the school bells ring at 3pm.
The airport is expecting more than 700,000 arrivals and departures through its domestic terminal in July - a 44 per cent increase on last year.
Operations general manager Anna Cassels-Brown says airport staff are gearing up to welcome the increase in traveller numbers.
"Our staff have been working steadily through the recovery of the aviation and travel sector - now we're ready, and excited, about our biggest day since the outbreak of the pandemic," she says.
"Throughout July we're expecting domestic travellers to number around 90 per cent of pre-Covid levels."
Airlines have responded by putting on more services, with 4000 domestic flights scheduled at Auckland Airport for the month.
Air New Zealand chief customer and sales officer Leanne Geraghty says it is their busiest July on record, with bookings up 52 per cent for the school holidays compared with last year.
"We have over half a million Kiwis preparing to take to the skies so the demand for domestic travel is absolutely huge. It's our busiest July break we've ever had over the school holiday period," says Leanne.
"People are travelling far and wide which is fantastic. We're seeing Kiwis wanting to get out and explore every part of the country. The busiest regions are likes of Queenstown and regional hubs such as Nelson, Napier and Tauranga."
Tauranga has 554 flights scheduled during the break, Napier has 568 and Nelson has 870.
The airline has 7500 domestic flights scheduled across the country and demand is widespread, she says.
"Some of our smaller ports like Hokitika and Kerikeri, they have fantastic increases in demand as well."
Bookings on flights to Hokitika were up 72 per cent, and bookings for flights to Kerikeri were up 97 per cent compared to July last year, says Leanne.
The airline will also care for more than 7000 children travelling unaccompanied during the two-week period, with its Unaccompanied Minors Squad which is up and running across 13 airports for the school holidays.
As for those heading overseas to escape the winter weather, Auckland Airport says 10,000 travellers are expected to fly to and from Rarotonga.
More on SunLive...