Wet wipes still an issue in Tauranga pipes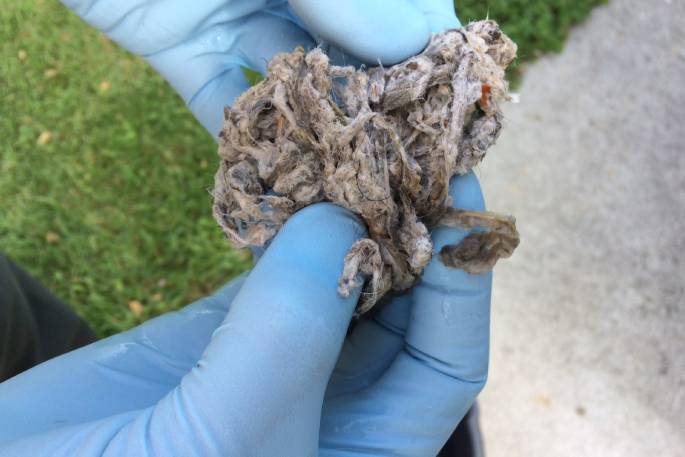 The wet wipe problem isn't flushing away in Tauranga with calls suggesting new single use plastic rules from the government do not go far enough.
In 2018, Tauranga City Council launched the 'Save our pipes from wipes campaign' - highlighting how an elephant-sized amount of wet wipes were clogging pipes in the city every week.
Tauranga's history of pipe-bursting issues has been referenced by the Green Party in their response to the Government's recently announced single use plastic regulations.
Items such as cotton buds, plastic cutlery and fruit labels are among the items set to be eradicated by 2025.
However, wet wipes which contain plastic, are not included.
"We wish the Government had heeded the strong public calls to phase out wet wipes containing plastic," says Green Party spokesperson for waste, Eugenie Sage.
"They cause troublesome fatbergs in wastewater pipes and contribute to sewage spills in rivers and harbours.
"In 2019, fatbergs were estimated to be costing communities across New Zealand at least $16 million per year in blockages.
"Tauranga City Council alone was dealing with two tonnes of wet wipes in their pipes each week."
Two tonnes is roughly the size of a small elephant, which was the basis for a previous council-led community awareness campaign, which has had a positive impact.
However, wet wipes remain an issue.
"We welcome the steps in the right direction the Government is taking on phasing out single use plastics," says Stephen Burton, director of City Waters at Tauranga City Council.
"We realise these things take time and know that the approach on wet wipes is still under consideration.
"Although we've seen a reduction in blockages in wastewater pipes, as a result of our wet wipe campaign, they continue to be a problem.
"Wet wipes need to be binned not flushed, as despite any claims on packaging, wipes don't dissolve under normal circumstances in the wastewater network."
Stephen says that TCC continues to work with WaterNZ on solutions for wet wipes.
This includes a flushability standard for Australia and NZ, which will help dictate what claims can be printed on wet wipe packaging.
"People may not be aware that most wet wipes consist mainly of plastic," Stephen explains.
"This means the best possible outcome for the environment is a move to sustainable alternatives, so wipes don't end up in pipes nor landfill."
The advice from TCC is to only flush the three Ps – pee, poo and paper.
Wet wipes should be disposed of in the bin, not the toilet, although minimising usage by having a reusable alternative, such as a face cloth, is desired.
More on SunLive...