Moves to halt RSV spread in BOP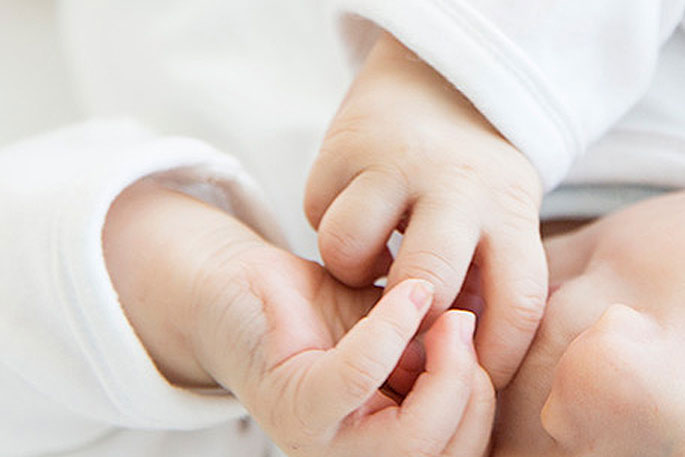 A virus known as RSV is sweeping though the Bay of Plenty, and hospitals are asking parents to keep children away in a bid to halt the infection.
On Monday, there were 48 children seen in the Rotorua Lakes Hospital Emergency Department, a significant number with respiratory syncytial virus, known as RSV.
There are at least 13 child patients in hospital receiving treatment for RSV, including two babies in ICU.
Rotorua Hospital chief operating officer Alan Wilson says in order to prevent the virus from spreading, it's necessary to implement visitor guidelines within ED, Children's Unit, SCBU and ICU.
"We need to try to limit overall visitor numbers and would strongly encourage children who are not patients to be kept at home."
Under the new guidelines, both parents or primary caregivers of a child patient can be present during the day, and just one parent or caregiver can stay overnight.
No other visitors, including siblings, are allowed.
Parents bringing sick children to hospital are asked to seek support at home for other family members where possible.
"We are doing this to ensure that illness is not spread from our sick children in hospital onto their siblings, whānau and broader community," says Alan.
It was reported this weekend that cases of RSV had "exploded" in the Lakes DHB area with an average of seven patients a day being admitted.
There are between 20-30 likely RSV presentations to ED daily.
Alan says reducing visitors will help slow the spread but also protect siblings from contracting the virus or spreading it to the community.
"We ask our community to remember we are doing this to help ensure tamariki in our hospital and at home are safe."
Medical Officer of Health at Toi Te Ora Public Health, Dr Jim Miller, also advises parents to practice good nutrition including breastfeeding to boost babies' immune systems and keep houses warm and dry.
"The national and regional alert level restrictions and other physical distancing measures, as well as good hygiene practices in relation to Covid-19 since last year seem to have had a flow-on effect in preventing other respiratory infections likely including RSV.
"We may be seeing an increase in RSV and other viral infections this year as people are once again interacting in closer proximity which leads to easier transmission."
Symptoms of the virus include cough, fever, runny nose and headache. The symptoms are much worse when the infection is severe, and can include a high fever, wheezing, severe cough and trouble breathing.
Any children in the community with symptoms should be kept at home and not mix with other children in public places.
Parents or caregivers staying in hospital with their child will also be required to take specific precautions as advised by the ward staff.
These are:
Patients must not leave their room unless advised by medical staff for investigation or treatment.
Parents should stay in the room with their children and use the call bell if their child needs attention.
If any parent, caregiver or any family member at home has cold or cough or flu like symptoms Lakes DHB would prefer they do not visit, but if you need to, as close family to a child in the unit, you must sanitise hands on arrival and wear a face mask while in the unit.
The infection is spread through touch as well as coughing/sneezing, so visitors are asked not to kiss or touch either children or whānau in RSV areas.
On leaving visitors should dispose of the face mask in the bin by the patient's room, and clean their hands using the sanitiser by the exit before leaving the unit.
"We thank all visitors to the hospital for helping us keep our whānau and community safe," says Alan.
For health advice call Healthline on 0800 611 116.
Tips on how you can help prevent the spread of RSV:
Avoid kissing your baby if you have cold symptoms
Don't let anyone smoke around your baby
Ask people to wash their hands before touching your baby
Keep sick children home from daycare, kindergarten or school
Practice regular hand-washing
Cough/sneeze into your elbow
Keep your distance from others when out in public
More on SunLive...