Victim called his carer about a "mad bastard"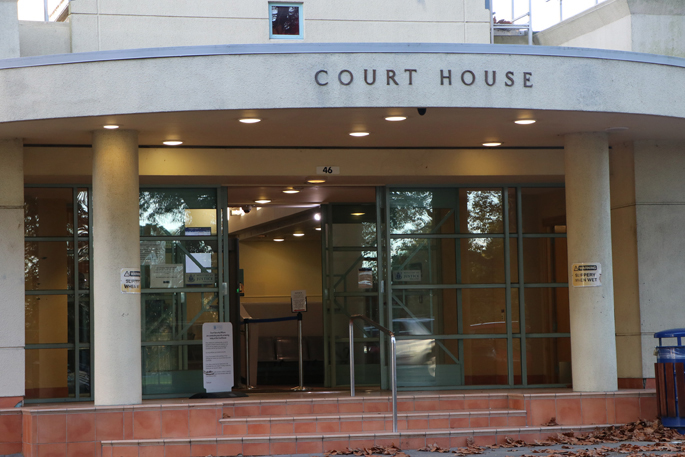 About a month before he was found in his Ōpōtiki home with injuries that would later claim his life, Brian Hilton phoned his carer, Alan Putt.
"You've got to come over. That mad bastard [name suppressed] is trying to get in."
Putt was giving evidence in the High Court at Tauranga on the second day of the murder trial of Harry Matchitt, 52, the man accused of murdering Hilton in 2016.
On July 8, Hilton, 77, was found with facial injuries, lying on the floor of his home, and he was taken to Tauranga Hospital. He died on July 13.
Police originally thought Hilton died after a fall at home but later received new information and reopened the investigation into his death.
In 2018, police arrested Harry Clements Matchitt and charged him with Hilton's murder.
The court heard on Tuesday that Putt knew the man Hilton referred to on the phone.
However, a ruling from trial judge Justice Kit Toogood prevents Stuff from revealing the man's name, or any other information that could identify him.
Under questioning from defence lawyer Caitlin Gentleman, Putt also told the jury of 10 men and two women, the police had asked him to look over Hilton's home.
He said he believed a blanket he found in the lounge belonged to the man Hilton had phoned about earlier.
Priscilla Crooks, who was Hilton's next door neighbour, also gave evidence on Tuesday.
She told the court she was at home on the evening of July 7, 2016, and heard some noises coming from outside, "sort of like banging, like someone was doing some renovation work".
She said the noises were coming from a different direction to Hilton's house, and they lasted about five minutes.
Crooks said that later on that night, about 8.20pm, she heard a second set of noises, this time coming from Hilton's house. She opened a window and poked her head outside to see what it could be.
She described these as "banging noises".
On the first day of the trial, Crown prosecutor Oliver Salt told jurors that Matchitt and Hilton knew each other and would sometimes socialise and consume alcohol at Hilton's address.
Salt described Hilton as a "frail man" who lived alone.
He said the Crown had security footage showing a man – whom the Crown says is Matchitt – entering and exiting Hilton's home that evening, and that the police had also found Matchitt's DNA on a beer bottle inside Hilton's home.
Salt also read out a comment he said Matchitt had made during a police interview in December 2018.
Salt said that during that interview, Matchitt appeared "emotionally distraught" and that was when he was told by one of the officers, "I don't know why you did this, Harry."
Salt said Matchitt replied: "I don't know why either. I probably did assault him. I can't remember clearly what happened. I probably went in there and pushed him over or kicked him. I'm not going to lie. It's taken this long. Just give me the charge and I'll face the charge."
Defence counsel Gentleman told jurors that Matchitt did not assault Hilton and did not cause the injuries that led to his death.
The trial is set to continue.
More on SunLive...