Heath Bridges a "very quirky" man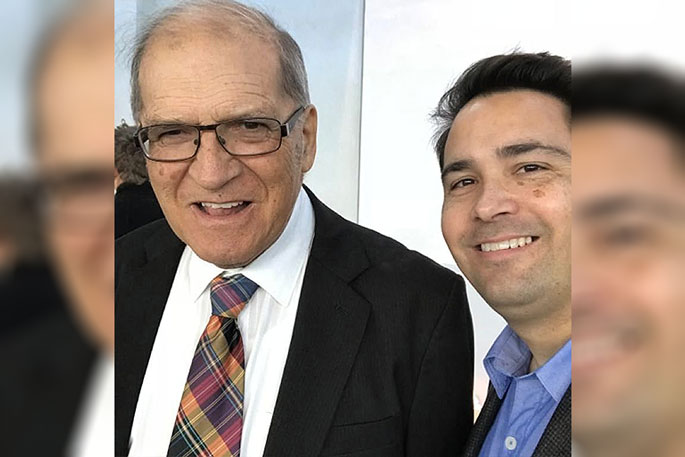 Tauranga MP Simon Bridges is paying tribute to his father, who passed away in the weekend.
Bridges announced his father's passing over the weekend by sharing the news on social media.
Heath Bridges passed away at Tauranga Hospital on Saturday at age 87.
Speaking to SunLive, Bridges says his dad grew up in Hamilton in a pretty tough situation, but he qualified as an accountant and became a Christian at a Billy Graham, the first big Tele-evangelist meeting.
"He felt led to become a Baptist Minister, which he did for the rest of his working life in Christchurch, Wellington and then West Auckland where I grew up," says Bridges.
Heath met Simon's mother, Ruth, at the Waihi Baptist Church where he was preaching. The pair have now been married 60 years.
"Dad was a real character, very quirky and unconventional.
"He loved people and had no sense of personal body space.
"I remember him always going up and talking to complete strangers and recall once him sitting down at the Copper kettle in Ngātea with Sir Edmund Hillary and Lady June while they were having lunch.
"I was very embarrassed but they didn't seem to mind," says Simon.
"Dad gave me great values, particularly of service and community. The family all miss him but are proud of the legacy of grandchildren and the values he has left behind."
Bridges says in their later years, his parents moved to Mt Maunganui, and Heath will be buried in Pyes Pā.
Heath leaves behind six children and 20 grandchildren.
Friends and family will gather at 11am on Saturday at Tauranga Central Baptist Church, on the corner of Cameron Rd and 13th Ave, to farewell Heath.
More on SunLive...