A cool week ahead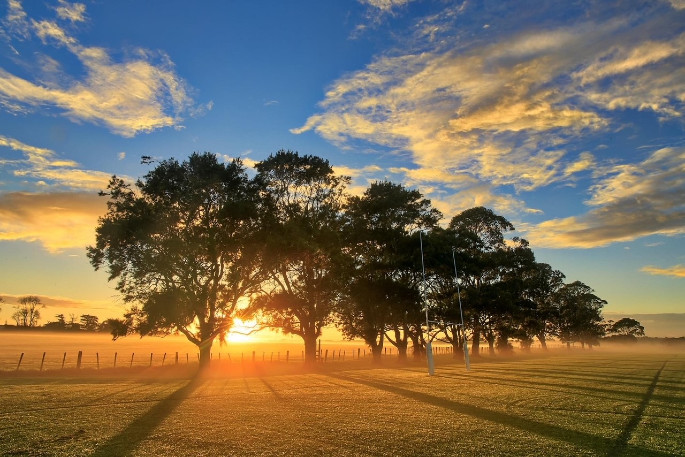 The MetService advises that a high pressure system over New Zealand will be moving away to the east during Monday.
This will allow a strengthening northerly flow to spread over the country ahead of a front approaching from the Tasman Sea, says a MetService spokesperson.
"The front should move slowly northwards over the South Island on Tuesday, then move more quickly over the remainder of the country on Wednesday, followed by a cooler southwesterly flow."

There is moderate confidence rainfall accumulations will reach warning criteria about Fiordland from late on Monday into Tuesday morning.
"On Tuesday, there is high confidence warnable amounts of rain will fall in Westland south of Otira and the headwaters of the Otago and Canterbury lakes and rivers.
"Also on Tuesday, there is low confidence a heavy rain warning will be required for Westland from Otira northwards, Buller, Nelson, northern Marlborough, Southland, and coastal parts of Clutha and Dunedin. Late on Tuesday into Wednesday, there is low confidence of heavy rain about Mount Taranaki."

In addition, the MetService advises that on Monday and Tuesday there is moderate confidence of severe north to northwest gales in exposed parts of Fiordland, Southland, Queenstown Lakes District and the Canterbury High Country.
"On Tuesday, there is moderate confidence of severe northerly gales in Wellington, and low confidence of gales from the northerly quarter in exposed parts of Buller, Nelson, Marlborough, the Canterbury coast and Plains and the remainder of Otago.

"Finally, snow is likely about inland parts of southern New Zealand on Tuesday and Wednesday. There remains uncertainly as to the snow level and how much snow will fall at this stage, but some high roads and high country farms could be affected."

More on SunLive...