Barkes Corner roundabout a "hell of a mess"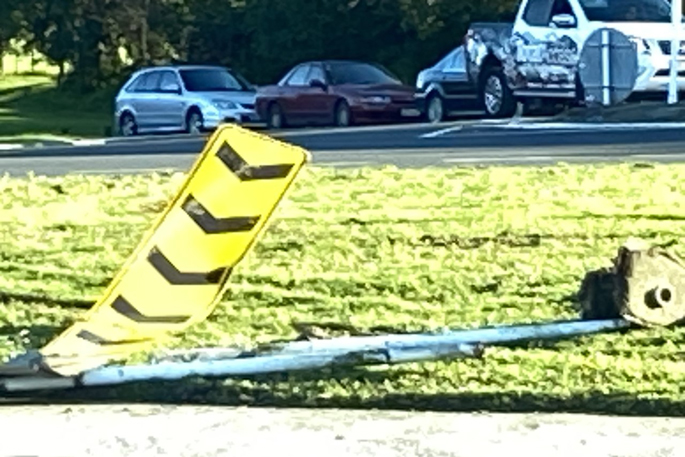 The Barkes Corner roundabout has had the grass torn up and signs damaged by a driver overnight.
A caller to the 0800 SunLive news hotline says a driver has smashed up all the signs and "made a hell of a mess" on the roundabout at the intersection of SH29A and Cameron Road.
He says something needs to be done about "idiots like this", who if they're not causing damage, are down back streets doing burnouts.
A reader who messaged the SunLive Faceboook pages says a guy decided to do a 360 on the Barkes Corner round about taking out all the signs and eventually being tackled by members of the public.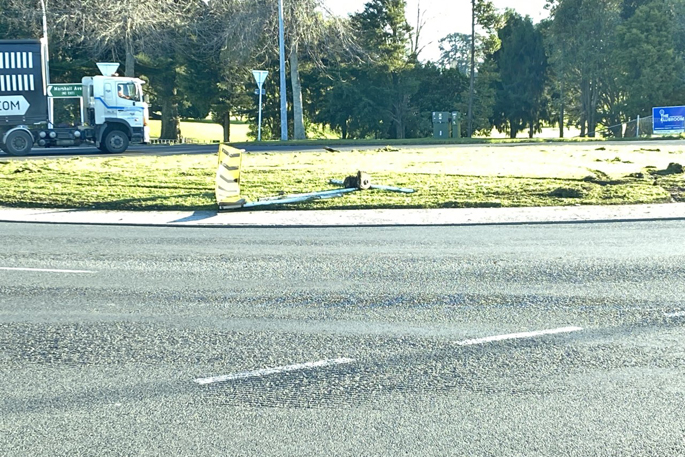 A police spokesperson says police were alerted to some concerning road behaviour around 8.20pm last night on SH29A, Greerton.
"The driver is reported to have crashed into road signs and into the roundabout and a male was taken into custody."
No charges have been laid, they say.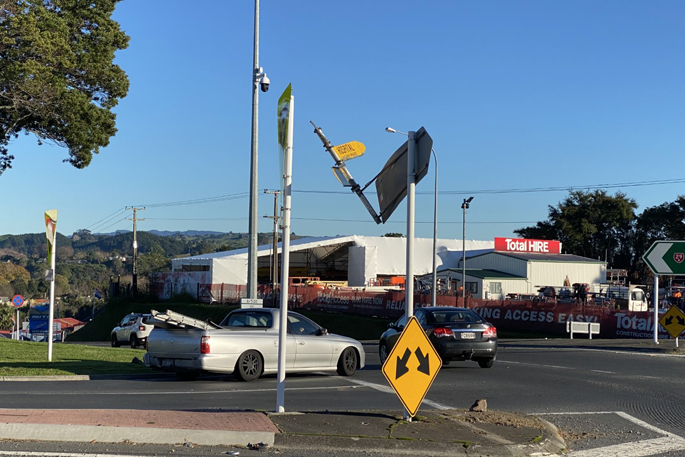 More on SunLive...