Helicopter's 21 years of life-saving service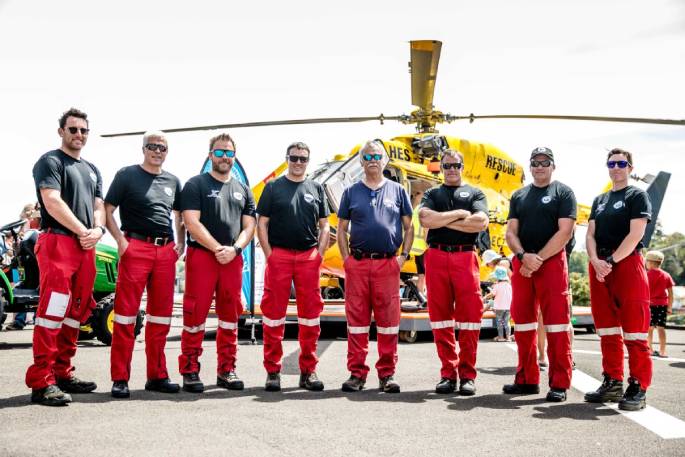 It may have changed brand names more than once, but the familiar sound of the TECT Rescue Helicopter flying overhead never changes.
On July 2, it will be 21 years since the helicopter was established as an air medical and lifesaving rescue provider.
"It was an ideal location to establish the service on the Eastern coastline," says founding pilot and base manager Liam Brettkelly.
"A region with a fast-growing population, a growing network of roads, the Kaimai Ranges, commercial fishing boats, farming and recreational areas, and off-shore islands – justified the need for a rescue helicopter."
Established in the year 2000, the fledgling rescue helicopter with then-sponsor Tranz Rail displayed on its fresh livery, was tasked on its first life-saving flight five days after inception.
The distress call was for a two-year-old, who had wandered away from a larger group.
Heavy rain during the previous few days had drained into a septic tank, partly filling it.
The toddler managed to squeeze under a fenced-off area, falling into the tank. Within minutes he was found face down, unconscious in the water.
Toddler, Lathan, would not be alive today without a rapid life-saving air rescue.
"That day cemented our reason for being," says Liam, also a father of very young sons at the time.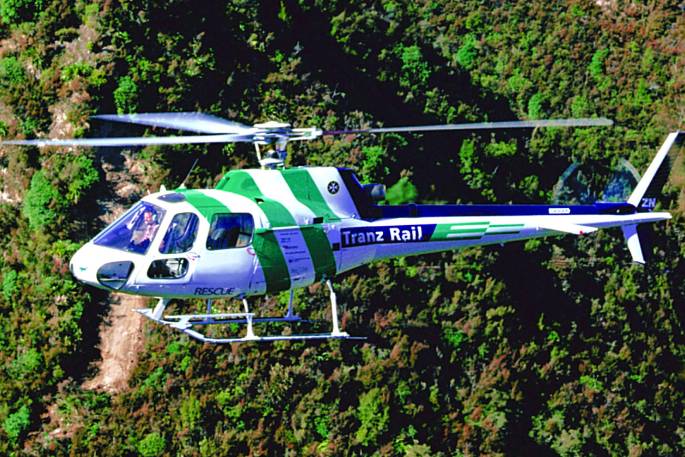 The helicopter with its original Tranz Rail decal in 2000.
From its humble beginnings two decades ago, when the decision was made to establish a rescue helicopter service in the eastern Bay of Plenty region, the TECT Rescue Helicopter has steadily expanded, with ongoing changes and improvements to the service.
Today, callouts to mass-casualties, road side and off-road incidents, marine mayday calls, and bush and mountain search and rescue missions, mean crew of the TECT Rescue Helicopter, respond to approximately 40 missions a month.
That is a significant rise in demand from its earliest beginnings of one mission almost every four days.
Maintaining strong relationships with businesses, organisations and community groups throughout has also been pivotal in sustaining an essential service that faces ongoing challenges in the ever-changing air medical and rescue environment.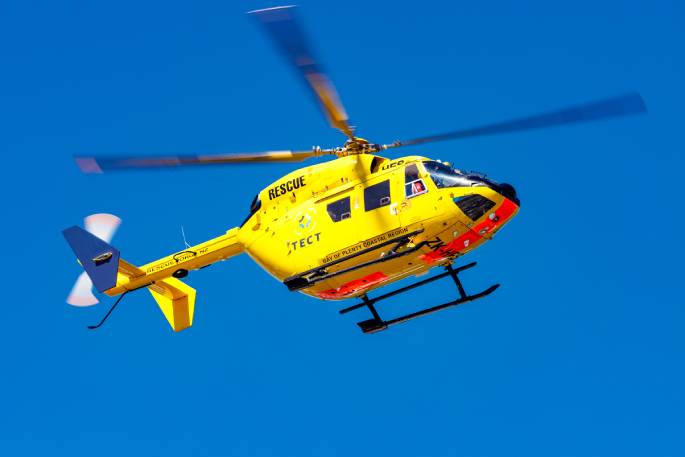 The current TECT Rescue Helicopter.
Rising demand for the rescue helicopter's life-saving service shows no signs of lessening as is evidenced by its substantial increase in mission numbers, including the full support coverage it gives to the wider Coastal Bay of Plenty.
Logging a record-breaking total of 448 life-saving missions in 2020 alone, the TECT Rescue Helicopter has touched the lives of more than 3300 patients since its inception in 2000.
What began with a solo pilot two decades ago, has now grown to a team of around 13, consisting of pilots, crew and Intensive Care Paramedics.
The addition of the latter has enabled life-transforming medical treatment outcomes and dramatically reduced response times.
More on SunLive...