Major marine conference heading to Tauranga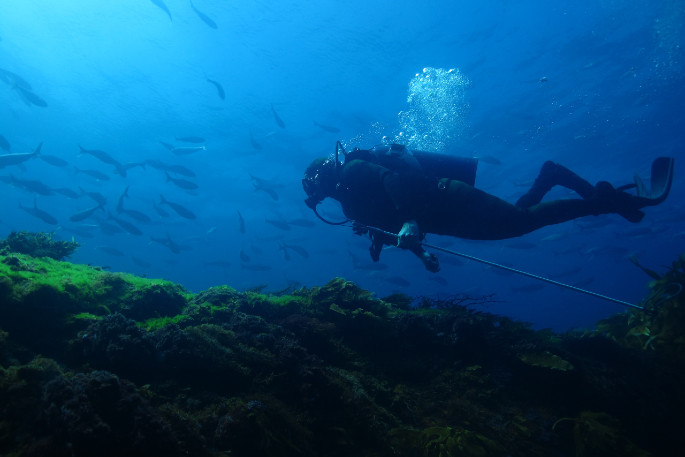 Tauranga is set to host the New Zealand Marine Sciences Society Conference for the first time in more than 40 years.
Hundreds of scientists from around the country will come together next month to discuss a broad range of topics, from climate change to aqua culture.
The conference will begin on July 5 at Waikato University's campus in Tauranga city centre, under the theme Titiro whakamuri, kokiri whakamua - looking back to move forward.
Bay of Plenty Regional Council chair in coastal science, Chris Battershill, says hosting the event is huge bonus for the city and the wider region – particularly in the lead up to the tenth anniversary of the sinking of the Rena close to Motiti Island in 2011.
"It's a one-stop-shop to really understand where things are at and there is a massive representation of science research outcomes in the Bay as well," says Chris.
"The fact that there's 16 iwi represented, with most coming from Tauranga Moana, is testament to the very strong interest that iwi and other stakeholders have in the marine domain, and of course there's a lot of novel things happening in this area.
"There was of course a lot of tension in the days of the Rena, as well as with restoration programmes going on both in the estuary and the offshore islands.
"The area has become quite notable to its marine science activity and I think we're close to having one of the largest marine science research groups in the country for a university."
University of Waikato marine ecologist Phil Ross believes the event is an opportunity to showcase the growth of the marine science group here in Tauranga.
He says the theme of the conference was arrived at quickly because of close collaboration with iwi.
"I think it's putting us on the map," says Phil.
"We wanted to bring in speakers who could really demonstrate examples of good partnerships and good working examples of matauranga and Western science working side by side, to really bring to life this knowledge of the past in research going forward.
"There is a shift in memory as time goes on, and it's only when you draw on the cultural histories of what things should be like that you can start to inform what restoration should target.
"We need to get better at harnessing that knowledge and working with the holders of that knowledge to address problems and answer the question of what we're trying to restore."
More on SunLive...