Road users urged to make themselves seen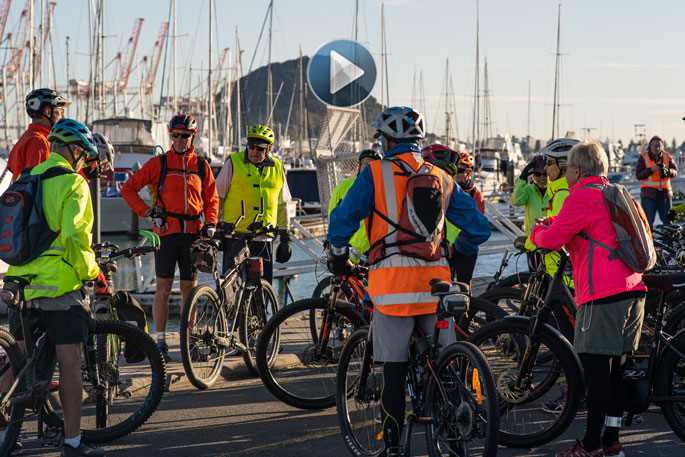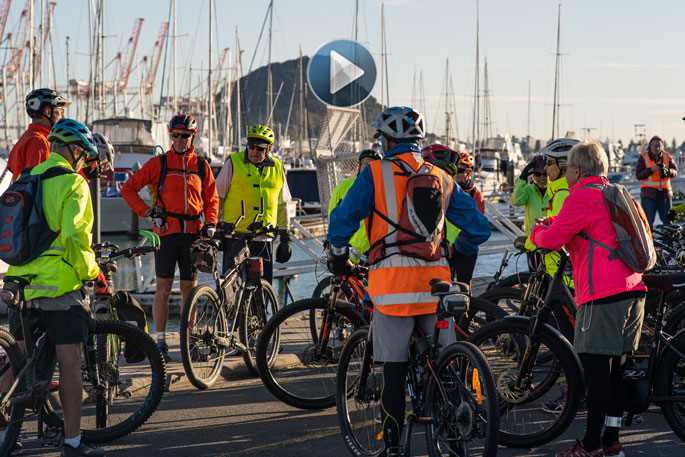 Click the image above to watch the video
Be Bright, Be Safe, Be Seen
Travel Safe are reminding Tauranga and Western Bay of Plenty road and path users to be bright, be safe and be seen this winter. Whether you're on two wheels or two legs, commuting to work or school, riding a scooter or getting in that early jog, the message is the same.
Everyone is encouraged to wear high visibility-clothing and reflective gear if they are out and about on roads and paths between dusk and dawn and during any time of low light or poor visibility. Being visible on the road becomes especially important as we come into the winter months with shorter days as well as more rain and fog.
Senior Sergeant Wayne Hunter says that, in addition to wearing high-visibility clothing like reflective jackets and vests, people on bikes must ensure their front light, rear light and rear red reflector are all working correctly and are clean.
"Wearing bright, reflective and high-visibility clothing and using front and rear bike lights, are simple ways for cyclists to improve their visibility," says Senior Sergeant Hunter.
When cycling at night or in poor visibility, cycles must have one or more steady or flashing rear-facing red lights that can be seen from 200m, one or two white or yellow headlights that can be seen at night from a distance of 200m (only one of these may flash), and pedal retro-reflectors on the forward and rearward facing surfaces of each pedal. If the cycle does not have these, the cyclist must be wearing reflective material.
Take care with very bright lights; angle them slightly down to avoid dazzling anyone, and remember; lights and reflectors only work if they can be seen clearly – so don't cover them with bags or jackets.
Being bright, safe and seen is important everywhere, not just in town, so at this time of year it's important to remind those on rural roads and roads with no streetlights to take care too. Using high-visibility clothing and even the torch on your phone could make all the difference.
Tauranga City Council network safety and sustainability manager Anna Somerville says cyclists, walkers and scooter riders are among the most vulnerable road users and whether commuting, for fun, or for fitness - visibility is key to a safe journey.
"Active travel is a great way to get around our city and we really encourage it. At this time of year it's important to remind those on bikes, walking and running, or even riding scooters or skateboards to ensure they can be seen by other path or road users, especially during times of low light and poor visibility," says Anna.
Be Bright, Be Safe, Be Seen is part of the regional Road to Zero road safety programme and it's run by Travel Safe and supported by Toi Te Ora Public Health, Sport Bay of Plenty, local businesses, workplaces and schools.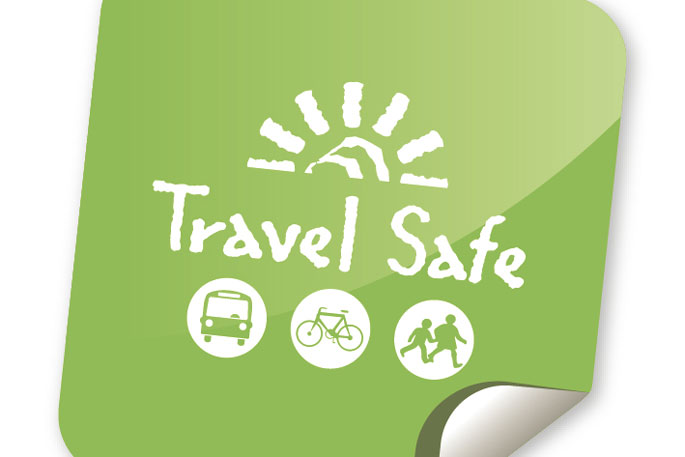 More on SunLive...