End date in sight for Tauranga CBD free parking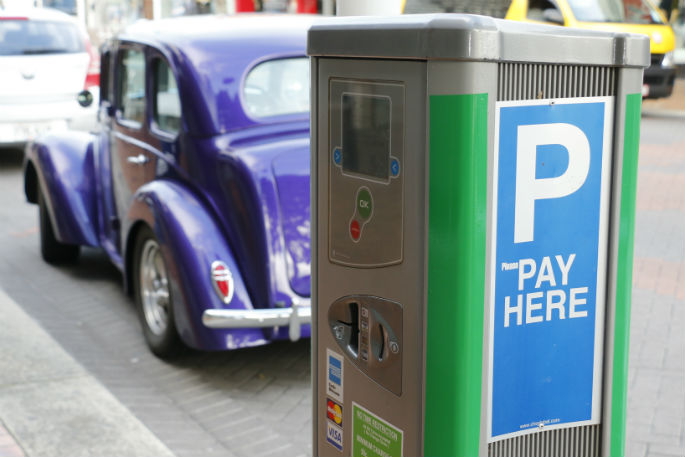 The two-hour free parking system across Tauranga's CBD will continue until early next year when a new citywide parking system is expected to come into force.
Commissioners have approved the recommendation at a council meeting this week with a lack of evidence as to whether the trial had a beneficial update on spend in the city centre.
The trial was adopted last August in response to the Covid-19 lockdown. The aim was to give the Tauranga CBD an economic boost by increasing retail viability in comparison to non-CBD retail centres, which have free parking structures in place.
The report from Tauranga City Council shows analysis of spend in the city, after the implementation of the free-parking trial, has been conducted and no marked lift has been seen.
However, with a citywide parking strategy due to be put forward by August, council recommend keeping the current free-parking structure in place until February 2022, when the new parking strategy will be implemented.
That recommendation has been approved by the commissioners.
The report to commissioners did note that Council are foregoing around $100,000 to $120,000 a month in revenue as a result of the free parking trial.
However, with another change in parking regulations on the horizon early next year, continuing the current system is the preferred option to avoid confusion.
Speaking at the meeting, commission chair Anne Tolley notes a potential need to make notice of the free parking system clearer for out of town users of the CBD, who may be unaware.
Commissioner Stephen Selwood highlights concerns from some business owners that the current system is not being rigorously enforced.
He also points out the financial opportunities council is relinquishing by not charging for on-street parking in the CBD.
"It would be really important that we communicate this to the business community because the council has indeed foregone a significant amount of revenue as a result of this decision and will continue to do so," he says.
"I don't know if the retail community necessarily understand that that has been done."
Tauranga City Council general manager of infrastructure Nic Johansson, who presented the report, says additional laps of the License Plate Recognition vehicle could be utilised to help enforcement and took on board the other suggestions.
More on SunLive...