Covid-19: Genomic sequencing result expected today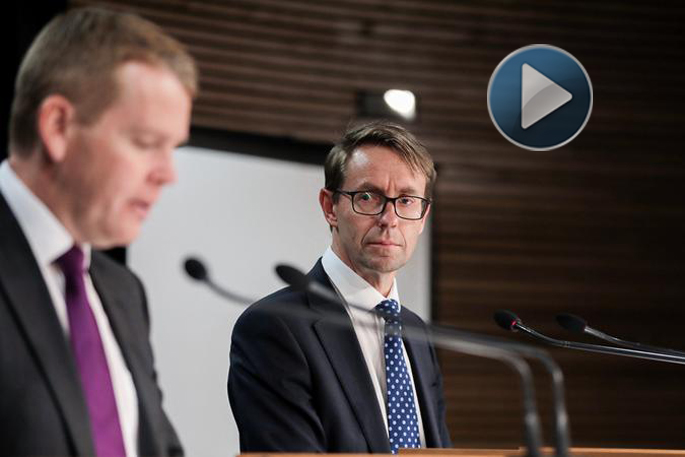 Director-General of Health Dr Ashley Bloomfield says genomic sequencing to identify the variant of Covid-19 a Sydney traveller who visited Wellington last weekend is infected with is expected later today.
He confirms that epidemiological testing has linked the case to the current Bondi cluster in New South Wales, which he says is "reassuring" as it confirms the pattern of transmission.
"The whole genome sequencing will of course further provide evidence of that," says Bloomfield.
"We are confident of and expecting that later today and of course that will give us a picture around the variant."
At 6pm yesterday Wellington went to alert level 2 after a traveller from Australia with Covid-19 visited numerous locations around the city over the weekend. The rest of New Zealand remains at level 1.
Bloomfield states that 420 close contacts have so far been identified either via Healthline, testing, or as a passenger on the same plane as the positive case.
He also reminds New Zealanders to "scan, scan, scan" using the Covid-19 QR code.
Bloomfield also confirms there have been no positive Covid-19 cases identified in managed isolation facilities today, after Covid-19 Response Minister Chris Hipkins stated that is also the case in the community.
Hipkins says there has been a massive increase in those seeking Covid-19 tests across the nation, not just the capital.
Around 7000 tests were processed yesterday with over 2100 of those in Wellington. That is five times the amount of the previous day.
Healthline also handled their fourth-biggest day in their history yesterday, says Hipkins.
Further high demand is expected today, says Hipkins.
"High demand is a good thing," he says, suggesting 1000s more are likely to be tested in Wellington today and also telling those who require a test to isolate today if they cannot get one.
Hipkins also confirms that the partner of the positive case who visited Wellington is currently asymptomatic and has returned a negative Covid-19 test.
The person tested positive after returning to Australia and the Ministry of Health says they caught the virus in Australia before their trip.
Last night the ministry confirmed two of the visitor's close contacts from Tauranga tested negative for the virus.
This means all four close contacts of the visitor identified on Tuesday evening have now returned initial negative tests, this includes two contacts in Palmerston North.
The Bay of Plenty District Health Board has set-up an additional community-based testing centre at Turstpower Baypark Stadium today.
The testing centre is open from 9am to 5pm, today and tomorrow.
BOPDHB Covid-19 incident controller Trevor Richardson says the Baypark testing centre is for Covid-19 tests only, people won't be assessed by a doctor onsite.
"No booking is required but there is likely to be a wait."
More on SunLive...