Auditor-General backs NZ port strategy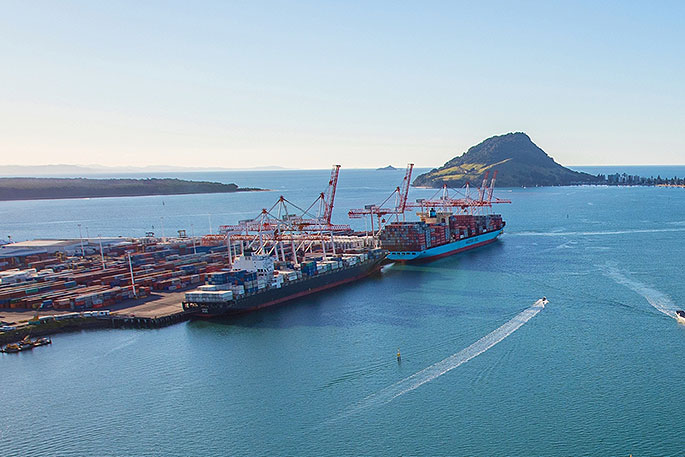 The Auditor-General is throwing support behind a comprehensive supply chain strategy that could help ports make smarter investments.
The Office of the Auditor-General's report on port companies was tabled in Parliament today, and while it did not make any recommendations it observed that competition was driving investment decisions, which was not necessarily best for some of the smaller ports.
New Zealand's 12 port companies were required by the Port Companies Act to operate as a successful business, however the act does not define what success is.
"For some port companies, success depends on their ability to maximise returns for their shareholders. For others, their shareholders expect them to have a range of objectives instead of just maximising returns," the Auditor-General's report says in the audit covering the 2019/20 fiscal year.
OAG sector manager and report author Hugh Jory says all the port companies were profitable in the latest audit, however competition between them meant they might not be performing as well as they could.
In the last five years, port companies invested about $2 billion in their assets, mostly to accommodate the increasing size of visiting ships.
"This is a trend that has gone on for many years," the report says, noting the number of container ships carrying between 4000 and 6000 containers had increased to 62 per cent, from 34 per cent in 2014, while ships carrying smaller numbers of containers had significantly declined.
"It is not feasible for every port to cater for the larger ships that transport the country's imports and exports. Although not every port company is planning to do this, several are," the report says.
Jory says the Lyttelton Port Company wrote down the value of its assets by $290 million because the expected growth in volumes did not occur. Although some of the assets built by the port company were expected to provide wider community benefits, they would not provide the desired financial return.
Jory says there was considerable risk in making large capital investments, which could be mitigated with robust and realistic business cases, something which should be required.
He says the Auditor-General supported the Ministry of Transport plan to prepare a supply chain strategy for New Zealand, which was expected to get under way in the second half of the year and complete within the 12 to 18 months.
"It will allow New Zealand to determine where the pinch points are and develop responses, which should benefit all of us, in terms of making sure that freight is transported more efficiently through the country, and where growth is happening it is being matched by investment," he says, adding the report will look at all modes of freight transport, and not just the role of port companies.
More on SunLive...