Cold again tonight but it warms up for the weekend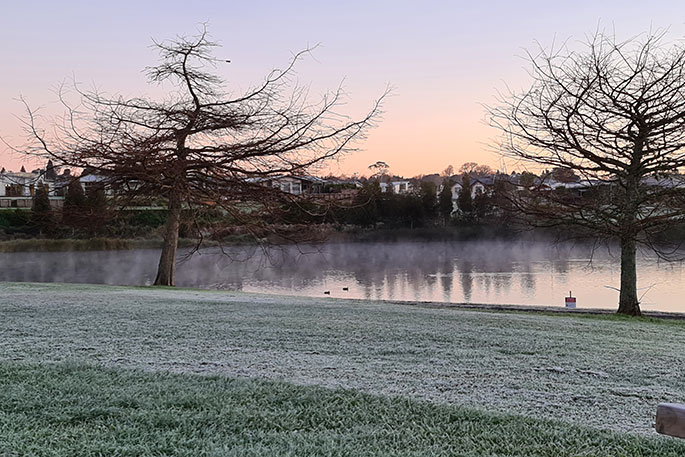 New Zealand has one last cold night tonight before a warmer airflow kicks in and lifts overnight temperatures several degrees above average for some regions heading into the weekend.
A southerly change faded out yesterday bringing the frost risk this morning as far north as Auckland - and potentially again tonight, according to WeatherWatch.
Tonight is a repeat performance for the North Island in particular, with overnight lows in the low single digits for many and sub-zero across parts of Waikato.
Today's high in Tauranga will be 13 degrees with a low of 6c, it will be mostly sunny.
But warmer weather is coming, as high pressure departs and a cold front moves in - the combination will see north westerly winds move up the country bringing more cloud and extra warmth, says WeatherWatch.
Overnight lows by Friday night will be 4 to 8 degrees above normal in the areas below shaded in red.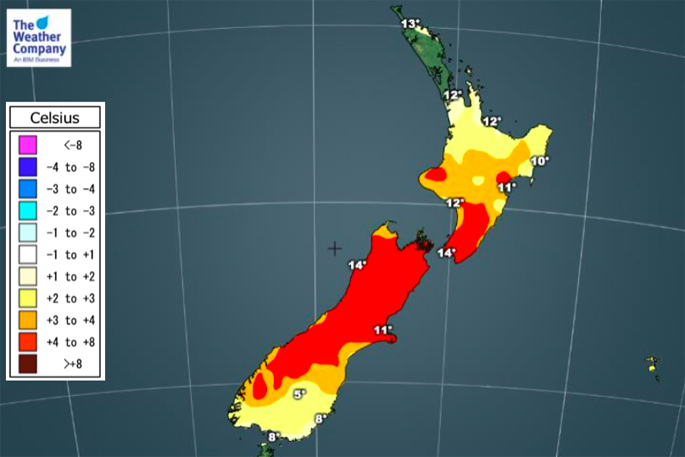 Image: WeatherWatch.co.nz
It's not just overnight lows that will lift, daytime highs will too. Tauranga has a high of 16c and low of 14c on Saturday and Sunday a high of 17c and low of 13 is forecast.
"But in winter, nothing lasts for long - with the next cold change scheduled for early next week," says WeatherWatch.
More on SunLive...