Celebrate Matariki in Tauranga Moana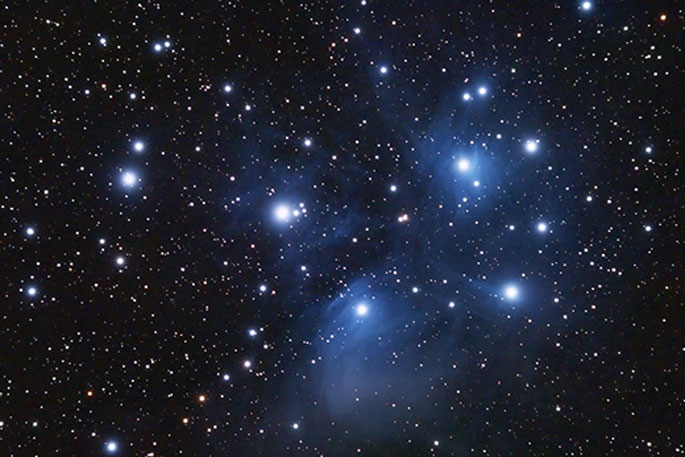 Matariki Tauranga Moana celebrations are in full swing this June with a great programme of events to welcome the Māori New Year.
Matariki is a special time in the Māori calendar. This year we celebrate 'Matariki Mārama Nui' – sharing stories of Tauranga Moana from 7 Piripi (June) – 11 Hōngongoi (July).
Residents and visitors are being spoilt for choice with more than 40 events across Tauranga Moana.
Strategic Māori Engagement manager at Tauranga City Council Carlo Ellis says the beauty of Matariki is that it is a kaupapa Māori shared with the community.
"Tangata whenua set the focus each year and lead the cultural teachings, while a range of community initiatives bring their own events alive to form a calendar of activities with something for everyone," says Carlo.
"Whether you are interested in culture, astronomy, story-telling, arts, social activities or all of the above, it's a real invitation to celebrate Tauranga Moana.
"Tauranga City Council is proud to support this collaborative initiative for another year," he says.
Matariki will end with a panel discussion on July 10 at The Tauranga Art Gallery about Te Iwa o Matariki (the nine stars of Matariki).
The panel will discuss their personal connections with the constellation and its importance on their thinking.
Panel members include Tawhai Rickard (Ngāti Uepohatu, Ngāti Porou) who concurrently presents The Misadventures of Te Kuri at the gallery.
In between this, there will be a number of exhibitions, live demonstrations, workshops and family-friendly events for all to enjoy.
Attendees are able to take part in a workshop learning basic calligraphy for whakatauki (proverbs), make a bamboo kōauau (flute) or have a go at Mau rakau - basic Māori weaponry.
Head along to Fergusson Park to fly your kite high or watch the professionals at play.
Go on a two-day cultural training course or embark on a mission - Kohi Kāri (collecting cards) - each library has a different set.
Events and workshops coming up 17 – 23 Piripi (June):
Matariki Cinematic Showcase – head out to the Village Cinema at The Historic Village to celebrate local Māori film makers. Every Thursday during Matariki there will be a showcase of short films, films and music videos - The Incubator Creative Hub.
Muka Pito Ties Workshop – learn how to harvest harakeke (flax) correctly. Extract the muka (flax fibre) and create muka pito ties - The Incubator Creative Hub.
Raw Form Hip-hop Workshops – these workshops are for young people aged 10 – 24 looking to engage in a creative outlet / form of personal expression through hip-hop culture - The Incubator Creative Hub.
Puppets with Pani – come along and make your own puppets to create your own stories, or recreate a treasured Māori story – Tauranga City Libraries.
Matariki Mātauranga Māori and Modern Science – come and listen to special guest presenter, Thomas (Tame) Malcolm an award winning environmental scientist who combines indigenous practices and western science for the protection of native species and bush – See Cafe Scientifique for more information.
Gate Pā School – Pukehinahina entrance blessing – two pou (poles) carved by local artist Whare Thompson will adorn the entrance. These will be blessed at dawn on Tuesday, 22 June. All welcome – www.mymatariki.co.nz.
Iti Pounamu with Aroha – in these fun pre-school sessions Aroha will lead songs and stories about this special time of year – Tauranga City Libraries.
Ngā Whetū o Matariki – Digital Canvas – come and hear the stories of the stars of Matariki. Learn how to find them in the night sky and create a piece of techie art to take home – Tauranga City Libraries.
Brush Lettering Whakatauki Workshop – bring a whakatauki with you. Learn the basics of calligraphy to write your whakatauki. All materials will be supplied – The Incubator Creative Hub.
Kōrero mai – Mātauranga Matariki – come along and hear the stories, learn the history, and speak the names of ngā whetū o Matariki (the stars of Matariki) through our Mātauranga Matariki te reo Māori introductory pronunciation workshop - Tauranga City Libraries.
Take part and discover the significance of Matariki with whānau and friends. All event details and booking information is available at www.mymatariki.co.nz.
The Matariki Tauranga Moana 2021 programme of events is proudly brought to you and supported by Department of Conservation, the Incubator Creative Hub, The Tauranga Art Gallery, Tauranga City Council, Tauranga City Libraries and Te Puna i Rangiriri Trust.
More on SunLive...