Tauranga City aiming for huge cup upset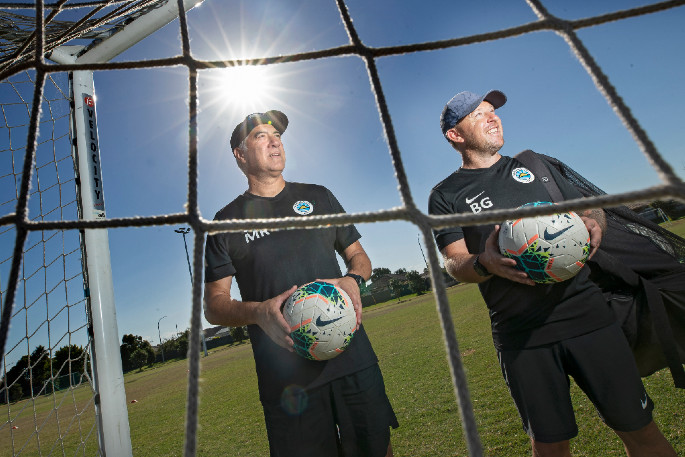 Tauranga City could not have asked for a tougher draw in the third round of the Chatham Cup.
They face Auckland City, who currently lead the NRFL Northern League and have a host of top footballing talents in their squad.
Tauranga City director of football Barry Gardiner admits to having mixed emotions upon discovering his boys had drawn an away day at Kiwitea Street, following a 2-1 win over West Auckland in the last round.
However, he is now excited to pit his wits against the top team in the northern region.
"My first initial thought was that it would have been nice to maybe get them in a later round," says Barry.
"But after reflection, it will be a good experience for our players. Certainly for our younger players, but also for our older players who have maybe not played against a team at that level."
One of the only disappointments is that Tauranga are not welcoming the 2014 FIFA Club World Cup bronze medalists to Links Avenue - something Auckland City's head coach Jose Figueira is happy about.
"We're delighted to be drawn at home again," he says.
"Having played and coached against Tauranga City away, it is always a tough challenge to manage, so we look forward to hosting them at Kiwitea Street.
"We will not be taking them lightly."
Auckland City thumped Tauranga's league rivals Ellerslie 7-0 in the last round, highlighting their obvious threat. Although, if more clinical, Tauranga's 3-1 win against the same opposition last weekend could have been a comparative drubbing.
Considering Ngaruawahia United, who play two levels below Tauranga, pulled off a stunning upset against Auckland City's league rivals West Coast Rangers, there is reason for optimism.
The presence of All Whites international Cameron Howieson, goal-machine Angus Kilkolly and Vanuatu international captain Brian Kaltak in the Auckland set-up lends itself to pragmatism from Gardiner.
But he hopes his players enjoy the experience and take something out of it, regardless of the result.
"There is good value in the experience they will get," he says. "It won't be an easy task, but we are certainly excited."
A massive cup upset would be the icing on the cake.
More on SunLive...