What's on Today?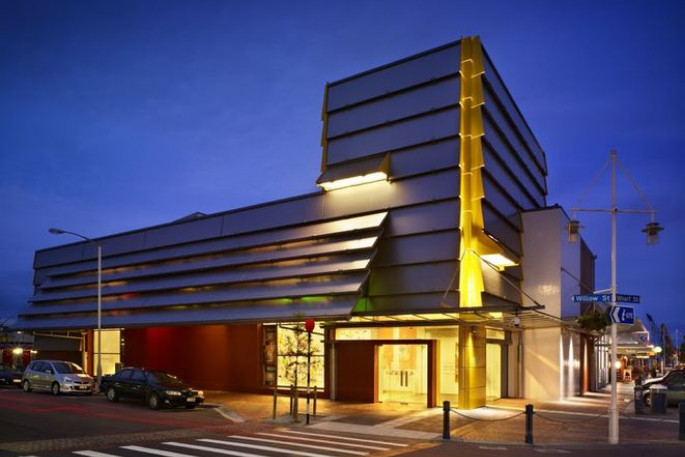 Good morning and welcome to Saturday. Ko te ra tenei i hanga e te Ariki. Ka koa tatou, ka koa hoki ki reira.
MetService is forecasting rain, heavy at times. Northeasterlies, fresh from afternoon. A severe weather watch for heavy rain is in force.
It's a three-layer of clothing day with an expected high of 16 degrees, and an overnight low of 13 degrees. Low tide is at 7.35am and high tide at 1.50pm. Sunset is at 5.04pm.
What's on today?
The Elms | Te Papa Tauranga in Mission St is open from 10am - 4pm. Come and view the Mission House and gardens. For more information click here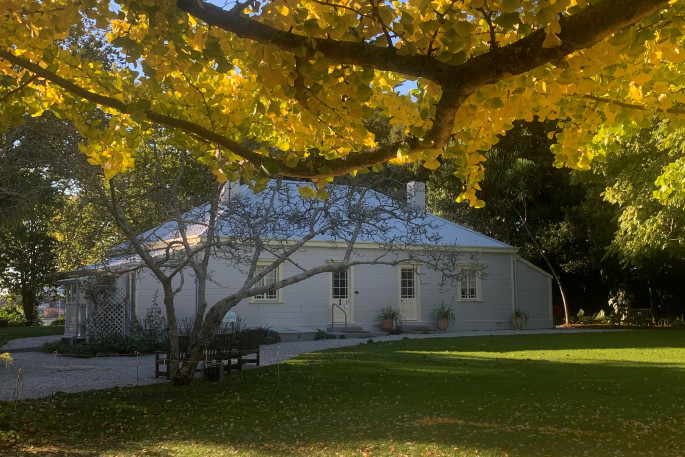 The Elms | Te Papa Tauranga. Photo: Rosalie Liddle Crawford.
Take a walk through Tauranga Art Gallery and view the many exhibitions on display there this week. The gallery, in Willow St, is open from 10am - 4pm.
Love public art? CITY ART WALK TAURANGA app is a free to download walking tour of 20 public artworks in Tauranga's city centre. For more information click here
Enjoy workshops at ReMaker, with the community of makers, located at Our Place in Willow St. Click here for more information.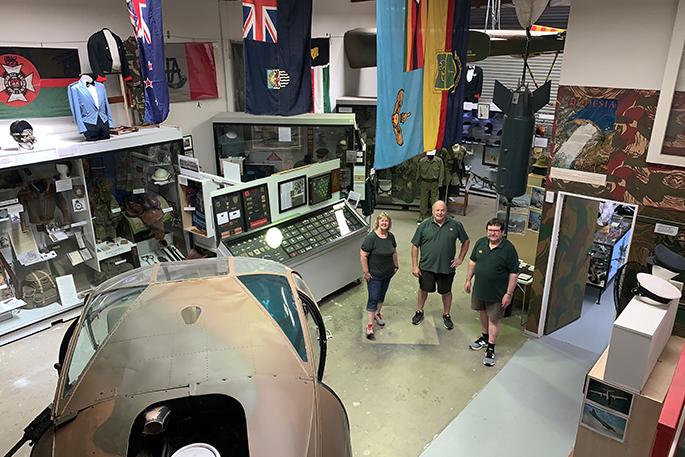 Diana Bomford, Tony Fraser and Hugh Bomford at the Lion and Tusk Museum at Mount Maunganui. Photo: Daniel Hines.
Have you been to the Lion and Tusk Museum yet? It's open today from 10am - 3pm at Unit 4, 14 Portside Dr, Mount Maunganui. Come and see a massive display of Rhodesian military history records and exhibits of uniforms, medals and equipment. Opening hours are 10am – 3pm Thursday to Sunday. For more information click here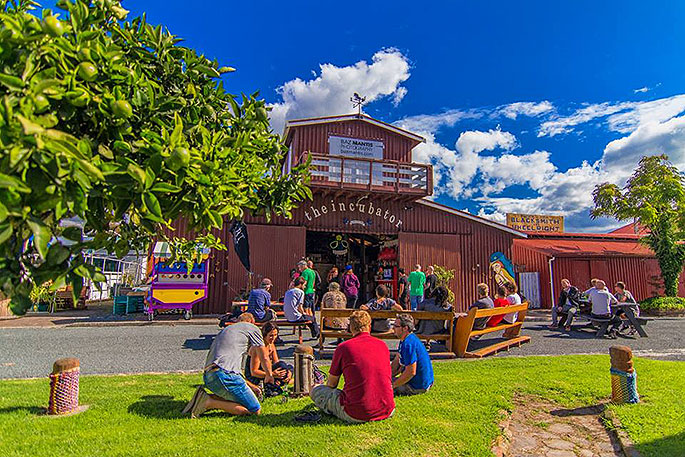 The Incubator. Photo: Supplied.
At The Incubator Creative Hub at Tauranga Historic Village, there are many exhibitions, workshops and events happening daily. For more information click here. Exhibition hours are 10am – 2.30pm.
What else is on today?
Tennis Gate Pa
Wednesday club Night 6pm - 7.30pm newbies welcome - $10.00 to play plus get dinner. Relaxed, fun & good night out.
---
A Course in Miracles
A powerful transformational teaching to find inner peace. Stuck in past grievances and resentments? Get over it! Free Internet forgiveness workshop. https://jenniferhadley.com/how-get-over-it Txt 210 274 2502.
---
Bay Singles Social Group
Join a bunch of over 50s young singles. Weekend dinners, pot-lucks, occasional outings. Have a go! Ph Delia 027 284 8762, Andrea 021 133 0313
---
Beethoven & Brass
BOP Symphonia presents Beethoven & Brass. Sat 19 June, Holy Trinity Church, 4.00pm. Tickets $10. Door Sales available.
---
Bethlehem Pottery Kids Classes
Kids love playing with mud? Sign them up to Kids Pottery Classes, various projectsMax 8 Kids, FIFS, for more info Contact Juliet 021 271 1433 BPC.kidsclasses@gmail.com
---
Car Boot Sale
Tauranga Racecourse 1383 Cameron Road. Contact: 577 1116 or 027 414 6040. Single site $5.00 double $10.00. Setup time: 7:00am o nwards rain or shine
---
Dragon Boating
Every Saturday 8.30am at Sulphur Pt. Come & enjoy some fun & fitness on the water. Ages 12+ Contact: Brooke 0220782308
---
Greerton Hall Market
2nd & last Sat of month, 8am-12pm. Stalls inside/outside. Discounts for charity groups. Refreshments at kitchen. Ph/txt for site Tricia 027 908 2952, www facebook.com/greertonhallmarket
---
Historic Village Wellbeing Market
Tauranga's free monthly Wellbeing Market with fantastic stalls, qualified natural health practitioners, on-site treatments, mind body spirit marketplace. Free entry
---
Justice of the Peace
10am-12pm The Crossing Shopping Mall
---
Katikati Tramping Club
Aongatete Long Loop, Easy 3.5 hours, Phone Graeme 07 549 3186
---
LOL Laughter Wellness
Learn to release your happy hormones & give yourself a boost. Make laughter a choice, not consequence. Arataki Community Ctr, 11-11:45am. Trish 022 036 6768 lollaughterwellness@gmail.com. Koha
---
Matt Joe Gow @TheJamFactory
NZ born americana backcountry troubadour. Part of his final New Zealand tour before heading back across the Tasman. 7pm, Historic Village, 17th Ave. Book @ www.theincubator.co.nz. Ph 07 571 3232.
---
Otumoetai Tennis Club
Adult tennis. Start 1:30pm. Bellevue Park Windsor Rd (adjacent to swimming pool). New players & visitors welcome. Ph Victor 027 577 1818 a/hrs.
---
Papamos Friendly Group (55-65s)
Want to join a small group for social get togethers? This is not a singles only nor a dating group. Anyone interested please text 0274034130
---
Play Petanque
Join us for serious fun, Sat 1-4pm, Tues 1-4pm & Thurs 11am. Equipment supplied, 45 Kawaka St, Mt. Ph 022 070 8200
---
St Stephens Jigsaw Library
Every Saturday 10am-12pm500 puzzles availableHire: 1000p for $1, 500p for 50c Large pieces available. Choose from childrens, Landscape, animals, Collections. See you at Highmore Terrace, Brookfield
---
Taoist Tai Chi Arts
Cultivating Balance, New beginning classes, Mon - Sat, Tauranga, Te Puke, Papamoa, Mt Maunganui, Katikati.www.taoisttaichi.org for schedule & times or Margie Ph 02 150 0320
---
Tauranga Amateur Variety Concert
Light classical/jazz. 2-3:30pm Sat 26th, Holy Trinity Events Centre (cnr Devonport & 3rd ave). Entry $10, must be over 5yrs.
---
Tauranga Fuchsia Group
Last Sat each month at Art & Craft Centre, Elizabeth St West, 1pm. Learn how to care for fuchsias. Ph Pat 579 1655 or Noeleen 578 4643
---
Te Puke Scottish Society
Mid Year Christmas Dance, Saturday, 19th June, 7.00-10.30pm, Memorial Hall, Jellicoe Street, Te Puke. Live music, aircon hall, supper, raffles. $7 entry. Valerie 5737093
More on SunLive...