Volunteering a way to connect with community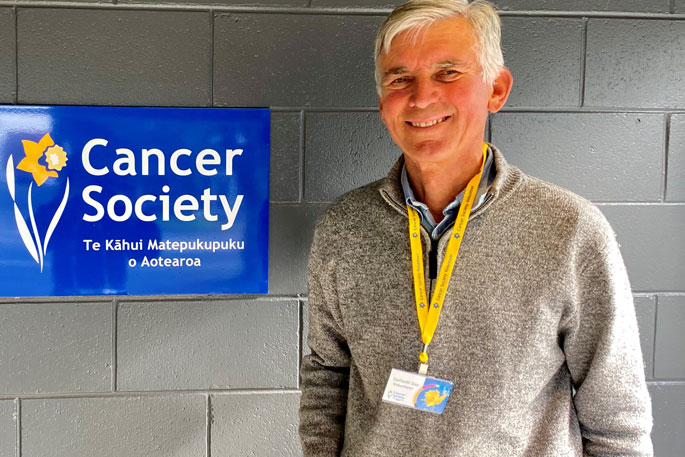 People volunteer for all kinds of reasons, but for Michael Tills, the catalyst was last year's Daffodil Day television commercial for the Cancer Society.
The 30 second clip showing a volunteer driving a young woman with cancer to many weeks of treatment resonated with Michael, who lost his daughter to cancer.
"I guess it was pretty fresh in my memory at the time I saw the ad. The young woman was probably about my daughter's age and the chap driving was about my age, and they just sort of spoke to me," says Michael.
"I thought that it was certainly something I could do."
Michael is sharing his story for National Volunteer Week which starts June 20.
Volunteers are the lifeblood of the Cancer Society's free transport to treatment service as not all people with cancer will have support to help them get to many weeks of treatment.
Cancer Society volunteers fill that practical need and take some of the stress out of a difficult time.
The relentlessness of cancer treatment is something Michael knows all too well since his daughter's diagnosis, but also following a decades-long career in oncology.
Now retired to rural Bay of Plenty, volunteering is a way to connect with the new community where he now lives.
Michael looks forward to each drive, particularly catching up with the people he sees week by week.
"It's a privilege," he says.
"You're witnessing it because people feel they can talk to you about whatever's important to them.
"With the driving, it is rewarding. I just enjoy that I can fulfil that need really, and in the process talk about life, have a bit of fun and a laugh."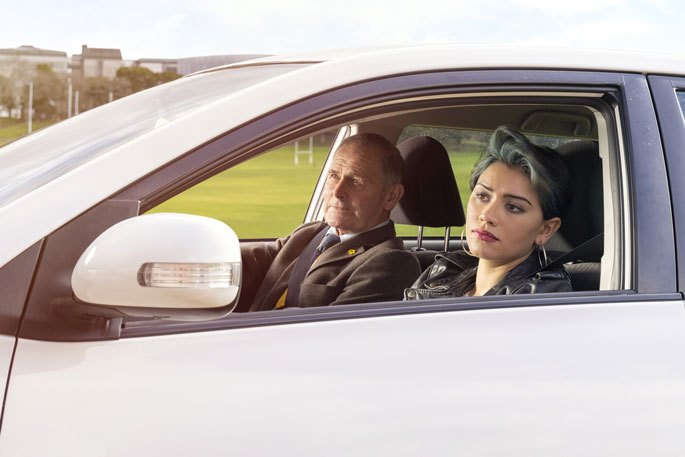 Last year's daffodil day television commercial.
One of the perks of retirement is Michael's Tesla model 3, which is put to work each week driving people with cancer to treatment.
"I thought this could be quite a fun thing for people, to be driven in a Tesla. I know my daughter enjoyed being driven in the car.
"During all the other things we had to cope with, it was a bit of a treat in a way — a welcome distraction."
Although Michael was previously aware of the Cancer Society, his experience as a volunteer has been eye-opening.
"It's been enlightening to be on this side of it. There's a lot of immense need and I can see how appreciative people are of the practical things. These are really valuable services of the Cancer Society."
More on SunLive...