Matariki art competition tonight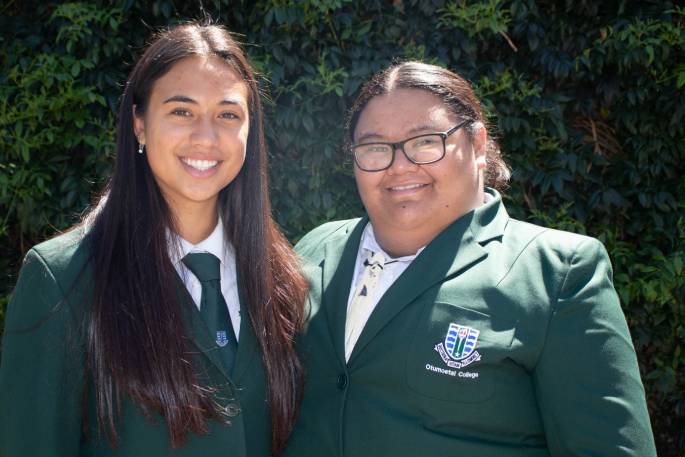 Otumoetai College's Ruamano committee welcomes the public to come along to their Matariki art competition this evening.
The event begins at 5pm in the Okohanga, with kai at 6pm, and will conclude at 7pm.
The competition is a space for students of Otumoetai College to showcase their art as well as learn about Matariki through the creation process.
All attendees will have the opportunity to vote for their favourite artwork in the People's Choice category.
The top three prize winners, as voted by the judges, will be given the opportunity to auction off their artworks at the Māori and Pasifika Awards night later on this year.
Kororia Solomon and Sasha Solomona have both been with the Ruamano committee for over three years and are now the committee's student leaders.
Kororia who is a year 13 student at Otumoetai College says the ruamano committee is the cultural diversity committee of the school.
"What we do is we create events that showcase different cultural aspects of the cultural identities that we have in this school," says Kororia.
Sasha who is also in year 13 says the committee is the centre of the Otumoetai College.
"Everything comes through us," she says.
"We're the identity, the face of it. We want to be what people think of when they see Otumoetai College, through diversity, identity and culture."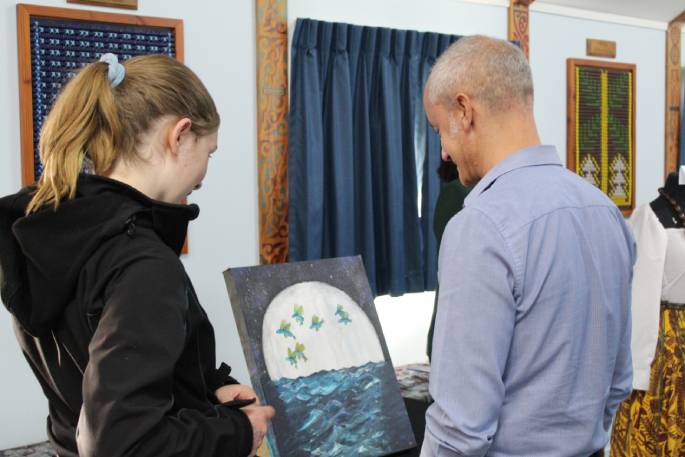 2020's Matariki art competition at Otumoetai College.
Sasha says the Matariki art competition is a way of introducing Matariki through to the rest of the school.
"It's about making the ideas more known and getting knowledge out there about what Matariki is for us as Maori.
"We've also used it as a way give the artistic students an opportunity to showcase their skills as well as share knowledge around Matariki," says Sasha.
Kororia says the most rewarding part of the evening is being able to showcase the talent and hard mahi students have put in to their art work.
"There were no limits to the art pieces and the students were free to interpret what they believe Matariki is.
"Not only have they gone on to learn about it but they've created something that they've been able to say, this is what I think it is.
"Matariki for me is about Whakawhanaungatanga, being connected with your people, your family and your friends. Where you come from and where you want to go," says Kororia.
For Sasha, Matariki is about reflection.
"Matariki is about looking back on my year, what I have achieved, what I have been through and how I can turn these experiences into lessons for next year," says Sasha.
More on SunLive...