Road safety on the agenda at Katikati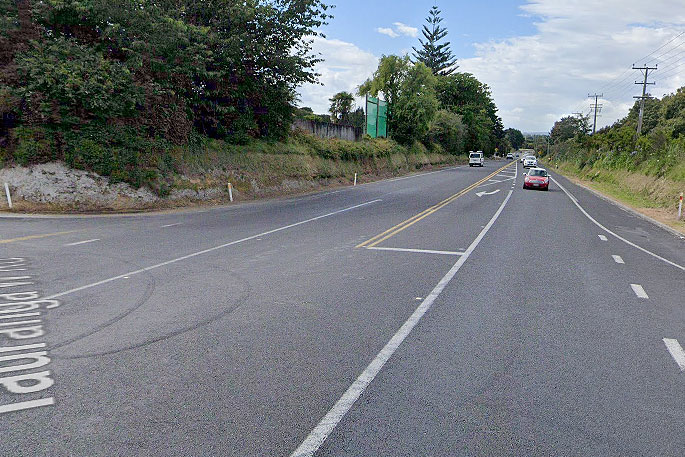 Katikati residents are invited to share their views on proposed road safety improvements in the area at a community information session next month.
Waka Kotahi NZ Transport Agency is holding an information session with Western Bay of Plenty District Council at The Centre – Pātuki Manawa in Katikati on Monday, July 5, between 1pm and 6.30pm.
Waka Kotahi is currently analysing the 500 pieces of feedback received during the consultation phase of a proposed median barrier for a 14km section of State Highway 2 between Tetley Road and Esdaile Road, which includes median barrier and five to six turnaround areas.
Waka Kotahi regional manager infrastructure delivery Jo Wilton says it's encouraging to see the number of people in the community interested in the plans.
"While not included in the original scope for the SH2 Waihi to Omokoroa safety improvements project, a median barrier to physically separate opposing traffic and prevent head-on collisions, was always part of the longer-term plan for the corridor.
"We will not apologise for putting the safety of people first. While no decisions have been made in the detailed design phase, we welcome another opportunity to discuss the proposals with the community. People are passionate about road safety."
Waka Kotahi is installing proven safety interventions along SH2 as part of the Road to Zero road safety strategy.
These include widening the road, putting in a wide centreline, widening the road shoulders, putting in roadside safety barriers and making intersections safer.
"Flexible barriers are a cost-effective infrastructure treatment that can reduce the number of people killed or seriously injured in crashes by 75 per cent.
"Improving safety on New Zealand roads is a priority for Waka Kotahi. To achieve Vision Zero, we must put the safety of people first, before efficiency and travel time. This commitment to saving lives is behind our ongoing work to make SH2 between Waihi and Omokoroa safer.
"The next step after this information session is to hold cottage meetings with residents whose access may be affected by the proposed design."
Western Bay of Plenty District Council's deputy CEO and infrastructure services group manager, Gary Allis says this is a chance for people who missed the SH2 Waihi to Tauranga corridor open day in March to come and get updates on the safety projects along State Highway 2.
"The proposed median barrier between Tetley Road and Esdaile Road, south of Katikati, has been a hot topic. This is a chance for the community to come along, listen to what is being proposed, and ask questions so they understand the full picture," says Allis.
Event details:
Monday, July 5
The Centre – Pātuki Manawa, Katikati
Drop in between 1pm and 6.30pm
Plan ahead for a safe, enjoyable journey. Keep up to date with:
More on SunLive...