Meeting to discuss Omanawa Falls' future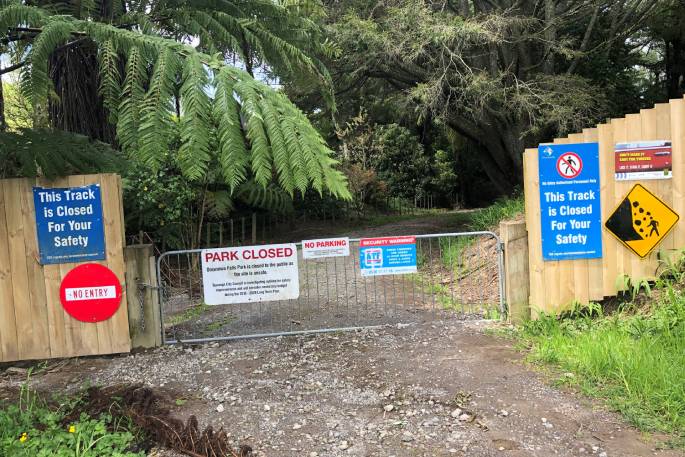 Tauranga City Council are meeting with Omanawa residents this evening to discuss the future of the Omanawa Falls development.
The Omanawa Falls are closed to the public due to safety reasons.
There have been two fatalities related to visiting the falls as well as others suffering serious injuries.
The meeting, which will take place at the Omanawa Hall on Omanawa Road at 7pm, will address development updates with Council committed to reopening the falls once it is safe to do so.
Representatives from Tauranga City Council, Ngati Hangarau, whose rohe the falls are located within, Western Bay of Plenty District Council, New Zealand Police and Tourism Bay of Plenty will all be in attendance at the meeting.
However, Ross, a resident in the area, says he was not made aware of the meeting and had to chase up the information himself.
He says visitors looking for the falls often arrive at his address and he wants to make his views on the future project clear to those involved.
Council state that a letter drop was conducted to Omanawa residents.
Council approved budget allocation for the Omanawa Falls project of $3.5 million to go into the draft 2021-2031 Long Term Plan earlier this year.
Council established a project group to find a solution for the Omanawa Falls issue in 2019 and they expect to apply for resource consent by mid-2021.
The project timeline currently has a construction start date for this year.
The Council's website warns of the dangers of visiting the site before it has been made safe.
"Until this time, please do not visit this location," says the statement.
"If you hear of a friend planning to go, please tell them not to visit as it is incredibly dangerous."
More on SunLive...