Traffic delays continue after SH2 crash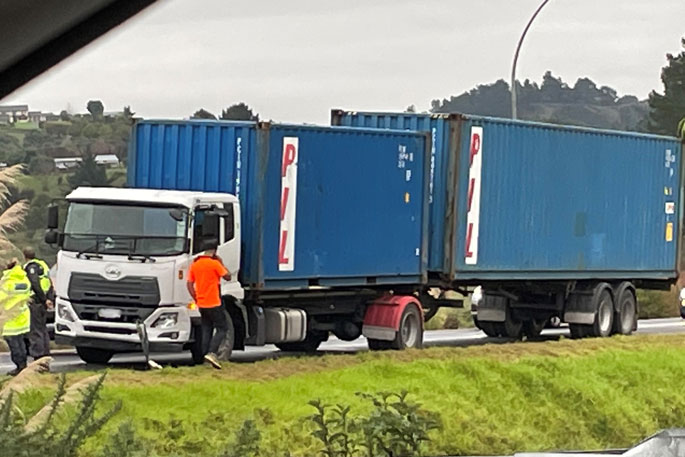 Traffic delays are continuing on State Highway 2, between Te Puna and Bethlehem, this morning.
A Tauranga resident stuck in traffic on Te Puna Station Road says it is worse than normal.
"There is a truck on the side of SH2, near Te Puna Station Road, and a car down a bank."
According to Google's live traffic reporting, traffic is backed-up Te Puna Station Road, and on SH2 through to Minden Road.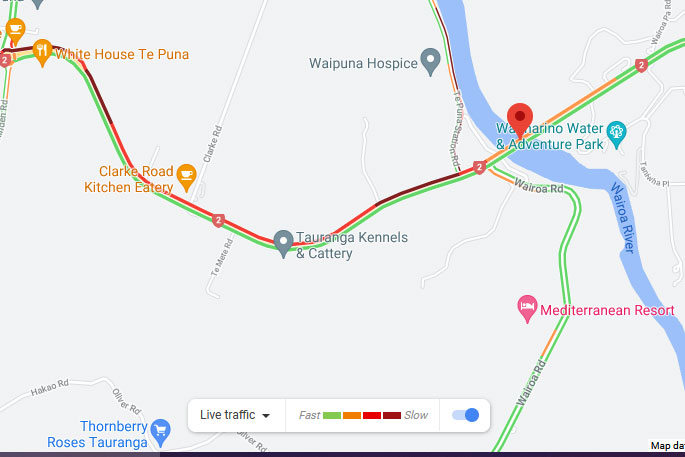 Image: Google Maps.
While traffic is normally bad at this time of the day, there may be extra delays due to a crash earlier this morning.
Emergency services were called to a crash near the Wairoa Bridge at 7.15am.
A police spokesperson says a car had gone down a bank and one person has sustained moderate injuries.
There are also reports that a truck may have been involved in the crash, but this has not been confirmed by police.
Callers to the 0800 SUNLIVE news hotline says police are still at the scene with a truck and trailer unit that is on the side of the road.
More on SunLive...