Singer's heartbreak leads to comeback tour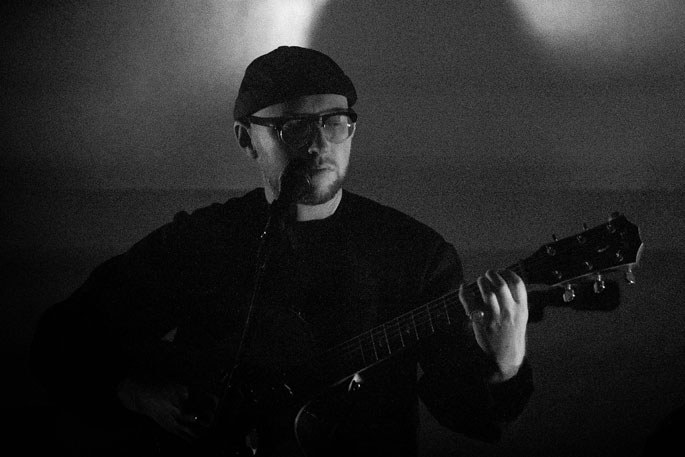 "The brightest flame leaves the darkest shadow" is a lyric from Jeremy Redmore's new album, The Brightest Flame that not only provides its name, but also perfectly sums up its theme of loss of love.
"'The Brightest Flame' just seemed to capture all of the heat, hurt, light, love and passion contained in the record," the Tauranga singer and former Midnight Youth member told SunLive when he stopped in the city as part of his current tour.
He played for the home crowd on Saturday night along with fellow Tauranga musician Luke Thompson, and budding star Avya, who recently appeared on TVNZ's Popstars.
"I first heard of Luke after his cult-performance as Buddy Holly in an Otumoetai College school production and have wanted to be his friend ever since - inviting him to play was just another desperate attempt to make that dream come true.
"Avya, on the other hand, I met through some work I did with the recent Popstars TV show on which she was a contestant.
"Her voice, for someone so young, is just magic, so I very selfishly just wanted to see her perform for free."
The Tauranga performance was the second on The Brightest Flame tour, which is now working its way down the country, stopping in Wellington next, and then Queenstown, Dunedin and Christchurch.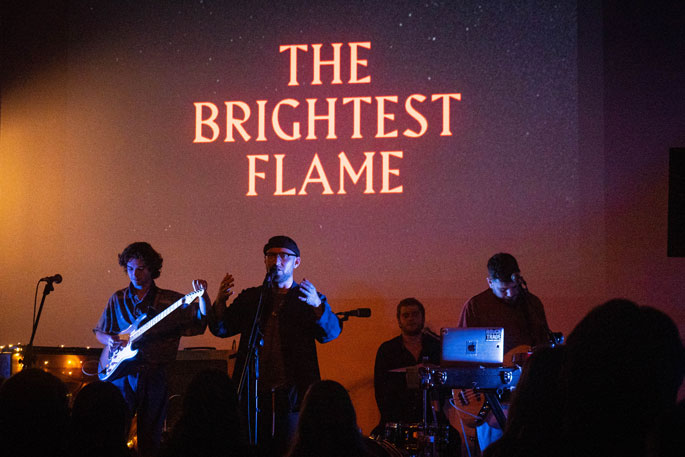 It was a special night in his hometown for the former Tauranga Boys' College student who grew up in Welcome Bay with his mum, two siblings and dad who was a Tauranga fire officer for 20 years in the city.
"It was super special - it was actually the first time I've had all of my immediate family, including new arrivals, to a show."
Tauranga is a place Jeremy holds "sacred in his heart" and even inspired one of the songs on the album, Southern Lights, which is about missing his city and country when he lived overseas in Canada.
Tauranga has changed since he grew up here, and while he still loves "its views, some of the best short walks in the world and the memories contained in its streets," he calls out the city's darker sides, including racism and "bizarre road planning".
"I just wish the city was less of a mono-culture and had leadership which made decisions based on the next generation of citizens, not this one."
"It's now the only city in the world to combine roundabouts and traffic lights into one mind-blowing transport solution."
After leaving Tauranga Jeremy was catapulted onto the music scene in 2006 as singer in the rock band Midnight Youth with its platinum-selling debut album The Brave Don't Run. Jeremy left the band in 2012 to pursue a solo career, but The Brightest Flame is his first album and tour in six years.
So what has he been doing? In fact Jeremy left his craft altogether to join his then partner in Toronto, Canada.
He exchanged his guitar for an espresso machine, working in a cafe in a city where hardly anyone knew him as a musician.
The new life he had planned fell apart when he and his lover split, leaving Jeremy bereft, heartbroken and alone in a country that wasn't his.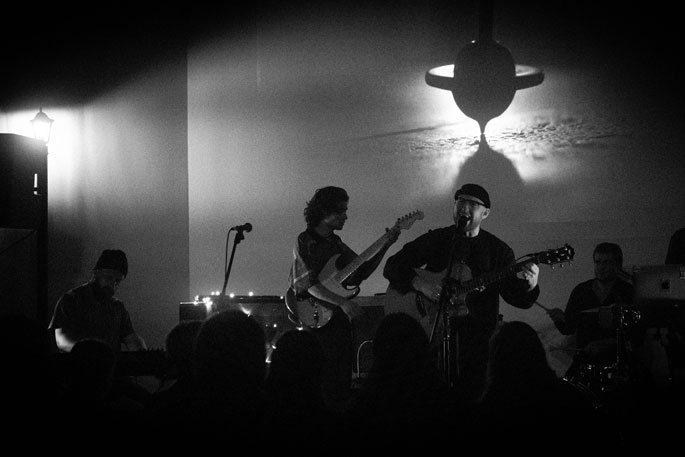 The break up inspired him to start writing music again, creating songs which were "life-rafts for my mind" during a tough time, and which led to the production of his comeback album.
"It's an album about the loss of three pillars - one being a relationship, but also a profession and a home."
The 11 songs on the album captivatingly take us on a cathartic journey from shock, isolation and bitterness to hope and new beginnings.
The poignant yet inspiring songs touch a nerve in expressing tender raw emotions that anyone who has experienced any type of heartbreak can relate to. Jeremy has received more "amazing messages" from listeners than any other time in his career, which he says makes everything he has done worthwhile.
"My intention with any music I create is to provoke emotion, arousal and transportation."
The current tour is a long time coming.
The album was released on the third day of lockdown in Aotearoa and the global pandemic meant two previous tours had to be cancelled.
However Jeremy embraced the solitude and peace of lockdown to jump into more creative projects including Telltale Tunes, in which he created songs from people's lockdown experiences. He also started writing a play for which he has since received funding from Creative NZ to develop.
Writing is another way Jeremy has immersed himself back into the creative profession.
"I write a lot - I'm developing a play, I'm about to print a children's book, I write funding proposals for artists and I'm also a copywriter, journalist and editor."
His favourite pastime is mentoring aspiring musicians in schools and for Rockquest.
Ever keen to support those in the music industry, he has chosen other young artists to open for him during the tour including Amber Carly Williams, Sam Cullen, GOOD WILL, James Hunter and Sam Charlesworth.
Definitely give this beautiful inspirational album a listen. I love it, and like many people, am thrilled that
Jeremy has picked up his guitar again to make the world a better place with his music.
The Brightest Flame tour continues:
MOON, Wellington, June 18
Sherwood, Queenstown, June 25
Bark @ Dog With Two Tails, Dunedin, June 26
Cassels Blue Smoke, Christchurch, June 27
More on SunLive...