Rebate scheme for electric/hybrid vehicle buyers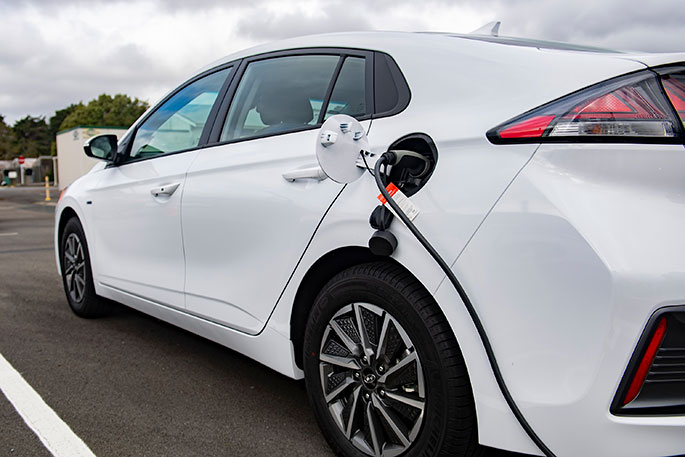 People buying new electric and hybrid vehicles will be able to get up to $8625 back from the government, in a rebate scheme announced today.
From 1 July people buying a used imported vehicle with low-emissions will also be able to get up to $3450 back.
Climate Change Minister James Shaw and Transport Minister Michael Wood announced details of the scheme in Auckland this morning.
The scheme will be funded through levies on high-emissions vehicles from January 1, 2022.
Wood says the clean car discount will prevent up to nine million tonnes of carbon dioxide emissions and will help with the up-front cost of switching from petrol-run vehicles.
He says changes have been made to the previous policy, or 'feebate' scheme that was revealed last year, then scuppered by New Zealand First.
"Only cars costing under $80,000 will be eligible for the discount scheme and we will also ensure that only the most safe vehicles are eligible for the scheme."
Shaw says that scheme had, however, laid down some of the groundwork for today's announcement.
"Obviously we weren't able to get it over the line, so it's good that finally we're able to do it," he says.
"I'm really pleased, as climate change minister, that we're able to do this and start putting in place some of the most fundamental shifts that we need over coming years."
He says the rebates would be available from 1 July this year for electric and plug-in hybrids.
The government is also setting up an EV sector leadership group to help to increase the uptake of low emissions vehicles.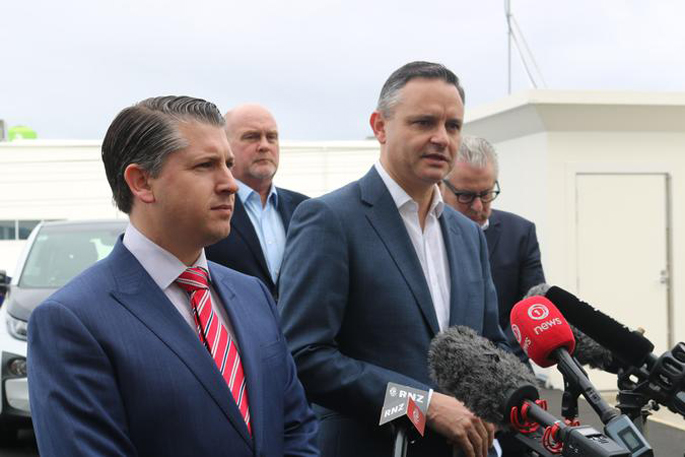 The government says it will cost up to $5175 more to buy a new high-emission car, and up to $2875 more for a used import, like a Ford Ranger or a Toyota Hilux.
From next year some petrol and diesel cars with low emissions will also be eligible for a smaller rebate - such as Suzuki Swift or Honda Jazz - depending on their CO2 emissions.
Wood says overall eight out of the 10 most commonly purchased cars in New Zealand will either be unaffected, or eliglible for a rebate.
He says there are significant benefits to owning an electric vehicle.
"Charging your EV at home off-peak is like buying petrol at around about 40 cents per litre, depending on your electricity retailer. And battery EV motors have so few moving parts that there is less to maintain, and less to go wrong."
Under the government's new clean car scheme there will also be fast EV chargers every 75km along most state highways, and car retailers will need to display emissions information.
Shaw says the last time there was carbon dioxide in the atmosphere in the concentrations present today, there were palm trees in Antarctica.
He says that indicates how urgent it is to deal with emissions.
"Much of that has come from our transport fleet and our transport emissions as a country have been the most rapidly growing of any sector in the economy.
"So dealing with the energy that we use to get around within our cities and between our cities is the most urgent of all our climate change challenges."
He says the Climate Change Commission has also laid down the challenge to arrest emissions.
National Party responds
National's transport spokesperson Michael Woodhouse says the car tax will unfairly punish Kiwis who don't have the option right now of switching to an electric vehicle.
National supports introducing financial incentives for people to purchase EVs but does not agree with financially punishing those who can't, he says.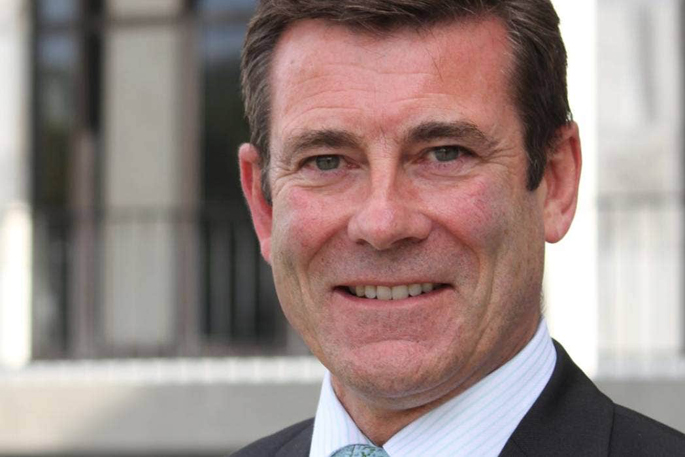 National's transport spokesperson Michael Woodhouse. Image: Stuff.
"Labour is introducing another tax by stealth – plain and simple. Hot on the heels of dressing up its capital gains tax as brightline test extension, it's having a second bite at a car tax.
"Labour's car tax policy will unfairly hurt farmers, tradespeople and low-income earners for whom low-emission vehicles will still be too expensive or unsuitable for their lifestyle.
"The people who benefit will be higher-income earners who now don't have to pay as much for a Tesla. We don't think it's fair to make tradies pay more for a Hilux so wealthy executives can get a discount on their next electric car.
"National believes there are more positive ways we can encourage the uptake of electric vehicles. At the last election we supported moves to exempt EVs from fringe benefit tax, extend road user charge exemptions, allow EV users access to bus lanes and free parking, and provide more funding for development of low-emission technologies."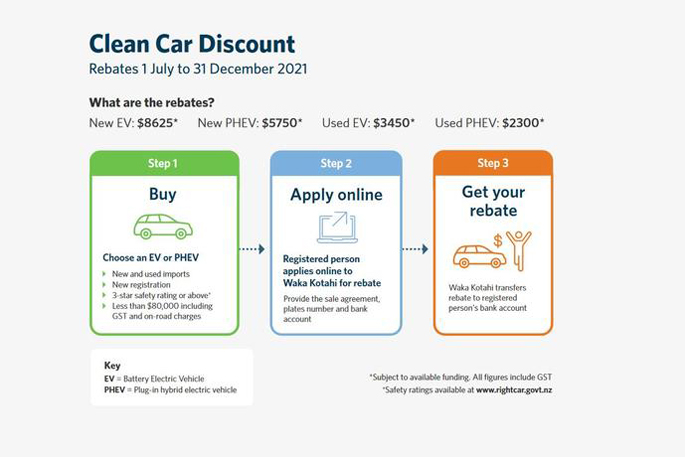 Image: Waka Kotahi NZ Transport Agency.
Technologies already exist - Sustainable Business
Sustainable Business director Mike Burrell says the technologies already exist to decarbonise the country's light vehicle fleet and the costs are constantly falling.
"The commission's advice shows that the purchase price of a new battery electric vehicle will be cheaper than a petrol car by 2031, or very soon afterwards. Which is all very well - but New Zealand needs to move to lower-emissions transport, including the cars we buy, much sooner than that to meet our climate targets," he says.
Mark Gilbert, chair of Drive Electric, a not-for-profit established aimed at promoting the uptake of EVs, says hundreds of thousands of EVs would be needed to meet the government's climate targets.
He described today's announcement as "monumental" and a "step change".
"This announcement says to global car manufacturers that New Zealand is serious about EVs. We're looking forward to seeing their response, in the form of new ranges and new models, perhaps including utes eventually," he says.
In Wednesday the Climate Change Commission released its final report laying out the roadmap for the country to slash emissions and become carbon neutral by 2050.
Among its recommendations was one saying that nearly all cars imported by 2035 must be electric vehicles.
Greenpeace - More than just electric vehicles needed
Greenpeace says a government rebate for electric and hybrid vehicles is welcome news, but more investment in public transport is needed.
Greenpeace's head of campaigns Amanda Larsson says she hopes the package will be complemented by offering alternatives to cars.
"This is definitely a good step, but it is just a small step, and it would be disappointing if the government put all of its eggs in the electric vehicles basket, because that won't deliver the kinds of emissions reductions that we need to see."
Larsson says petrol and diesel car imports will need to be banned by 2030 to have an impact on transport emissions.
Additional reporting RNZ.
More on SunLive...