Avid Tauranga aviator warmly remembered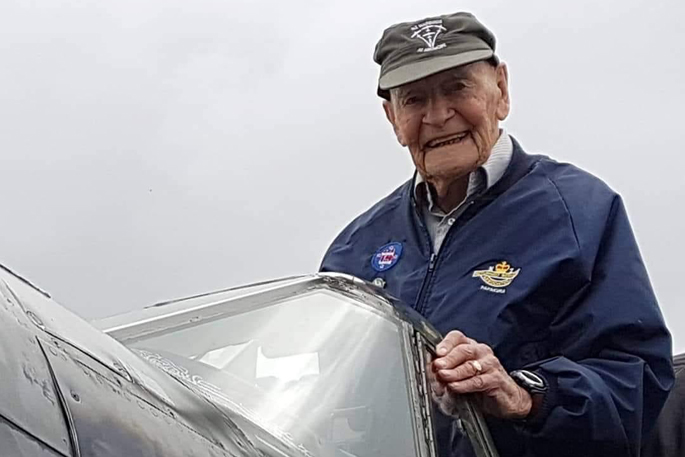 A Tauranga aviation legend and World War II veteran has taken his final flight.
Bryan Cox passed away yesterday afternoon after suffering a stroke earlier this week.
He will be remembered by friends and family as a real gentleman and teller of many stories.
NZ Warbirds Association chief pilot Frank Parker says it is with very great sadness that we have learnt that the wonderful Bryan Cox passed away. "His son Greg was with him today listening to music."
Bryan flying at age 92. Video: Tauranga Aero Club.
The 96-year-old has 12 flight logbooks, flew over 21,145 hours, with 20,000 of those hours out of Ardmore Airport instructing learner pilots.
Frank says he touched so many aviators' lives.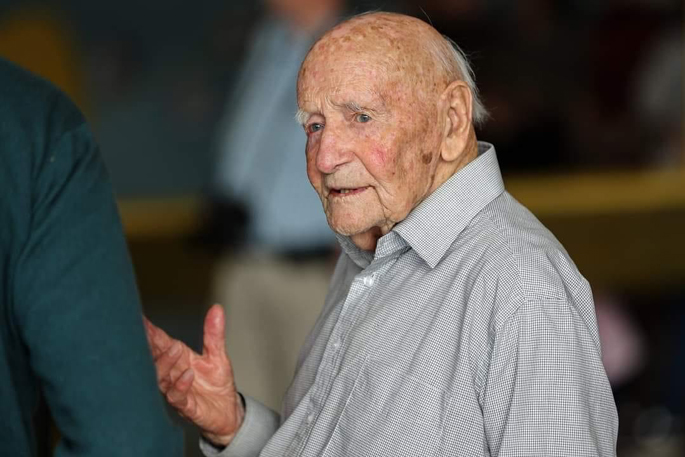 "We were extremely lucky that Bryan donated much of his photographs and memorabilia to us here at NZ Warbirds and worked closely with JK Kelly to create an outstanding display of his aviating in the Pacific in both P40's and Corsairs."
Bryan's fascination with planes started at Hamilton Tech in 1940, his English teacher "Gummy Martin" had the whole wall of the English classroom papered with Illustrated London News, in colour. Mostly shot down German aircraft, Spitfires and Hurricanes, Bryan told Stuff in lead up to ANZAC Day this year.
"His whole wall was decorated and that's where we all decided, the whole class possibly. A very high percentage went to the air force rather than the army."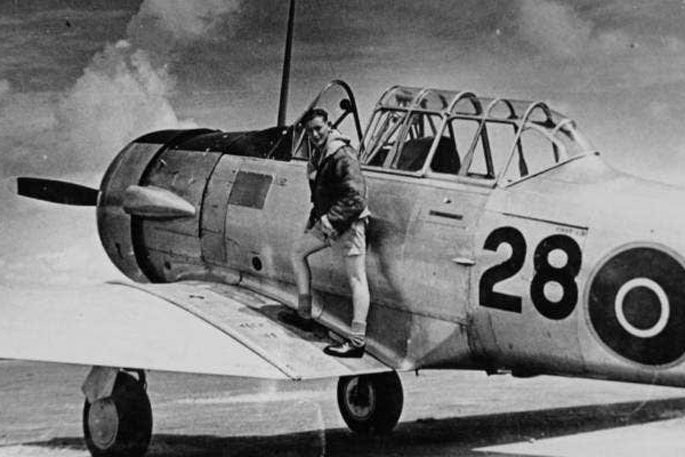 The first Air Training Corp parade he saw, November 13, 1941, when he joined the air force, March 1943, and when he first arrived on the island of Guadalcanal, site of some of the fiercest fighting in the Pacific War, November 1944.
Bryan, 19 years old at the time, arrived after the Allies had succeeded in pushing the Japanese forces off the island.
He was then sent to Green Island in the Solomons. His role, and the role of 16 Squadron, was to keep a lid on the Japanese forces 150 miles away on the island of New Britain, clustered mainly around the main base at Rabaul.​
"There were 100,000 Japanese, and we patrolled over Rabaul to stop them flying off their five airfields."
The Japanese anti-aircraft guns were "fairly primitive", but you still had to be careful, he said.
"To hit you they had to aim in front of you. They'd wind madly on these handles then pull the trigger, it automatically aimed the correct distance ahead of you."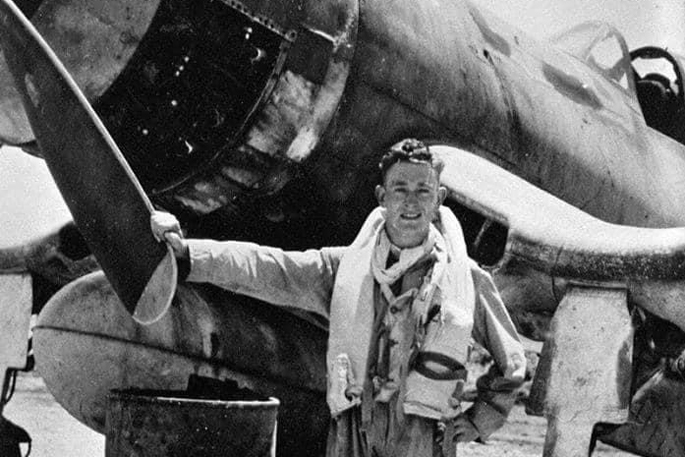 Bryan also saw action in Bougainville​, part of the Papua New Guinea islands, dropping 1000-pound bombs in support of Australian soldiers on the ground.
He said they would use smoke bombs, two either side of the Japanese troops.
That's when Bryan would fly in, something he did 31 times in total.
"I could have killed a thousand Japanese. No doubt I was responsible for many deaths of Japanese soldiers."
In March 1946 he was posted to a Japanese town called Iwakuni, barely 40km from Hiroshima, the site of the first atomic bomb attack the world had ever seen on August 6, 1945.
He flew over the city every day. "For about 5 miles by 3 miles, was black. Nothing there, just black."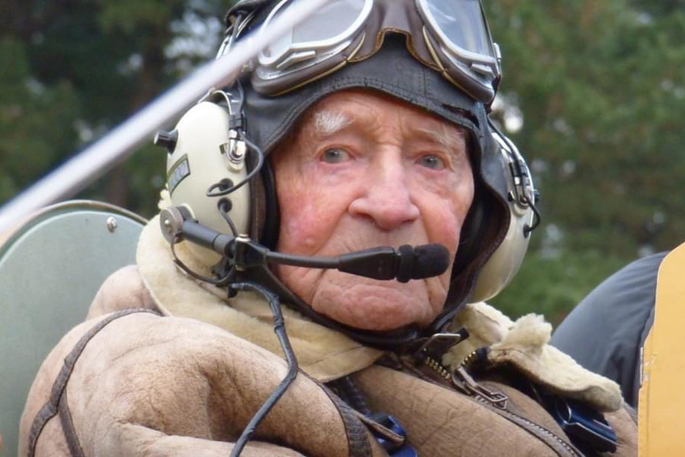 Bryan returned to New Zealand in March 1947.
After a short stint milking cows, Brian became flight instructor where he racked up his flight hours.
His last flight was only three years ago. "I started flying in 43 and didn't fully give up until 93," he said.
He has been given a Certificate of Appreciation "for service given to New Zealand", from Prime Minister Jacinda Ardern and then-Defence Minister Ron Mark.
Frank says, "We will truly miss Bryan's smiling face and his characterful stories here at NZ Warbirds. Our most sincere condolences to Bryan's family."
"Blue skies Bryan - you will be forever missed."
Additional reporting Benn Bathgate/Stuff.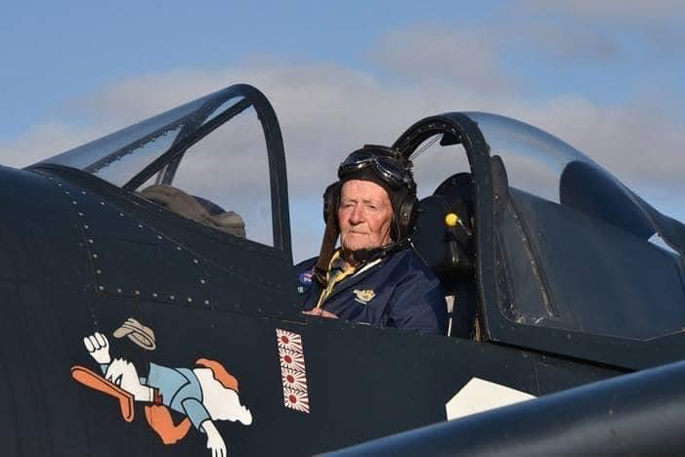 More on SunLive...