Women taking security industry by the reins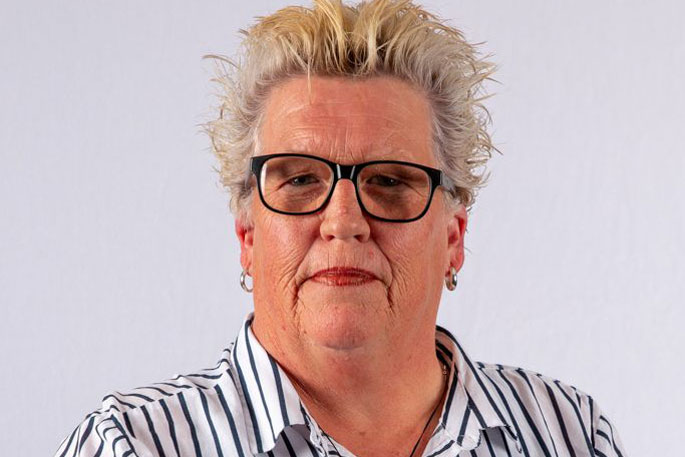 Security is an industry in which women have traditionally been under-represented.
But Tauranga-based First Security client service manager Jill Priest has been working on changing this narrative with breaking stereotypes and paving the way for other women in security.
Jill currently manages a team of 75 in the Coromandel through to the Eastern Bay of Plenty that is comprised of an incredible group of women.
"Thirty-two of the 75 are female. My guarding patrols and electronic monitoring field team leaders are all females," says Jill.
The increasing representation of women in security roles reflects changes in this industry, evolving focus on conflict management and de-escalation, and a nod to the specific qualities women bring to contemporary security roles.
"Female security officers often display more empathy, instinct and the ability to connect to people in all walks of life, which is crucial in our field of work," says Jill.
Jill leads by example.
One minute she's in the office dealing with a management issue, and the next, she's in a patrol vehicle responding to a complaint or rounding up an 'offender' on animal control duties.
Jill adds a human touch and a formidable personality to security.
This, combined with a mastery of her trade, makes her a truly inspiring leader to her teams of security and regulatory enforcement officers.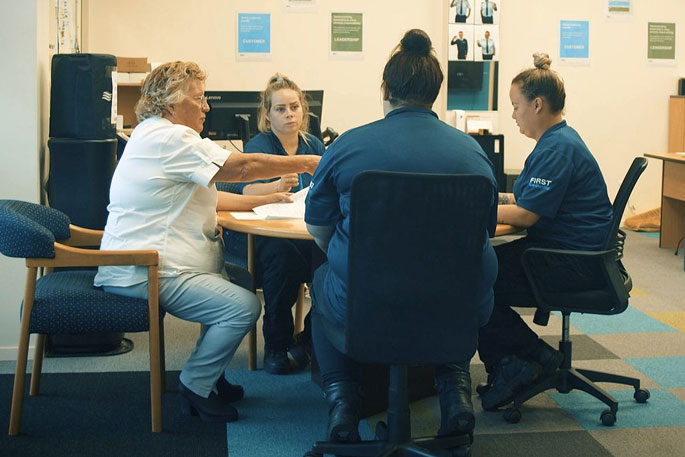 Jill Priest and her team.
Tauranga First Security patrol compliance officer Amber McClinchie says she's learnt a lot about the industry working for First Security.
"When I first started, I was quite shy and didn't like confrontation with people," says Amber.
"I think having a female manager and other female colleagues to look up to helped me gain confidence and pushed me out of my comfort zone."
Beyond Tauranga, women are involved in all aspects of First Security and hold key leadership positions throughout the country.
Women make up 30 per cent of their 2000 staff, and First Security hopes to see this number continue to grow as more and more women see security as an exciting, varied and rewarding career path.
More on SunLive...