Long weekend brings BOP tourism boost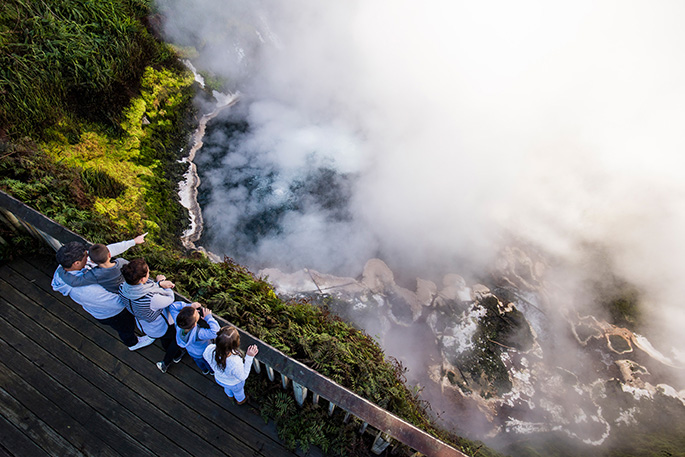 The long weekend brought a glut of tourists to the North and South Island's unofficial tourism capitals, and a sense of optimism for weary operators.
The vast majority of visitors were expected to be New Zealanders, but anecdotally there was evidence the Aussie twang was increasingly common around Rotorua and Queenstown.
Rotorua District Mayor Steve Chadwick says her city was booming.
"It was heaving actually and even locals said they took it for granted to go out for tea and couldn't get into a restaurant," she says.
"But it was incredibly busy, it wasn't nice weather but events went on so it was absolutely pumping - great weekend."
Australian accents were also increasingly notable around town and they could all expect a kia ora from locals, Chadwick says.
"We love them. We say nau mai, haere mai - they're welcome here."
Tourism operators finally felt as though they had got their heads above water and found some breathing room.
While no one was expecting any big changes in the border situation for another year yet, the return of Australians had brought optimism to the town, Chadwick says.
Tourism New Zealand chief executive Rene de Monchy says domestic tourism spending was up more than a billion dollars during the past 12 months compared to pre-pandemic levels.
That did not cover the loss of almost $13 billion in international visitor spending, but the return of Australians has given plenty of reason for optimism.
"What I'm certainly hearing in talking to tourism businesses is that they're starting to see really high-interest levels and bookings for the period ahead and going into the July and August school holiday travel period," he says.
"So whilst not that many holiday arrivals have already come, there's certainly some good bookings going into the next holiday period.
"So that's really significant because it gives a bit of hope for the future for the tourism sector."
Queenstown Lakes Mayor Jim Boult says Queenstown's business community was in the same boat, and he was expecting things to continue to improve when ski season began.
"They open over the next week or two, but looking out my window I can see a mountain with quite a lot of white on it so it's looking pretty positive and particularly the bookings out of Australia are encouraging."
More on SunLive...