Hundreds turn out for BWN speaker series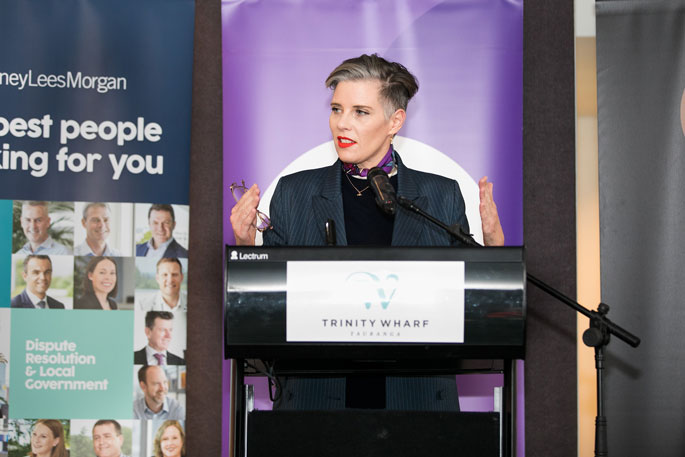 Hundreds of women are coming together to hear stories from success business women in a two day series business series.
The Business Women's Network, hosted by the Tauranga Chamber of Commerce, attracted more the 250 women to the first day of the event in May. Day 2 on July 8 is already sold out.
Some were business owners, some were senior leaders within large corporates, some were at the start of their career – but the one thing they all had in common was a desire to be inspired, uplifted and empowered, says the Tauranga Chamber of Commerce marketing and communications manager Laura Boucher.
Clare Swallow from Mulberry St opened day one of the series, having the room in fits of laughter with her real take on being a woman in business.
Laura says Clare's presentation centred on people and, in a technological age, how leaders can be utilising the core skills of our humanity, including compassion and courage.
"Looking around the audience, notes were furiously being taken on Clare's presentation and it was great to see so many absorbing her great ideas.
"Fellow local businesswoman Jennifer Boggiss was next, sharing the story of Heilala Vanilla. Social responsibility has always been at the heart of the business, with her father seeing an opportunity to support the Tongan community from day one."
Laura says they have carried on his mantra to this day, and their business decisions are not only built around what is best for their business, but what is best for their people.
"As a marketing manager, one story in particular stood out, where Jennifer and her marketing and sales manager Ruby took the plunge while on a trip to America to reach out to Mark Welker, Executive Pastry chef of Eleven Madison Park and the NoMad, to see if they could meet with him (with a view to showcase their product).
"He was so impressed he did more than just meet with them – he introduced them to the whole team and couldn't stop raving about Heilala. It was the start of a beautiful boom into the US media and the market."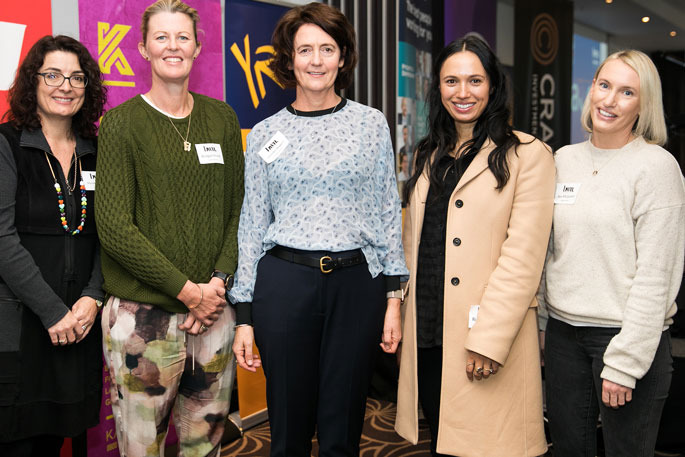 Speaker Jennifer Boggiss, centre, with the Heilala Vanilla team.
Kiwi fashion designer Karen Walker closed out the event.
Laura says she is a figure of unmatched style and effortless cool.
"While she was polished and poised, she was also incredibly insightful and real, sharing with us the two key pillars of her business: Change and Culture.
"The biggest takeaways from Karen were around the importance of collaboration and staying true to the values of your brand.
"Having collaborated with some of the biggest brands in the world, Karen's message was that collaboration works most effectively when you work within your areas of expertise. From her perspective, she and her team are hired on a project for bringing creative ideas and design insights, and they take their expertise and apply it to someone else's business."
The next Speaker Series event will be held on Jul 8.
While it is already sold out, Laura says people can email Tauranga Chamber of Commerce event manager Anne Pankhurst on anne@tauranga.org.nz to be put on a waiting list.
The Chamber also has number of other BWN events coming up. You can view these here.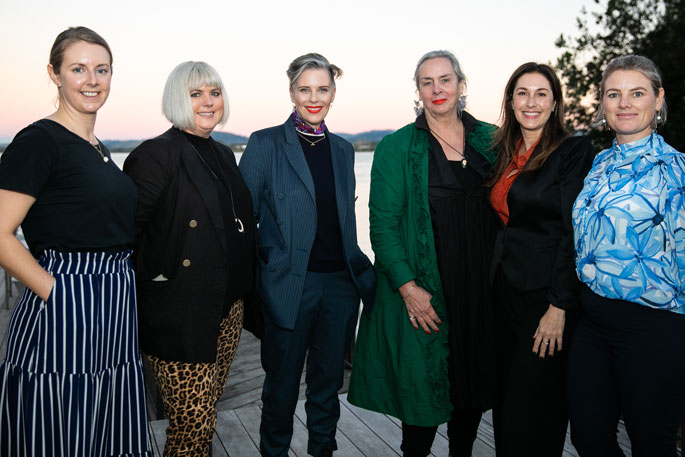 Laura Boucher, Roz Irwin (Tauranga Chamber of Commerce), Karen Walker, Anne Pankhurst (Tauranga Chamber of Commerce), Jennifer Del Bel (Downlights), and Kirstin Mead (Tauranga Chamber of Commerce).
More on SunLive...