Woman's death prompts blood culture change call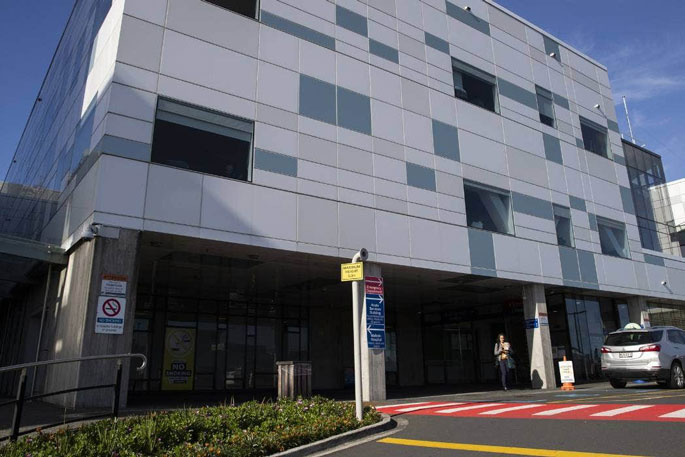 A coroner is recommending processes be developed to ensure blood culture results are documented as being provided and received by the treating team following an investigation into a woman's death at Waikato Hospital.
Tonette Avis Laing, 64, from Tairua, died of multiple-organ failure due to sepsis on August 22, 2018, a recently released report from Coroner Michael Robb says.
Laing was first admitted to hospital on June 5, with suspected pancreatic cancer, and investigations identified narrowing of her bile duct and, as a result, a stent was inserted.
During this admission there were indications of infection and a possible septic episode, which is something that can occur as a result of a stent procedure.
On July 1, there was a further suspected septic episode, leading to antibiotics being administered until July 3.
Laing rallied and on July 11 she was discharged to hospice care, before being discharged home in mid-July.
But a short time later, Laing developed sepsis and was admitted into hospital again.
On July 27, her clinical notes stated a plan for continuing intravenous antibiotics, and for contact to be made with the infectious diseases team in respect of an oral alternative.
There was reference to an email being sent to the team, but the contents of that email and any response did not form part of the clinical notes, and there was no other documentation available.
By August 17, Laing's deterioration was clear and there were no viable treatment options. She was transitioned to comfort care and died on August 22.
Dr Metcalf provided an expert opinion about Laing's care and raised concerns about her antibiotic management.
Any input or request for input from the clinical microbiology or infectious diseases team was not documented.
Robb says the relevance of this is the blood cultures taken on the day Laing was readmitted into hospital resulted in the identification and isolation of three bacteria, which Metcalf advised are sensitive to some medications.
Metcalf says the appropriate response would have been to alter the antimicrobials to treat all bacterial isolates in the blood culture, but there was no change in treatment.
Dr Welsh of the Waikato District Health Board acknowledged that ideally there should have been engagement by the clinical team looking after Laing with the clinical microbiology or infectious diseases team and noted the gap in information.
Robb says the documentation of to whom and when the results of the blood cultures were received is not clear within records and steps taken to consult with other teams was also not documented.
"The recording of information in the clinical notes must assist members of the treating team to be in the best position for treatment decisions during treatment.
"Allowing team members to know that blood culture results had been reviewed and evaluated, advice had been sought, and what advice had been received.
"Documenting also ensures any transfer between teams is made with a full record of care decisions, and advice sought and received from any specialist team."
Robb says in this instance, advice on the blood culture results from infectious diseases may and, as Metcalf would argue, should, have led to advice being received to prescribe something else.
With a view to reducing the risk of death in similar circumstances, Robb says a process/practice should be developed to ensure blood culture results were provided to the treating team and were documented as having been provided, received, and evaluated by the team.
Where multiple bacteria have been cultured, advice should be sought from the appropriate clinical microbiology or infectious disease team, to ensure accurate prescribing.
Robb also said advice sought, received, and any consequent treatment decisions should be documented in the clinical records.
In a response to the coroner, Waikato DHB says it would use this opportunity to review its policies and ensure it was continually improving in this area.
More on SunLive...