BOP family moved by tremendous support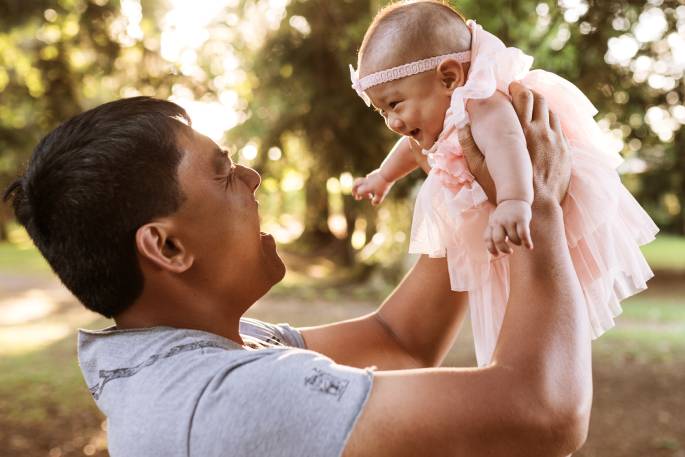 New Zealand's Ronald McDonald House is calling on people to help them help families going through one of the worst times in their lives.
Ronald McDonald House Charities' annual appeal is in the process of raising $500,000 to help provide accommodation for families while a loved one is in hospital.
Bay of Plenty's Gwynn Wangdali was over halfway through her pregnancy when her waters broke and she went into labour, requiring a urgent air ambulance transfer to Wellington Hospital.
As a nurse, she knew how dangerously premature her baby would be, born at just 25 weeks.
Olivia weighed less than a kilogram and the support from RMHC Wellington was overwhelming – they stayed there for 12 weeks.
Olivia is now in her local hospital, but doing very well and the family still go to RMHC as her journey progresses.
Last year, RMHC provided accommodation for over 3,705 nights for 414 patients from the Bay of Plenty region.
Without this practical support, the Wangdali family wouldn't have been able to focus on their new born daughter being in NICU so far from home.
On average each month, 360 families from across the country stay at a Ronald McDonald House for 2900 nights while their child is undergoing treatment at a nearby hospital.
"It costs RMHC New Zealand $171 to house a family for one night, ensuring that they are warm, fed, supported and close to their child in a time of need," says Wayne Howett, RMHC New Zealand CEO.
"In 2020, 4,289 families across New Zealand stayed at a Ronald McDonald House® for 35,006 nights. That's a cost of almost $6 million. We need your help to fill the gap of $500,000 to ensure we can continue to keep families together in 2021. Simply make a donation at rmhc.org.nz to join the fight to fund a night."
The disruption of Covid-19 means that much of the fundraising and volunteering activity that RMHC New Zealand relies on to raise the funds to deliver their services couldn't take place during 2020.
This makes this year's Annual Appeal more important than ever.
"We have witnessed first-hand the urgent need for services as the effects of the pandemic continue to increase pressure on many of the families who stay with us.
"We know Kiwis that are able to help are quick to do so. So please join the fight to fund a night today and help keep families with a child in hospital together."
"When a child is fighting for their life, their family fights with them," says Howett.
"The past year has been a challenging time for many, which is why now more than ever we remain committed to never turning an eligible family away.
"We want to ensure we can keep families together, positively impacting their journey by providing a nurturing and supportive environment when they need it most, so please join the fight and donate today."
To help families like the Wangdalis stay together, donate to RMHC New Zealand by visiting www.rmhc.org.nz/support/donate
More on SunLive...