Calls for council to act now on lake water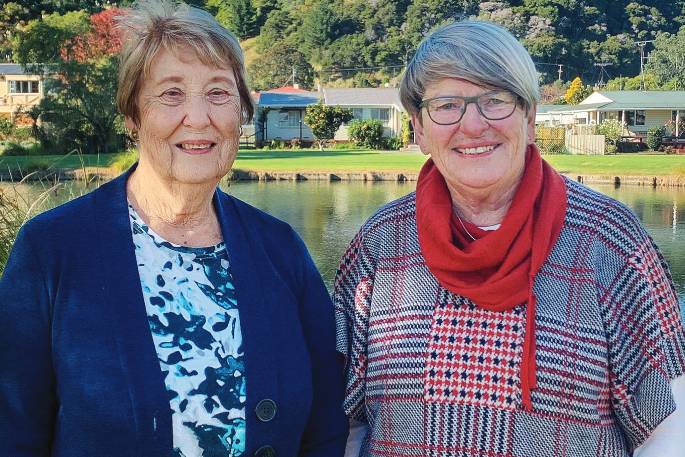 The council needs to act now to clean up Sullivan Lake's water quality, says the lake's care group.
A petition with more than 300 signatures calling on the Whakatane District Council to clean up the lake and improve its water quality was presented at the council's long-term plan hearings last week.
Sullivan Lake Care Group's Lynore Craig told the council there is a growing problem at the lake and the council needed to act now and put a plan in place to remove the silt accumulating on the bottom.
"Council needs to look after its existing assets and ensure they are of a reasonable quality and standard," she says.
"This is a beautiful reserve; the council is looking at extending the walking path, but we need healthy water. We are disappointed an asset like this is not being looked after."
The problem with the water stems from its role as a stormwater basin.
It receives and stores stormwater through 10 pipes, including from the industrial area of Te Tahi Street.
With the water comes silt and pollutants, which build up at the bottom of the lake.
Lynore says in 1992, the lake was two metres deep - in 2015, it was 1.2m deep.
The accumulation of silt is threatening the lake's role as a stormwater reserve and the shallow water warms up faster, leading to the growth of bacteria and the death of birds by botulism, says Lynore.
The warm shallow water has also led to increased weed growth, which in turn contributes to the unhealthy state of the water.
The weed problem has become so bad, members of the model boat group can no longer sail their boats on the lake.
To combat this, the care group wants the council to dredge a section of the lake every two years.
"Climate change is raising the risk of more severe weather events so the need for a reliable stormwater holding area is critical.
"We have had rain events where the reserve has flooded, and the water has come up to people's doorsteps."
The lake group has been active in caring for the reserve including collaborating with other community groups and the Department of Corrections to do planting and pest trapping but only the council can dredge the lake.
The water quality is also affecting the wildlife in the reserve. Birds die in summer from botulism and some years ago tadpoles and frogs could be seen in the lake, but no more.
Lynore says a plan to build 30 more homes on the old supermarket site in Kopeopeo has made the issue more pressing, as it's important those living in the homes have access to a green space.
The council will be deliberating on its long-term plan next week.
The plan sets the direction for council and outlines projects for the next 10 years.

More on SunLive...