A new way forward for biosecurity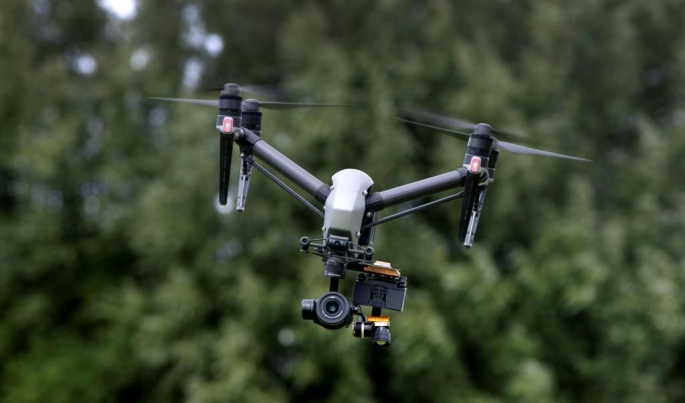 A small kiwi company is using new technology to change the face of conservation and pest control throughout the country.
Envico Technologies primarily develop drone systems for biosecurity and biodiversity and are helping reach New Zealand's predator free by 2050 goal.
Samuel Vye and Cameron Baker founded the Tauranga-based company two years ago after being asked to build a drone to distribute bait aerially for rat eradication on one of the Galapagos Islands.
After seeing the ease and efficacy of using drones for pest management, the pair decided to create a business.
The biosecurity work the business is doing varies from working with Ospri to eradicate TB, to killing rats using a toxin delivery system.
This directly benefits the primary industries, says Samuel.
"Biosecurity costs money, with new tools and tech, we can improve the efficiency of the tools for biosecurity as well as decreasing the cost."
Automation
The pest management Spitfire toxin delivery system they are developing eliminates the need for manual traps that require clearing and resetting.
It works by automatically dispensing a lure for the target species, when the animal eats the lure a toxin is dispersed onto its stomach, killing the animal once it has been ingested. Smarts sensors on the device differentiate the target species from native animals.
Spitfires have been developed for possums, stoats and rats and need servicing once a year to replace the lure and toxin canisters.
Samuel says the devices are not only useful in native bush but for pest management in horticulture or agriculture and they have higher efficacy and interaction rates than traditional traps.
Envico have created the Spitfire but they are working with the Department of Conservation and Boffa Miskel to conduct trials and get data ahead of the product's commercial launch next year.
Spitfires are a first for pest management and Samuel is interested to see how the technology will be received overseas with rats being a global problem for primary industries and conservation.
Drone management
The team have a developed a multicopter drone and converted a manned helicopter to a drone for aerial baiting.
The drones use combustion engines giving them longer run time and the ability to take a higher payload. The multicopter can run for an hour without refuelling and take up to 70kgs the helicopter weighs 150kg and can carry up to 200kg.
The benefits of using drones is they are fully automated and pre-programmed based on GPS waypoints making them highly accurate, says Samuel.
The craft can be within one metre of the waypoint and it eliminates any element of human error that could occur, he says.
"We're big advocates but certainly the benefits of drone systems far outweigh the benefits of manned for aerial control."
In order to help Aotearoa reach its predator free target it's important to understand the population density of pests in an area, says Samuel.
They have developed a drone with thermal imaging equipment to survey areas, it uses artificial intelligence to classify the target species and record numbers.
That data can be used by eradication project managers to determine where pest control is needed and the best way to do it, says Samuel.
Samuel says the drone systems they have built for conservation are larger and more capable than a lot of other drone systems around the world for a variety of sectors, including military and defence forces.
"New Zealand is leading in the world in its biosecurity and bio-diversity tools and technologies."
More on SunLive...